Download the eBook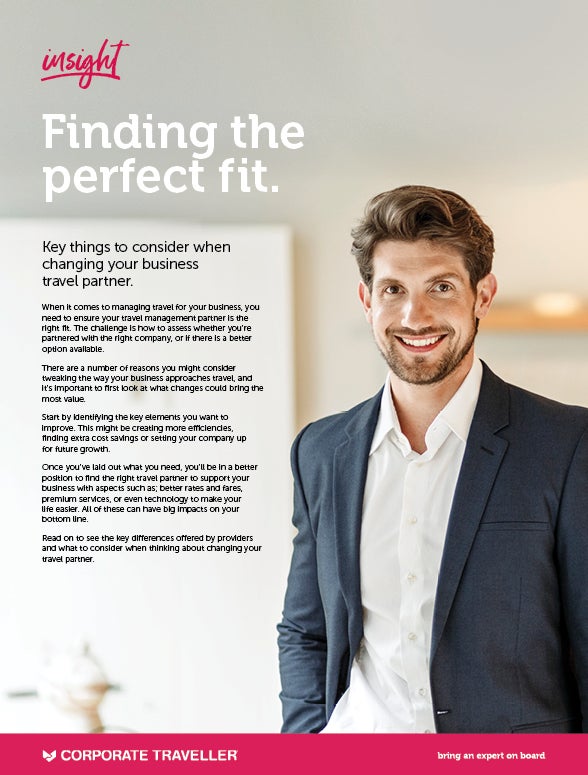 When it comes to managing travel for your business, you need to ensure your travel management partner is the right fit.
The challenge is how to assess whether you're partnered with the right company, or if there is a better option available.
In our eBook we explore ways in which you can add more value to your travel program, and find out whether or not your Business Travel Manager is the right fit for your business.
Download the eBook 'Finding the perfect fit: Key things to consider when changing your business travel partner' today and explore how to differentiate between them to help find the best match for your business.