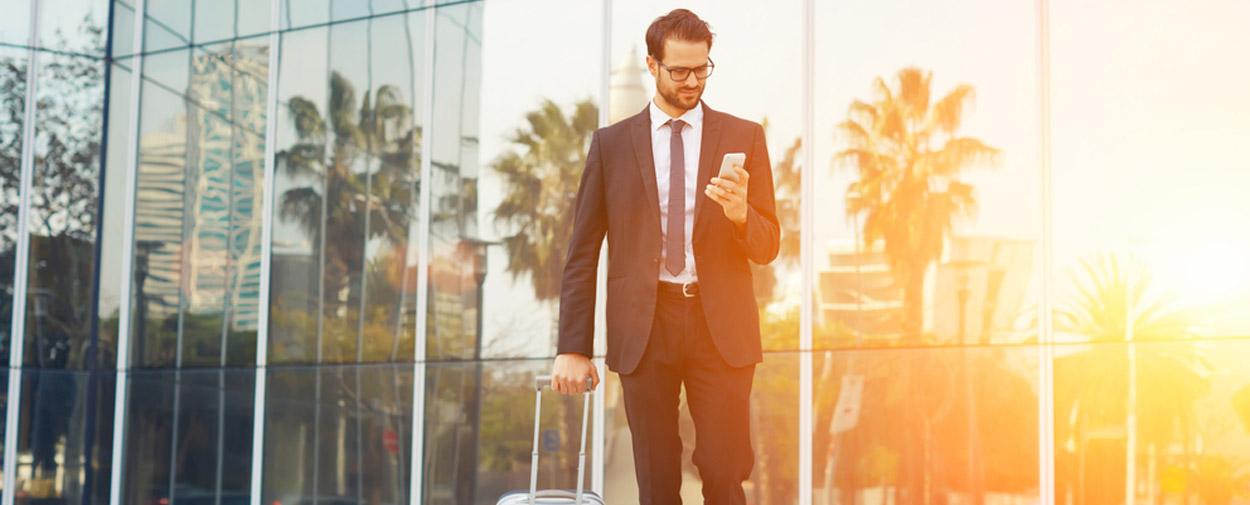 Industry news 29 November
Delta allows Velocity upgrades
Virgin Velocity frequent flyers can now use points for upgrades on Delta Air Lines. Upgrades are only available on VA Getaway, Elevate or Freedom fares for codeshare services with Delta and must be requested via the Velocity Contact Centre.
United trims MEL-LAX
United Airlines is extending its seasonal reduction in the frequency of its Melbourne-Los Angeles route. Effective from 1 February, the service will operate only four times weekly until at least November next year.
Marriott India Expansion
Marriott International has plans for six new hotels in India. New additions opening between 2021 and 2025 include W, JW Marriot and Moxy hotels in Bengalaru and another Moxy-branded property in Chennai.
Industry news 28 November
Accor loyalty revamp
Accor has plans to revamp its Le Club AccorHotels loyalty scheme. Relaunching as "ALL - Accor Live Limitless", it will encompass the hotel group's 30-strong brand portfolio, with members also able to earn points for onsite food and beverage purchases. In early 2020, a new Diamond tier will be added, as well an "invitation only" status level. Platinum members will be able to access new benefits, including up to 12 "Suite Night" upgrades, executive lounge access and high-speed wi-fi where available. The changes will be accompanied by a new app and website that will debut soon. 
Industry news 27 November
Emirates schedule rejig
Emirates plans to change the timings of its Melbourne-Singapore-Dubai service. The changes come into effect from 29 March 2020, with flight EK405 now departing Melbourne at 2.25a, and arriving into Singapore at 8.15am, and Dubai at 1pm. The return service (EK404) will now depart Dubai at 9.15pm, arriving into Singapore at 8.50am (+1) and Melbourne at 7.35pm. Anyone with existing bookings on these services will automatically be moved onto the rescheduled flight. If the change of timings means that your onward flights no longer connect, speak to your travel manager to adjust your booking.
Radisson RED Perth debut 
Australia's first Radisson Red property is set to make its debut in Perth. Opening in 2022, the 129-room hotel will be located in West Perth near the Perth Convention and Exhibition Centre and will feature a restaurant, rooftop bar and swimming pool as well as 160sqm of meeting space. 
Novotel Christchurch Airport opens
Accor has opened a new it's latest airport hotel. The 200-room Novotel Christchurch Airport is located adjacent to the terminal building and just 15 minutes from the city centre. It features a restaurant and bar, a gym, and a range of meeting and event spaces.
Industry news 26 November
Emirates boosts baggage allowance
Emirates is upping the baggage allowance on Saver Fares from Australia and New Zealand. Effective immediately, newly ticketed T, L and Q class saver fares will be entitled to 30kg of checked baggage, while the allowance for tickets issued on/before 25 November 2019 will remain at 25kg.
Ritz-Carlton, Pune
Ritz-Carlton has opened a new property in Pune, India. The luxury hotels features 198 rooms, a variety of dining venues, a rooftop lounge, wellness spa, fitness studio and yoga deck. The property also boasts 3,250sqm of meeting and event space, including a 670sqm ballroom.
Industry news 25 November
New Air NZ Auckland regional lounge
Air New Zealand has opened a new Regional Lounge at Auckland Airport's domestic terminal. Located on Level 1, the new expanded lounge includes seating for up to 265 guests, a bar/barista service, a buffet of light refreshments and a self-service drinks station. The lounge also boasts a new undercover drop-off zone for easy access.
Hyatt dual brand for Vietnam
Hyatt Hotels Corporation is planning a new dual-branded project in Vietnam. Set to open in Ho Chi Minh City in 2023, the 300-room Hyatt Place Saigon, District 7 will feature a café/bar, fitness centre and outdoor swimming pool as well as a range of meeting rooms, while the 250-key Hyatt House Saigon, District 7 will accommodate extended stay guests in studio and one-bedroom apartment-style suites with fully equipped kitchens and separate living and sleeping areas. They will both be located in the Eco Green Saigon development, which is less than three kilometres from the Saigon Exhibition and Convention Centre and five kilometres from the CBD.
Industry news 22 November
Qantas domestic boarding changes
Qantas has updated its 'premium boarding' procedure on domestic services. Effectively immediately, Business class passengers and top tier frequent flyers (QFF Gold and above, and oneworld Sapphire and Emerald equivalents) will be able to board before other customers. General boarding will not open up until all queued priority customers have boarded the aircraft.
Delta rolls out latest cabin offering
Delta Air Lines is rolling its remodelled interiors out on a number of key routes. Upgraded B777s featuring the latest Delta One suites, Premium Select, Comfort+ and Main Cabin offerings will fly international routes from Los Angeles to Paris, Shanghai, Sydney and Tokyo. Meanwhile, revamped B767-400s will operate on the carrier's New York JFK services to London Heathrow, Brussels, Nice and Zurich as well as its Boston to London route.
Cathay enhances inflight experience
Cathay Pacific is set to roll out a range of onboard upgrades across all classes. Enhancements include a soft mattress and larger sleeping pillow as well as slippers for First and Business class travellers, while long-haul Economy class will see new menus curated by Hong Kong-based Black Sheep Restaurants.
Industry news 20 November
Mercure Bendigo
Accor has plans to rebrand the Quest Schaller Hotel Bendigo to become the Mercure Bendigo Schaller. The 118-room hotel will open under its new name on 6 December. The properties features a cafe/ bar, fitness centre and a meeting room and is located close to Bendigo Central Township and La Trobe University.
Industry news 18 November
Qantas opens its new Singapore first class lounge 
The new Qantas Singapore First Lounge at Singapore's Changi Airport has officially opened. The lounge is located in the D-gate wing of Terminal 1 and offers seating for up to 240 travellers. Features include a dining room with a live cooking station, a cocktail bar, plenty of charging points and 10 spacious shower suites. The lounge can be accessed daily from 2.30pm until midnight by Qantas First Class travellers as well as Platinum, Platinum One and Chairman's Lounge members and Oneworld Emerald equivalents.
Marriott Thailand expansion
Marriott International has signed a deal to add three new hotels in Thailand. The hotels will be spread across three global brands and two different locations. They include a 248-room Courtyard by Marriott set to open in Phuket Town in late 2020 and a 900-room Marriott Marquis and 398-room JW Marriott hotel, which will both open in Pattaya in 2024. The latter properties will offer a combined convention, event & meeting space of approximately 10,000sqm.
Cathay brings back Betsy Beer
Cathay Pacific is once again serving its signature craft beer. Originally offered in First and Business class, Betsy Beer, with a new look and taste, is now available in all classes of travel on long-haul flights between Hong Kong and the UK. It is also being served in the Cathay Pacific lounge at Hong Kong International Airport. 
Qatar Airways rolling out new faster services 
Qatar Airways plans to roll out a high-speed satellite service across 70 long-range B787 and A380 aircraft during 2020. The move will see the addition of live TV channels to the in-flight entertainment offering as well as faster wi-fi.
Industry news 15 November
Qantas lands second ground-breaking flight
The second Qantas Project Sunrise ultra-long-haul test flight has landed. The carrier's Boeing 787 Dreamliner flight from London Heathrow to Sydney took 19 hours and 19 minutes. The successful direct flight follows a similar non-stop New York to Sydney flight last month. On both flights, minimal passengers and crew were part of a research study to assess passenger wellbeing on ultra-long-haul services. A final research flight between New York and Sydney will be complete the data collection phase, after which results will be analysed before deciding whether or not to roll out these non-stop routes. If approved, these services are set to commence in 2023.
Emirates drops Brisbane frequency
Emirates cutting the frequency of its Brisbane services. Effective from 31 March, the carrier will drop its daily service from Brisbane to Singapore but will maintain its double daily direct service to Dubai. Emirates flights from Melbourne to Singapore remain unchanged, while those wishing to fly from Brisbane to Singapore will be able to do so with Emirates' codeshare partner, Qantas.
Industry news 14 November
Rydges adds new Sydney hotel
The Holiday Inn Old Sydney is set to be rebranded as the Rydges Sydney Harbour. The change comes into effect from 14 January, with the hotel to undergo a major revamp of the hotel, including its bars and restaurant.
voco Riyadh opens
InterContinental Hotels Group has opened its first voco hotel in Saudi Arabia. The 438-room property is located in the country's capital city, Riyadh. It features a choice of dining options, a gym, swimming pool and spa as well as 22 meeting and event spaces, including a ballroom catering for groups of up to 1,200 guests. Two more voco hotels are set to open in the country early next year, in Makkah and Al Khobar.
Industry news 13 November
Qantas axes Beijing
Qantas will cease to fly its Sydney-Beijing route from March next year. Any travellers with bookings beyond this date will be reaccommodated on services offered by codeshare partner, China Eastern, or can request a refund/fare credit.
Industry news 11 November
Novotel Parramatta revamped
Novotel Sydney Parramatta has completed a $6.5 million revamp. All 194 guest rooms and suites have been refreshed with a new chic, urban design. The property also features a restaurant and lounge, a gym, outdoor swimming pool and spa as well as 11 flexible function spaces including a pillarless ballroom.
Industry news 8 November 
Virgin Australia rationalises routes 
Virgin Australia is set to cut more domestic and international routes from its network. The carrier's Canberra-Perth route will cease on 6 December, Gold Coast-Perth on 19 January and Sydney- Christchurch on 29 April. This is in addition to the previously announced axing of its Melbourne-Hong Kong route on 11 February. Virgin Australia is also reducing the frequency of its Sydney-Tamworth service from twice-daily to six times per week and its Sydney-Auckland route from 19 to 14 services per week. Meanwhile, the carrier will launch its new Brisbane-Tokyo route on 29 March and a new Melbourne-Denpasar route from the same date, subject to regulatory approval. It will also up the frequency of its Adelaide-Brisbane route to five time weekly and add four additional weekly services between Sydney and Port Macquarie. 
Industry news 7 November
Pullman Adelaide overhauls event space
The top floor function and events space at the Pullman Adelaide Hotel is set to undergo a $1million refurbishment. Work will commence in December, with the area to receive a complete makeover, including new wall coverings, custom flooring, specialist lighting and state-of-the-art audio-visual equipment. The pre-function space will feature a refurbished bar facility and bifold doors to a balcony overlooking Hindmarsh Square and a glazed façade will open up panoramic views across the city and towards the Adelaide Hills. The main ballroom can host groups of up to 400 guests.
Industry news 6 November
Perth-Shanghai direct
China Eastern Airlines' new direct flights between Perth and Shanghai's Pudong International Airport is now open for sale. The trial service will run from 15 January to 17 February, with a permanent roll-out dependent on the popularity of the service.
Delta upgrades main cabin experiences
Delta Air Lines is upgrading its International Main Cabin experience. The new service includes a welcome cocktail, a hot towel service, bistro-style dining and on-demand snacks on long-haul routes.
Industry news 5 November
Plaza Premium Oz debut 
The Plaza Premium group is set to open its first Australian lounge in 2021. The lounge will be located in Sydney Airport's Terminal 1. Sydney Airport will also be home to the only in-terminal airport hotel in Australia when the Aerotel opens there in Q3 of 2020.
Industry news 4 November
Qantas lounge access for sale
Travellers can now pay to access select Qantas First and Business class lounges. Lounges in seven airports are currently offering paid access, including Perth, Auckland, Wellington, Hong Kong and Los Angeles. Travellers not eligible for free access can pay for entry at the lounge.
Singapore lie-flat across Australia
Singapore Airlines is now offering its lie-flat business class product from all six major Australian cities. The change comes as the carrier deployed its new A350-900 aircraft on additional routes. The aircraft features leather business class seats that transforms into beds transform into 78-inch lie-flat beds.
Westin Myanmar
Marriott's Westin brand will make its debut in Myanmar in late 2021. The Westin Yangon will feature 281 guestrooms and 90 serviced apartments as well as a choice of dining venues, a lobby lounge, pool bar and rooftop bar. Signature services and amenities will include a WestinWorkout Fitness Studio, the RunWestin program, and The Heavenly Spa by Westin. The property will also offer a range of meeting rooms and 2470sqm of conference and event space.
Industry news 31 October
Paid Qantas Lounge access 
Travellers can now access Qantas' London Heathrow lounge in Terminal 3, regardless of which airline you are flying with or class of travel. Entry will cost £55 (A$103), with guests offered à la carte dining and drinks from a dedicated gin bar and cocktail bar. The lounge opens from 8am to 9pm daily but only has two peak use periods, prior to its Perth and Sydney flights at 11.55am and 8.35pm respectively. The paid access trial aims to generate revenue during quieter periods.
New Changi lounge on the horizon 
Singapore's Changi Airport will see the opening of Qantas' new first class lounge in early December. The lounge will be located at the opposite end of Terminal 1 to the Qantas Business lounge and will be open to guests flying in first class with Qantas or any of its oneworld partner airlines as well as Platinum-status frequent flyers and oneworld Emerald equivalents.
Industry news 30 October
Qantas and Virgin to share Haneda route 
The International Air Services Commission has officially granted one slot each to Qantas and Virgin Australia for new services to Tokyo's Haneda Airport. New daily services will commence by 29 March, with Virgin Australia set to open Japan to the Queensland market with Brisbane-Haneda flights, which it may operate in partnership with All Nippon Airways. Qantas meanwhile must decide whether to replace its current Melbourne-Tokyo Narita service with a daily Melbourne-Haneda flight or add a second daily Sydney-Haneda service.
Industry news 28 October
China gets Joie de Vivre 
Hyatt Hotels Corporation has opened its first Joie de Vivre-branded property in China. The 202-room BEI Zhaolong Hotel is located in the Sanlitun area of Beijing and features an onsite restaurant, a 24-hour fitness centre as well as co-working spaces and meeting facilities.
United rolling out 3D seat preview
United Airlines is adding a new dimension to seat selection. The carrier is rolling out a new 3D view of its cabins so passengers can get a better feel of what their seat position is like. The virtual seat mapping is already underway and will progressively roll out across its fleet.
Cathay ups Perth  
Cathay Pacific has switched aircraft on its Hong Kong-Perth route. The carrier has replaced the A350-900 previously operating between the two cities with a new A350-1000XWB aircraft. The move represents a boost in capacity, adding 108 seats per day. 
Industry news 24 October
Qatar Airways sets sights on new lounge
Qatar Airways has announced plans to open the world's largest airport lounge. The new Al Mourjan business class lounge will be located in the central concourse linking the current D and E concourses at Hamad International Airport. Set to open in 2022, the lounge will occupy a 9,000sqm of space and include a choice of restaurants, a gym and spa facilities. The lounge will form part of a major airport upgrade that will include an indoor tropical garden and is intended to complement rather than replace the carrier's existing first and business class lounges.
Industry news 23 October
West Hollywood Edition 
Marriott International will open a new property in Los Angeles next month. The West Hollywood Edition Hotel, located on Sunset Boulevard will open on 12 November. The luxury hotel will feature 140 guest rooms, 50 suites and 20 one-of-a-kind residences as well as a restaurant, lobby lounge, rooftop pool and a spa. It will also offer more than 600sqm of meeting and event space.
Accor expands in the Philippines 
Accor has signed nine new hotels in the Philippines, adding to the five already in the pipeline. The properties will span a range of brands and include debut properties for the Pullman Living, MGallery, Swissotel, Novotel Living, and Ibis Styles brands in the country. The additions will bring the hotel group's total in the Philippines to 22 hotels by the end of 2024.
Ritz-Carlton Pune debut 
Ritz-Carlton has opened a second luxury hotel in India. The Ritz-Carlton, Pune features 198 guestrooms and 35 suites. Amenities include a choice of five dining venues, a club lounge, fitness centre, yoga deck and spa as well as more than 3,000sqm of conference and event space, including an outdoor foyer and deck area.
Industry news 21 October
Pullman Melbourne opens
Accor has opened the doors to its latest Melbourne hotel. The 204-room Pullman Melbourne on Swanston is fresh from a $30 million revamp and rebrand (formerly the Swanston Hotel Grand Mercure). Located in the heart of the city, the hotel now boasts a new restaurant, a club lounge, redesigned guest rooms and a new-look lobby area. 
Qatar boosts Adelaide
Qatar Airways plans to switch aircraft on its Doha-Adelaide route. The carrier will operate its newest state-of-the-art A350-1000XWB from 29 March, upping capacity the route by 16%.
Cathay ups entertainment
Cathay Pacific is upgrading its in-flight entertainment options. Travellers on the carrier's A350 fleet will be able to watch live sport, including the Hong Kong 7s and next year's Tokyo Olympics as well as a wider selection of blockbuster movies, including some "soon-to-be on show in movie theatres'.
Industry news 18 October
First direct New York to Sydney touches down
The first non-stop commercial airline flight from New York to Sydney has landed after 19 hours 16 minutes in the air. Carrying just 49 passengers and crew, it was used to run a series of experiments to assess health and well-being onboard. Data from these experiments will be used help shape the crew rostering and customer service of Qantas' ultra-long-haul flights in future. Tests ranged from monitoring pilot brain waves, melatonin levels and alertness, through to exercise classes for passengers. Cabin lighting and in-flight meals were also adjusted in ways that are expected to help reduce jetlag. Two more ultra-long-haul research flights are planned: London to Sydney in November and another New York to Sydney in December, with a decision on whether or not to launch the services expected by the end of the year.
Qatar loyalty perks upgrade
Platinum members of Qatar Airways' Privilege Club can now access its flagship Al Safwa First Class Lounge at Hamad International Airport when flying business class. The change in access eligibility applies when flying Business class on Qatar Airways or one of its oneworld partner airlines and includes up to two guests (as long as they are also travelling in Business Class). The lounge offers a la carte dining, nap rooms, business facilities and a day spa.
Industry news 17 October
Air NZ aircraft rejig
Air New Zealand is switching aircraft on its Cairns services. The carrier will replace existing A320s
with A321neo aircraft from April next year.
Industry news 16 October
Air NZ ups Sunshine Coast services
Air New Zealand plans to expand its seasonal direct services between Auckland and the Sunshine Coast. to six months a year. Previously operating for four months each year, this will increase to six months, starting in April and ending in October.
Emirates A380 Cairo-bound
Emirates plans to switch aircraft on its Dubai-Cairo route. The carrier will replace the B777-300ER currently operating flights EK923 and EK 924 with a larger A380 operation from 27 October. The service will operate on Thursdays, Fridays, Saturdays and Sundays.
Industry news 15 October
Second AC hotel Melbourne
Marriott International has plans for a second AC Hotels by Marriott in Melbourne. Joining the AC Hotel by Marriott Melbourne, Southbank (opening in 2020), the 200-room AC Hotel by Marriott Melbourne, Ringwood is slated to open in 2024. It will feature an all-day dining restaurant, bar and grab-and-go store, an indoor swimming pool and gym as well as a choice of three meeting venues. 
Industry news 14 October
California bans single-use plastics
California is the first US state to ban single-use toiletry bottles in hotels. The ban comes into effect in 2023 for all properties with more than 50 rooms, before extending to all hotels the following year. Fines will be imposed for non-compliance, with the green initiative aimed at significantly reducing the use of single-use plastic in the state.
BA carbon offset
British Airways is striving to improve its green credentials. The carrier has announced it will be the first UK-based airline to offset carbon emissions on all domestic flights from 2020. The move is part of a wider push by the International Airlines Group, which is aiming for zero emissions by 2050.
Industry news 11 October
TFE Hotels debut in Austria and Switzerland
TFE hotels has plans to open Adina properties in Austria and Switzerland in 2020 and 2022 respectively. The Adina Apartment Hotel Vienna Belvedere and Adina Apartment Hotel Geneva are two of eight Adina Hotels due to open in Europe by 2022. Other cities set to welcome Adina properties include Cologne, Dusseldorf, Freiburg, Munich, Stuttgart and Wiesbaden.
FV by Peppers complete
FV by Peppers has opened its third and final tower. Named No. 1, the latest tower features a range of accommodation options including one- and two-bedroom apartments as well as Fortitude Suites. The tower boasts a choice of dining venues, a bar, BBQ area and skyline pool as well as a yoga studio and gym.
Industry news 10 October
TFE brings Manhattan style to Sydney
TFE Hotels has opened a new Vibe Hotel in Sydney. Located on Sussex Street, the 145-room Vibe Hotel Sydney Darling Harbour features new Manhattan-style design touches that offer a New York loft feel. Guests will love the rooftop bar and restaurant, which boasts sunset views over Darling Harbour. The same views are offered from the hotel's heated rooftop pool and the property also features a fitness centre.
Accor Singapore expansions
Accor is debuting its ibis budget brand in Singapore. The hotel group will rebrand 13 Fragrance hotels to the ibis budget brand in the coming months. Accor is also renovating and rebranding two Parc Sovereign hotels in the city state, with one to become a Mercure property and the other an ibis Styles hotel. Both are expected to open by mid-2020.
Industry news 9 October
LAX-it launching soon
Los Angeles International Airport (LAX) is introducing a new dedicated pick-up area for taxi and rideshare services. Dubbed LAX-it, accessing the area will take 3-19 minutes on foot (depending on arrival terminal), with a shuttle to the area also on offer. The change comes into effect from 29 October.
Grand Hyatt SFO
Hyatt Hotels Corporation has opened a new hotel at San Francisco Airport. The 351-room Grand Hyatt at SFO offers travellers easy access thanks to an AirTrain connection direct to the hotel lobby. The property features day use and well as overnight guestrooms, a choice of dining venues, a fitness centre and 1340sqm of flexible meeting and event space.
Myanmar visa changes
Those travelling to Myanmar can now take advantage of a new visa on arrival (VOA) scheme. Since 1 October, Australian passport holders can purchase a US$50 vis on arrival at Mandalay, Nay Pyi Taw and Yangon airports.
Industry news 4 October 
MH BA Codeshare
Malaysia Airlines and British Airways have announced a new codeshare deal. The oneworld alliance partners will see the BA code added to Malaysia Airlines services from Australia to London via Kuala Lumpur. While the Malaysia Airlines code will be placed on British Airways services from London to Aberdeen, Belfast, Edinburgh, Glasgow, Manchester and Newcastle. Subject to regulatory approval, the MH code will also appear on a range of BA routes to European cities including Barcelona, Berlin, Copenhagen, Vienna, Brussels, Geneva, Zurich, Hamburg, Lyon, Toulouse and Paris. The deal come into effect for travel from 9 October.
Industry news 3 October 
New MGallery opening in Melbourne
The Hotel Chadstone Melbourne, MGallery by Sofitel is set to open on 1 November. Located 17km from the city's CBD, the property boasts 250 rooms and suites, two penthouses, a rooftop bar and swimming pool, a choice of dining venues, a wellness retreat and day spa as well as a wide range of meeting and event spaces catering for up to 360 guests. 
Industry news 2 October 
Melbourne upgrades screening tech
Melbourne Airport's Terminal 4 has upgraded its security screening. The terminal is now using new CT x-ray machines that mean travellers no longer need to remove laptops and liquids from their carry-on luggage. The new system uses 3D imaging that proved effective during trials. Four new security lanes use these scanners, with two more being added in the coming months. The roll-out will then move to Terminal 2 which will have seven of the new scanners.
Industry news 1 October 
Virgin Australia axes short-haul business class snacks
Effective from 9 October, Virgin Australia is rolling out a new 'buy on board' business class menu on its domestic and short-haul routes (including New Zealand). While the carrier will still offer a standard meal service and pantry items to its business class guests, travellers will no longer be able to request additional free snacks and drinks from the economy 'for purchase' menu. Instead they will have to purchase them from the new business class snack menu.