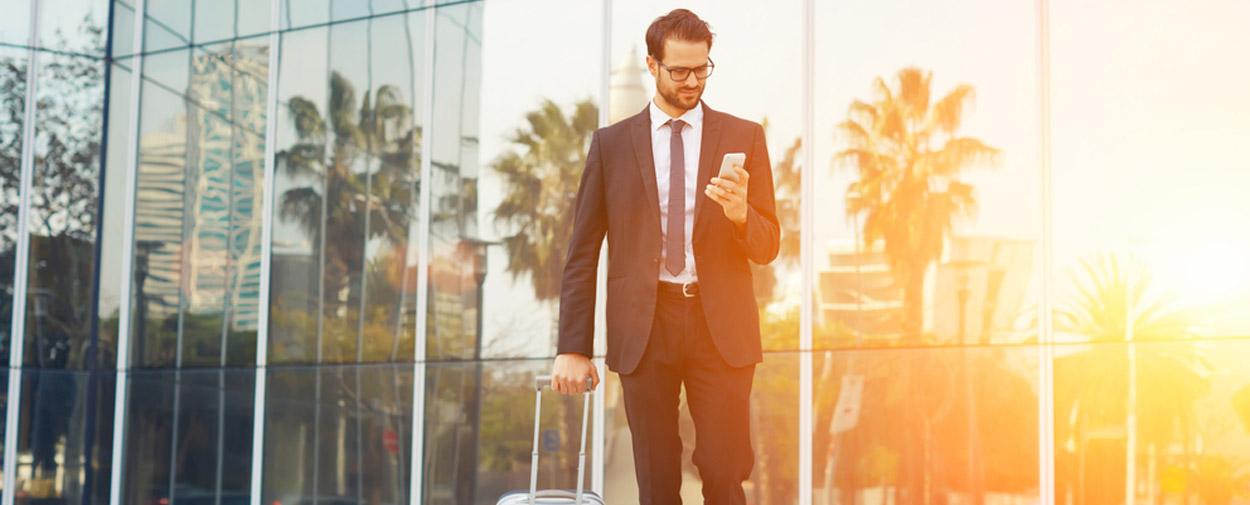 Industry news 7 Jun
Delta updates amenity kits
Delta plans to add fragrance offerings by Le Labo to its new Delta One TUMI amenity kits this month, with the fragrances also available in more than 50 Delta Sky clubs later this year. The airline will also launch new amenity kits across it Delta Premium Select, Delta Comfort+ and Main Cabin on its long-haul routes.
Industry news 6 Jun
Australian Global Entry trial
Australian citizens will be soon be able to take advantage of the USA's low-risk traveller program, Global Entry. Benefits of the Global Entry program include TSA Pre-Check status and expedited clearance at more than 75 US airports. The scheme targets frequent travellers, with membership costing US$100 for five years. Membership requires an online application followed by background checks and an in-person appointment at an enrolment centre. US Customs and Border Patrol plan to roll out a trial in the coming months.
Industry news 5 Jun
New Sofitel Beijing
Accor has announced the opening of the Sofitel Beijing Central. Located in the heart of the city's civic and diplomatic area and moments from Jianguomen subway station, it features 345 rooms and suites, three dining outlets a spa, fitness centre and indoor swimming pool, as well as more than 1,500sqm of event space spread across nine flexible meeting rooms.
Industry news 4 Jun
Emirates expands A380 routes
Emirates has added A380s to two of its routes. Effective immediately, the superjumbo will fly three times daily between Dubai and the Jordanian capital, Amman, until 26 October. Meanwhile, services from Dubai to Boston will also be upgraded to an A380 during peak periods from June to end of September and 1 December to 13 January.
SQ upgrades Perth
Singapore Airlines is now operating an A350-900 service on its Singapore-Perth route, with a second A350-900 being added to the route from 1 July. The upgauge in aircraft will boost capacity between the two cities by 12% once both are operational.
Industry news 3 Jun
Virgin self-service
Virgin Australia has removed self-service kiosks at select airport. The move means that travellers flying through Cairns, Canberra, Hobart, Launceston, Mackay, Rockhampton and Townsville will have to use check-in desks, a move that aims to improve the customer experience.
Hilton Melbourne Square
Hilton has signed a deal to manage a new-build hotel in the upcoming Melbourne Square development. Located in the city's Southbank precinct, the Hilton Melbourne Square is set to feature 600 rooms, a rooftop bar, fitness centre and more than 2,800sqm of meeting and events space. Construction of the property is expected to commence next year, with the property scheduled to open in early 2023.
New US visa application regulations
Effective immediately, Australian travellers applying for a US visa for stays of more than 90 days will be required to disclose their social media account information. The move covers Facebook, Twitter, Instagram, YouTube and Reddit accounts they have held in the past five years. The move aims to improve national security.
Emirates A380s Muscat-bound
Emirates plans to commence a twice-daily A380 service between Dubai and the Omani capital of Muscat from 1 July. The superjumbo will replace the B777-300 ER currently operating the route. The A380s will operate in a three-class configuration.
Industry news 30 May
Raffles Shenzen opens
Accor has opened a new Raffles-branded hotel in China. The Raffles Shenzhen features a range of dining options, a fitness centre, swimming pool and spa. It also offers direct connections to the adjacent Qianhai Economic Zone in the Nanshan District.
Industry news 29 May
Virgin adjusts long-haul luggage allowance
Virgin Australia is reducing Premium Economy luggage allowances on long-haul flights from Australia to the USA. The downsize from 2 x 32kg bags to 2 x 23kg bags aligns the carrier's allowance with that of alliance partner Delta Air Lines. However, allowances for Silver, Gold and Platinum Velocity members flying on US routes will remain unchanged at 3 x 32kg bags.
Shadow Play now open
Shadow Play by Peppers has opened in Melbourne. The property, which is within walking distance of Melbourne Convention & Exhibition Centre features a range of one- and two-bedroom apartments as well as a guest lounge, fitness centre, sauna, steam room and heated swimming pool.
Canopy by Hilton's Africa debut
Hilton has plans to open its first Canopy by Hilton hotel in Africa. The 150-room property will be located in Cape Town's Longkloof precinct and is expected to open in 2021.
New Hotel Indigo for London
InterContinental Hotels Group plans to open a fifth Hotel Indigo-branded property in London. The 151-room Hotel Indigo London – Clerkenwell is expected to open in early 2021 featuring an all-day dining restaurant and five meeting spaces. The property offers easy access to London with three tube stations within walking distance.
Industry news 28 May
New Sunshine Coast Convention Centre
The Sunshine Coast Convention Centre is now open at the Novotel Twin Waters Resort. Within its 3,300sqm footprint, it offers a range of six meeting and events spaces, with the largest catering for groups of up to 1,500 and capacity for the venue as a whole reaching 2,700 people and able to house 200 trade stands at once.
New seasonal Kimberley Service
Alliance Airlines has announced plans for a direct seasonal service between Melbourne and Kununurra in the Kimberley region. The service will operate three-times weekly on Fokker 70 aircraft between May and August 2020.
Industry news 27 May
Marriott expands Asia
Marriott International has plans to expand its Asia Pacific portfolio with 13 new luxury hotels set to open in 2019 across its JW Marriott, Ritz-Carlton, St. Regis and The Luxury Collection brands. Two new JW Marriot properties are on the cards for China (Qufu and Shanghai). New Ritz-Carlton properties are set to open in Xian (June) Pune (September) Perth and Nanjing (both in October). The Luxury Collection has already expanded into Japan (Okinawa) with new properties slated for Nanning in China and Kolkata in India. Meanwhile the St. Regis Hong Kong opened in April.