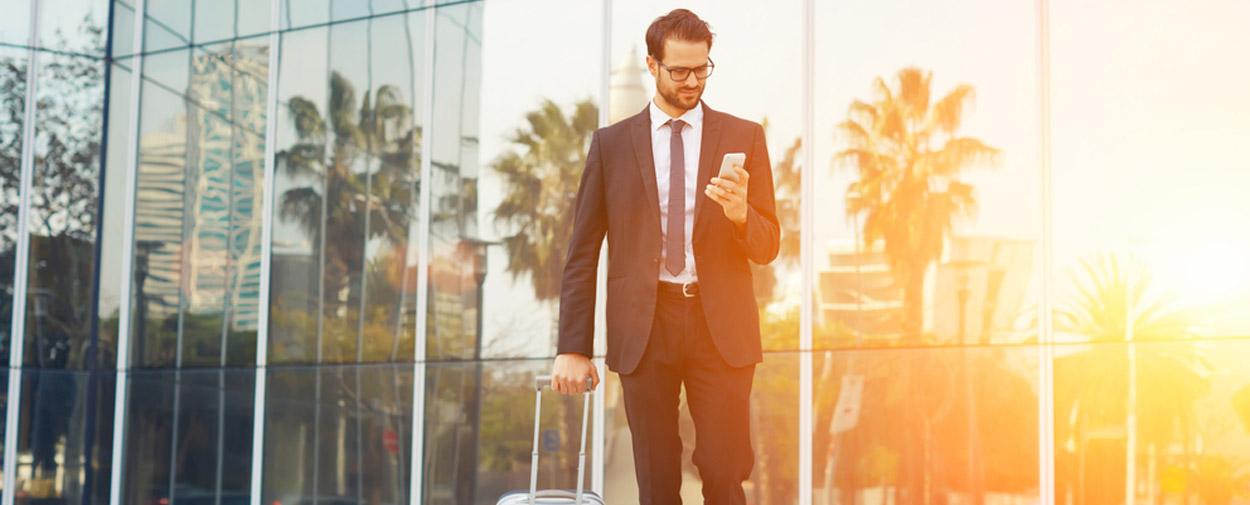 Industry news 16 Aug
Mercure Rouse Hill
Sydney's Hills District has welcomed a new Mercure Hotel. The 78-room Mercure Sydney Rouse Hill is located in The Fiddler Hotel precinct, a major dining and entertainment hub. It features a fitness centre and swimming pool as well as conference and event spaces.
Industry news 15 Aug
Virgin Australia's new Brisbane lounge opening soon
Located adjacent to Gate 77, My Lounge is set to open on 3 September. Operated by UK-based No1 Lounges it will offer a casual, relaxed contemporary ambience. Lounge facilities will include seating for up to 108 guests, a dining area with a grazing menu featuring both healthy and indulgent options, a barista station and a self-pour bar. There will also be a small work zone and showers. The lounge will be open to Virgin Australia business class travellers, Velocity Platinum and Gold frequent flyers as well as members of the Virgin Australia Lounge program. In addition, paid entry will be available to other travellers at a cost of $60 if pre-booked online or $70 on site. Opening hours are 6am to 2pm and 3pm to 10pm.
Industry news 13 Aug
Qantas expands business lounge at Singapore
Qantas has unveiled a newly expanded business lounge at Singapore's Changi Airport. The new larger space has seating for up to 574 guests spread over 2200sqm. Guests can expect new banquette seating, dining chairs and tables, and greater availability of power and data outlets. Meanwhile, a new First Lounge is set to open at Changi in November, with more details to follow closer to the date. 
Industry news 12 Aug
JW Marriott Marquis debuts in Shanghai
Marriott international has opened a new property in China. The 515-room JW Marriott Marquis Hotel Shanghai Pudong is located near the Lujiazui CBD. It features a range of dining options, a 24-hour fitness centre, a swimming pool, rooftop bar and almost 3150sqm of meeting and event space. The opening marks the debut for the Marquis brand in the country. 
Industry news 9 Aug
Ritz Perth opening
The Ritz-Carlton Perth is set to open on 15 November. The 205-room hotel will feature a choice of dining venues, a rooftop bar, a fitness centre and spa, a swimming pool and 2,000sqm of meeting and event space including a junior and main ballroom.
Industry news 8 Aug
Qantas boosts Santiago
Qantas is planning to boost the frequency of its Sydney-Santiago route. Effective from June 2020, the carrier will begin a daily operation, with the addition of three weekly return services. New flights will operate on B787-9 Dreamliners, which feature the latest version of the Business Suite and next-gen Premium Economy seating as well as improved Economy seats.
Cairns Convention Centre revamp
Cairns Convention Centre is set for a $176 million revamp. Plans for the centre include three meeting rooms, floor space catering for up to 450 people, a rooftop banqueting space catering for up to 410 guests and a "Sky Terrace".
Industry news 7 Aug
SQ Perth aircraft switch
Singapore Airlines is switching aircraft on its Perth-Singapore route. Effective from 1 October, the carrier will fly two A350-900 and two B787-10 services each day. This move will see the A330-300 currently operating the SQ224/225 service replaced with the larger B787-10, adding 38,000 seats annually to the route.
Industry news 6 Aug
United reduces Melbourne
United Airlines is reducing the frequencies of its Melbourne-Los Angeles route. The daily operation will drop to a five times weekly service between 26 October and 1 November before dropping further to a four times weekly operation from 2 November and 6 December as well as 1 February to 27 March.
­­­
Industry news 5 Aug
New Hyatt for Adelaide
Adelaide will soon see the return of the Hyatt brand to the city. Construction of a newbuild hotel is expected to commence in 2020 with an expected completion date of 2023. Located on Pirie Street, the 295-room hotel will feature a café and rooftop bar, a Hyatt Regency Club, a fitness centre and swimming pool, as well as more than 750sqm of meeting and event space.­­
Industry news 2 Aug
Virgin ups baggage fees
Virgin Australia is upping its prepaid additional baggage fees, effectively immediately. Additional bags requested at time of booking will cost $45 each for domestic flights and $70 each for short-haul international services. If requested via the contact centre after booking has been made, fees will be slightly higher at $55 and $80 for domestic and short-haul international travel respectively.
Industry news 1 Aug
Qatar expands Quisine
Qatar Airways has extended its Quisine catering concept to its economy class cabin. Travellers can expect 25% larger appetisers and main courses and 50% larger desserts.
Industry news 31 July
THAI boosts Melbourne
Thai Airways International is upping the frequency of its Bangkok-Melbourne route. Effective from 27 October, the carrier will offer 14 weekly services, up from the current 11 per week.
Malaysia updates onboard amenities
Malaysia Airlines has refreshed its business class amenity kits. Developed in partnership with Aspinal of London, the new kits feature Payot's lip balm and hand and body lotion. The airline is also planning a fleetwide roll-out of onboard wi-fi by the middle of 2020.
Hilton Shanghai
Hilton Hotels has opened a new property in China. The 307-room Double Tree By Hilton Shanghai Jing'an is located in People's Square, just 10 minutes from Shanghai Station and The Bund. The hotel features a choice of dining venues, a lobby lounge, an Executive Lounge, a fitness centre and indoor swimming pool. The property also offers 900sqm of flexible meeting and event space capable of accommodating up to 600 guests.
Industry news 30 July
Etihad ups London
Etihad Airways has announced that its recently added fourth daily service between Abu Dhabi and London Heathrow will operate year-round from 27 October. The carrier will operate a two-class B787-9 Dreamliner one of its four daily London services, while the remaining three flights will operate on four-class A380s. The superjumbos offer The Residence, First Apartments and Business Studios in addition to economy seating.
MH rejigs Oz routes
Malaysia Airlines is upping the frequency of its Kuala Lumpur-Melbourne route. The seasonal boost from 16 November to 29 February, will see frequency rise from 14 to 17 flights per week on A330-300 aircraft. The carrier is also rejigging its Sydney operations, with plans to fly a new A350-900XWB aircraft on route from 23 November.
­­­
Industry news 29 July
Accor is set to open its latest Australian property in September. The 252-room ibis Styles East Perth will be the world's largest high-rise modular hotel in terms of room numbers offered. The property will feature a restaurant and bar, a 24-hour fitness centre and a co-working space.
Industry news 26 July
Adina Brisbane reopening
The Adina Apartment Hotel Brisbane will reopen on 25 November. The property has been revamped after being damaged by flooding in October last year.
Malaysia Airlines updates inflight menu
Malaysia Airlines has updated its in-flight menu. New business class meals include banana leaf fish curry on select flights from Kuala Lumpur to Australia, meanwhile new economy dishes include satay chicken, Nasi Lemak, beef rendang, Hainanese chicken, and dhal.
Industry news 25 July
New Qantas US routes
Qantas is adding two new US routes from Brisbane next year. Thrice weekly direct services to San Francisco will commence on 9 February, while four-times weekly Chicago flights launch on 20 April. Both services will operate on Boeing 787-9 Dreamliners, with the Brisbane-Chicago route marking the opening of a new Qantas gateway to the United States. It will also be the fourth longest route in the world, with an expected flying time of 16-17 hours, and the second longest on the Qantas network.
Virgin Newcastle link extended
Virgin Australia's seasonal non-stop services between Newcastle and Auckland have been extended for another three years. The carrier will operate a three-times weekly from 21 November to 16 February.
Industry news 24 July
SQ ups Melbourne
Singapore Airlines plans to add a fifth weekly service on its Singapore-Melbourne-Wellington route. Operating on B777-200ER aircraft, the new service will commence in January 2020. Meanwhile the carrier's current Singapore-Melbourne service will operate on an A380 between 27 October and 31 January, adding additional capacity on the route over the peak season.
Industry news 23 July
CZ ups Brisbane
China Southern Airlines is boosting the frequency of its Brisbane-Guangzhou route. The seasonal boost will add three extra services per week, raising the overall frequency to 10 per week between 14 December and 9 February 2020.
Industry news 22 July
New Hyatt in Silicon Valley
Hyatt Hotels Corporation has opened a new US property. The 167-room Hyatt Centric Mountain View is located in California's Silicon Valley, close to the area's top tech giants. It features an onsite restaurant and bar, a fitness centre and a range on flexible indoor and outdoor meeting and event facilities.
BA rolls out latest suites
British Airways has revealed which services will operate on its new, reconfigured B777-200ER. The aircraft, which features the carrier's latest Club Suites in business class, will operate as a four-class service from Heathrow to Dubai, Chicago, Newark and New York JFK.
Industry news 12 July
Rydges regional expansion
Two new regional properties have joined the Rydges portfolio. The 81-room Powerhouse Hotel Tamworth by Rydges has undergone a multi-millio­­n dollar upgrade, taking it from a 4.5-star rating to a 5-star rating. The hotel, located in the city's CBD features a restaurant and a range of meeting and event spaces. The 57-room Powerhouse Hotel Armidale by Rydges, which relaunches at the end of July, is a 4.5-star hotel located close to the CBD. It boasts a restaurant and gym in addition to meeting and event spaces.
Google Translate service enhanced
Those travelling overseas for business may appreciate major upgrades to the Google Translate app. The instant camera translation feature now features 88 languages as well as language auto-detection and translations between non-English languages.
Industry news 11 July
Qantas Extra Legroom update
Qantas has extended the Extra Legroom pre-paid seating product to include the F100 and A320 fleets, meaning the offering is now available across most Qantas aircraft giving our customers greater choice, and the ability to pre-purchase additional legroom seating prior to travel.
South Africa Visa Waiver extended
Those travelling on Kiwi passports will soon be able to travel South Africa visa free. New Zealand is among seven countries that are being added to the country's visa waiver program. The change will come into effect no later than the end of March 2020.
Industry news 10 July
Qantas trials preferred economy seating
Qantas is set to trial a paid preferred seating option on its domestic and international services. A row of economy class seats near the front of the cabin will be set aside for passengers who are willing to pay extra to be among the first off the plane. Charges for preferred seat selection will vary from $5 for short domestic flights between Sydney and Melbourne or Brisbane, while domestic flights from the east to west coasts will attract a fee of $15. Short-haul international flights to New Zealand will set you back $20, with long-haul flights costing $45 for the privilege. The trail will run over the second half of this year. Top-tier frequent flyers will still be able to pre-select front row economy seats at no extra charge.
Industry news 5 Jul
Qatar Qsuites on Adelaide route
Qatar Airways' innovative Qsuite business class seating is now available on its Adelaide-Doha route. The Qsuite configuration, which features on the carrier's A350 aircraft, creates private cabins for up to four people, allowing travellers to work and dine together in flight.
SQ revamps lounge
Singapore Airlines is planning to upgrade its T3 Changi Airport lounge. The carrier is investing more than A$53 million to increase the size of its SilverKris and KrisFlyer Gold Lounge in Terminal 3, with work set to commence in August. The updates are set for completion by mid-2021, when the new higher-capacity lounge will also boast upgraded facilities and new food and beverage offerings.
Industry news 4 Jul
DoubleTree Malaysia
Hilton Worldwide will debut its DoubleTree by Hilton brand in Damai Laut, Malaysia. The hotel will open in 2020 following renovations to the former Swiss-Garden Beach Resort Damai Laut. The rebranded hotel will feature 291 rooms, a variety of dining options, an 18-hole golf course with direct access to the beachfront. The property also offers large meetings and events facilities, including a 1,860sqm event space and an 885sqm ballroom.
LATAM SYD-SCL non-stop launching soon
LATAM Airlines Group is set to launch a new non-stop Sydney-Santiago route. New thrice-weekly direct flights will commence on 27 October on B787-9 aircraft. The move will coincide with a reduction in frequency of its existing Sydney-Auckland-Santiago services, down from a daily operation to four times weekly.
Industry news 3 Jul
Air China Sydney services switches
Air China is switching up the cabin offering on the B777-300ER aircraft operating its Beijing-Sydney route. The carrier will operate a two-class service from 27 October to 9 January, a three-class service between 10 January and 19 February before reverting back to a two-class service from 20 February to 28 March.
Delta service enhancements
Delta Air Lines is enhancing its Main Cabin service on International flights. From November this year, travellers will enjoy a welcome cocktail, hot towel service and bistro-style dining with larger entrees and mix-and-match options for premium appetisers.
Etihad upgrades Asia routes
Etihad Airways is increasing capacity on select Asian routes. The carrier will operate B787s from Abu Dhabi to the Chinese cities of Shanghai and Chengdu and an A380 on its services to the Korean capital, Seoul. European routes also received a boost with B787s flying its London and Rome services.
Industry news 1 Jul
Ritz Carlton Xian
Marriott International has opened a new Ritz-Carlton property in the Chinese city of Xian. The 283-room hotel is located in the business centre of the Gao Xin District and features a range of dining options including an all-day restaurant, a fitness centre, yoga studio and spa. Club Floor guests can access The Ritz-Carlton Club Lounge and the property also features state of the art banquet facilities, including a ballroom.
New Holiday Inn Poland
InterContinental Hotels Group has opened a new property in Poland. The 240-room Holiday Inn Gdansk - City Centre features a restaurant, sky bar, gym and five meeting rooms.