While city shop cash registers are working overtime in the lead up to Christmas, drought affected country town retailers are bracing for a somewhat less than festive season.
Farming regions are in the grip of a severe drought, with paddocks looking more like dust bowls and animals having been sold off and that means whole communities are impacted with very little regional spending. Feeling helpless and wanting to do something to help those facing this never-ending drought, Kristin Bonner, Creative Director Flight Centre Travel Group (FCTG) devised a plan.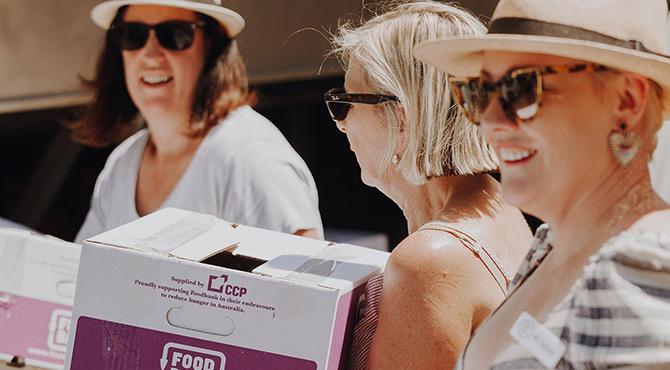 "I decided to drive some friends out to drought affected areas, to do our Christmas shopping," said Kristin. "After all, we'd still be spending money on food, drinks, coffee and gifts so we just decided to relocate that spend to an area desperately in need of some love".
"Word quickly spread and within two hours I had over 30 people attending the 'Merry Muster', sponsors on board and a film crew volunteering to film the day! It was a tangible way for people to help and I think it really resonated with everyone."
One person keen to jump on board was Michaela Curtis-Byrt, Marketing Executive Corporate Traveller. "I first heard about the Merry Muster through its connection with Foodbank, one of the Flight Centre Travel Group's charity partners," said Michaela. "I decided to sign up because I already love the work Foodbank does and the Merry Muster was a simple way for me to help directly."In total, 21 people from FCTG went on the Muster including staff from Corporate Traveller. Tara Young, Communications Manager FCTG Brighter Futures, suggested they fill the bus with Foodbank food relief hampers and a sponsor donated over 720kgs of drinking water. Exercise equipment was also donated (thanks Synergy Fitness), computers and a $1100 gift voucher for new seating at the Bell Bunya Community Centre.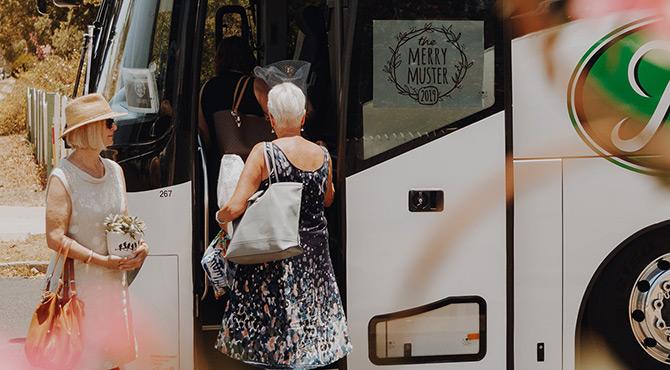 The bus travelled from Brisbane to Dalby for morning tea, shopping at a local craft market and to deliver toys, Foodbank hampers and water. They then headed to the nearby town of Bell to shop local, deliver gifts and to have Christmas lunch at a local cafe. In total, the Merry Muster contributed $17,515 into the region's economy!
Commenting on the trip, Michaela said, "it was the first time I'd been to the country and I didn't see any animals in paddocks along the road. This really opened my eyes to how drought affected these areas are and it really hit home how important it is for city folk to make changes to help our farmers. Some of these people have lost so much and yet they were so beautifully warm, welcoming, resilient and generous!"
Due to the overwhelming response, a 'Christmas in July Merry Muster' event has been scheduled for 4 July 2020, visiting a region yet to be determined. "My wish is to make the Christmas 2020 event a national one," added Kristin. "I already have a Sydney contact, but would love volunteers in all capitals to assist!"
You can express your interest to attend the next Brisbane event and follow Merry Muster on Facebook here.