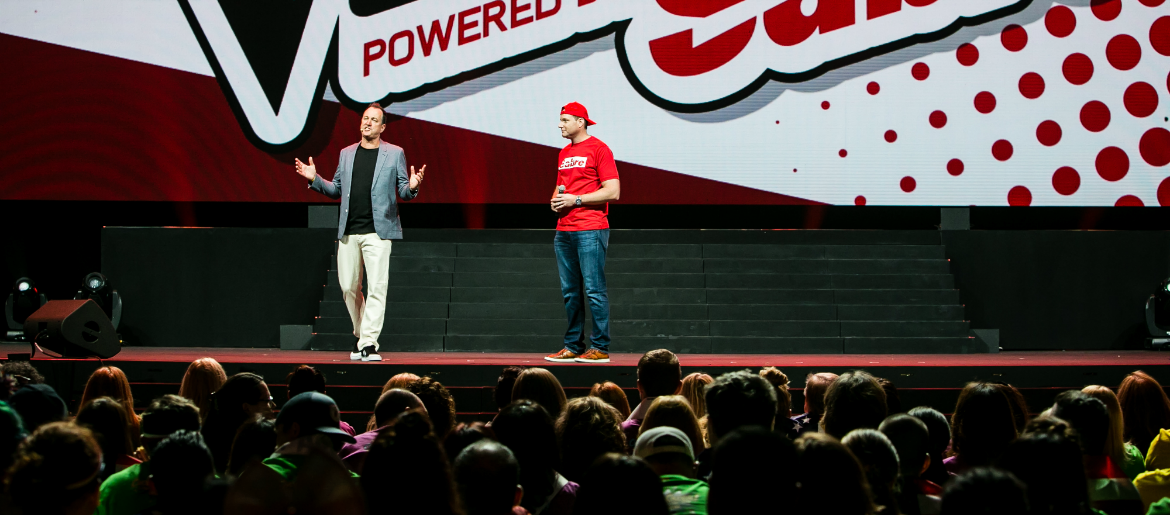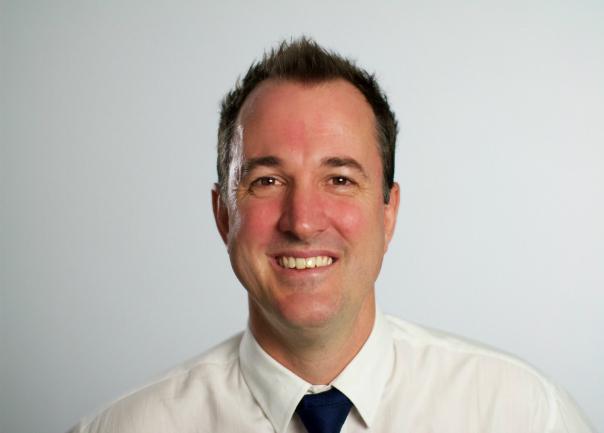 People are the lifeblood of almost every business. From multi-national conglomerates to embryonic tech start-ups, it's the people working within the company that drive success, define the culture and generate profits.  
People aren't machines, however, and getting the best performance from your team isn't an exact science. The best business leaders understand that employee engagement, organisational structure, a sense of purpose and employee ownership are all key ingredients to successfully motivating the troops.
Not every leader is a natural people person, but the good news is that many of the required skills can be learned. We talked to Tom Walley, General Manager Corporate Traveller Australia, about his top tips on how to manage people, and to uncover his observations from a long and successful career within the Flight Centre Travel Group business.
Here's Tom's Top 5 lessons for managing people.
1. Storytelling
According to Tom, managing people is all about storytelling. 
"The most important thing is telling a story that people believe in and engage with. It's about mapping out the journey and saying here's where we're going," said Tom.
The business story should be shaped with a medium-term focus – say around three years – so people find the journey easy to understand yet visionary enough to aspire to.
"You need to acknowledge the current situation, understand it, and then talk about the challenges ahead and how you're going to overcome them."
Tom adds that the key components of effective storytelling include consistency, as well as figuring out how the story or company journey relates to an individual or department. Everyone has a different need and view of the business they work for, so working out how to empathise with them and adjusting the story accordingly is essential to making a valuable connection.
"When we talk about consistency in vision and storytelling from leaders, it needs to be simple and repetitive," said Tom.  Tom explains how Corporate Traveller has put this idea into play, through the simple introduction of hash tags. The team lives and breathes the statements: #everyoneisaBDM (business development manager, those responsible for bringing in new clients) and #findyourwingman. These simple statements ensure that everyone understands the vision and goal for the year and how they are going to get there.
2. Feedback
Letting your team know how they're performing is essential to keeping them on track and getting the best results. Whether you're delivering brickbats or bouquets, it's best to hold regular feedback sessions and check ins that are informal in nature but succinct and factual.
Not everyone likes getting feedback from their boss though. In fact, some people can react quite negatively, undermining their productivity and creating tension in the process.
Fortunately, Tom has an effective technique to help you get this right.   
"Ask people for permission to give feedback before you start," advises Tom. "You'd be surprised how much it helps when someone's given you permission to talk about their performance. And always provide specific examples in your feedback – if it's vague, it won't mean anything, and people won't understand you."
Don't forget, feedback is a two-way street. Listening to your people might sound obvious, but it's often overlooked.
3. Delegation
According to Tom, 'delegation' is actually known as 'ownership' within Corporate Traveller.
"Ownership is about empowerment, and that's a far more potent concept than delegation," enthuses Tom. "It's not about just giving people the crappy jobs you don't want to do; it's about letting people own the issues, ideas and results."
To do this, Tom explains, you need to be able to define the issues clearly. Tom and his teams frequently use workshops, with the objective of helping their people to arrive at a place of understanding themselves.
"When we're discussing a particular project or challenge, we want our people to comprehend how it will affect them personally, and we want them to work out how they are going to solve it," says Tom. "Then we want them to own the result, celebrate the good and be responsible for the bad."
Before each workshop Tom will send out pre-read materials that could include statistics and related articles. He says there is a clear expectation each participant will have read the materials and spent some time thinking about what their part will be in solving the problem.
"When we run these workshops, each attendee is not just representing their own discipline – for example if we have a representative from Finance, I want them adding their opinion into the marketing discussion as much as they do into the financial discussion. I want my team to own our entire brand as much as I do," said Tom. 
4. Inclusiveness
In today's new world of management, inclusiveness is everything. Employees expect a company culture that's democratic at the least, they prefer open plan layouts and they expect their opinion to be respected from the day they join the company.
"We've always had an open-door policy; but these days we don't have any doors at all," smiles Tom. "Companies are working hard to deconstruct the old rules and paradigms, but we've always had an egalitarian ethos in place, and we're all pretty much mates."
Tom says that managing people in this new era requires empathy and understanding of their personal lives as well as their professional journey.
"Your role as a leader is part life coach and part business coach," says Tom. "Getting the balance right isn't always easy but helping with personal issues can go a long way to ensuring maximum engagement from a team member."
Tom states that the biggest change to company culture has been the ability to work from anywhere. He leads the way with this ethos, often calling into meetings from the sidelines of his children's school sports game.
"I'm a big supporter of people working from home as it gives them the ability to bring more balance to their lives. I have faith that my team will get the job done – it doesn't matter where they do it from," said Tom.
Tom does have a caveat though when it comes to work place flexibility. "People still need human connection – it's important to bring your employees back into the fold when you can, and they will be more than happy to do that when they feel they are able to achieve what they need to outside of work."
5. Organisational Structure
In Corporate Traveller, the management structure is lean, flat and transparent.  
"Ideally you want the least number of layers between new employees and the CEO as possible," notes Tom. "When building your company structure, make responsibilities clear, keep your teams small and ensure communication is flowing."
Why is managing people so important?
According to Tom, people are Corporate Traveller's number one asset.
"Our retention rate is around 96%. That's pretty amazing, and it reflects how much importance we place on employee satisfaction," says Tom. "Our people genuinely love working here and we genuinely love them. We have this sense of irreverence that shapes our culture, and if you share that trait you'll fit in easily." 
Tom's favourite people manager he's worked for:
"My pick would be Chris Galanty who was the guy who employed me at FCTG.  Chris is the MD of EMEA and global leader of corporate. He was a masterful storyteller who kept things simple and made me feel like my decisions were mine. He always stayed in touch, gave praise when it was warranted, and he didn't take credit for other people's ideas or successes."
Tom's favourite people management / leadership books:
Good to Great, Jim Collins,
The Advantage, Pat Lencioni