Rapid Reconcile; Corporate Traveller's solution for recording, tracking and reconciling travel expenses.
Rapid Reconciliation Of All Your Travel Expenses
Learn More About Rapid Reconcile
Expense reconciliation can too often become a mess of Excel spreadsheets, tools and receipts attached to emails. Use Corporate Traveller's Rapid Reconcile to send expenses directly to your accounts or finance team and bypass the hassles of manual handling.

Using Rapid Reconcile, finance teams like yours report getting up to 75% of their time back around expense management.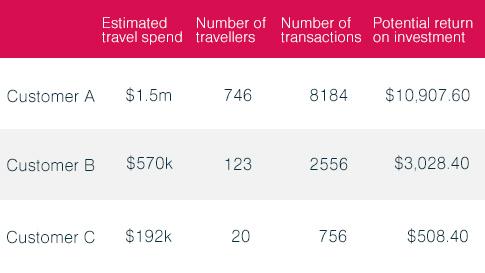 The Rapid Reconcile ROI
You don't need a high volume travel program to get a boost from Rapid Reconcile.
Take a look at our ROI results from three different customer spending levels.  It doesn't matter if you're taking off once a week, once a month or just a few times a year, Rapid Reconcile's highly configurable module gives you a leg up on the back end no matter what your spending level.
Whether you're processing 10 expenses or 10,000, every reconciliation process has room for improvement and Rapid Reconcile can deliver no matter where your business sits on the scale.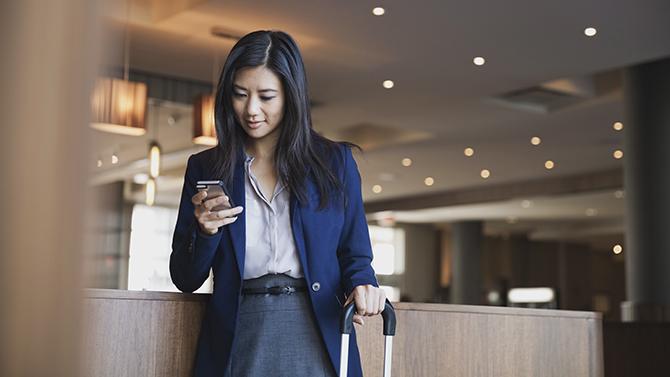 Manage Expenses From a Single System
With the direct link Rapid Reconcile creates between your expense management tool and Corporate Traveller's billing system, organisations dramatically improve productivity while maintaining meticulous records.
Let staff submit expenses by just snapping photos of receipts and sending them through your online booking tool
Get a major Accounts Payable productivity boost with automated matching and expense line coding in your Expense Management System (EMS)
Receive daily CT invoices, receipts and meta-data sent directly into your EMS
Auto creation and delivery for tailored financial files into Accounting or Enterprise Resource Planning systems
Consolidate your On Account and Credit Card charges into a single EMS