Our team of business travel experts offer personalised service backed by the power of a global travel network. We're dedicated to making your corporate travel experience simpler, faster and easier.
Making business travel simpler, faster and easier.
Open the door to more choice with our global travel network, tap in to tech that makes every step of your journey smoother and benefit from the expert knowledge and skills of your dedicated Travel Manager.
When you're partnered with us, you're partnered with Australia's most experienced travel team.
 62 dedicated travel teams nationally
 410 Travel Managers
 27 Account Managers
 30 dedicated after hours staff
 8 Tech Implementation Managers
Flight Centre Travel Group
Corporate Traveller is part of the Flight Centre Travel Group (FCTG). One of the world's largest travel companies.
After starting with one shop in the early 1980s, Flight Centre Travel Group (FCTG) has enjoyed remarkable growth to become a $20 billion business consisting of more than 40 brands. One of the world's largest travel agency groups, it has company-owned operations in 23 countries and a corporate travel management network that spans more than 90 countries. FCTG was listed on the Australian Securities Exchange in 1995 (ASX: FLT). Flight Centre Travel Group employs more than 19,000 people globally and has a total of almost 2,800 businesses.
Find out more about the Flight Centre Travel Group.
Corporate Traveller supports corporate social responsibility
CSR is in our DNA.
As a flagship brand of the Flight Centre Travel Group, Corporate Traveller works closely with the Flight Centre Foundation.
Each year, the Flight Centre Foundation contributes time and donations to our charity partners including Bush Heritage Australia, Cambodian Children's Trust, Foodbank, Kokoda Track Foundation, Redkite, R U OK? and Youngcare.
If you're looking for ways to increase your business's CSR contribution, we can help by connecting you to our charity partners at the Flight Centre Foundation.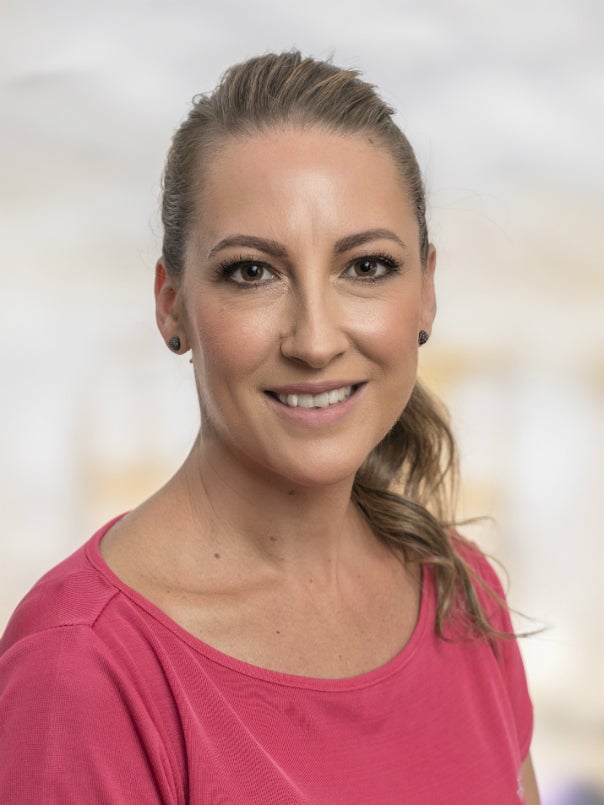 Jaclyn Reynolds – General Manager, NSW/ACT
Having been with the FCTG since 1999, Jaclyn has held a number of account management and leadership roles across both the FCM and Corporate Traveller brands. In 2014 she was appointed Corporate Traveller GM NSW/ACT, managing this large market with a dedicated team of over 100 staff – including 80 travel managers, nine account managers and 12 business development managers. While the team and the region under her guidance are large, Jaclyn's account management roots mean that she still loves leading by example and getting out to interact with customers as much as possible. Within the business she is also passionate about her team and supporting their career progression and development, championing job sharing and flexible work arrangements - especially for women like herself juggling a career and child raising.
Jaclyn's best piece of advice for corporate travellers?
Even when travelling for work comfort is a priority, so pack the high heels in your hand luggage ladies and travel in flat shoes – because you can end up walking a long way in airports alone!
Can you share an insight into corporate travel?
Every business and traveller is different, so it's important to offer choice and flexibility. Often depending on their role in the business, some travellers like to do their own bookings online, some want to use a travel manager and others like the autonomy of using our Mobile App.
How many countries have you travelled to?
Over 40 - throughout Europe, USA, Asia, the Pacific and Africa. But my favourite destinations are those around the Mediterranean – including Croatia, Turkey and the Greek Islands.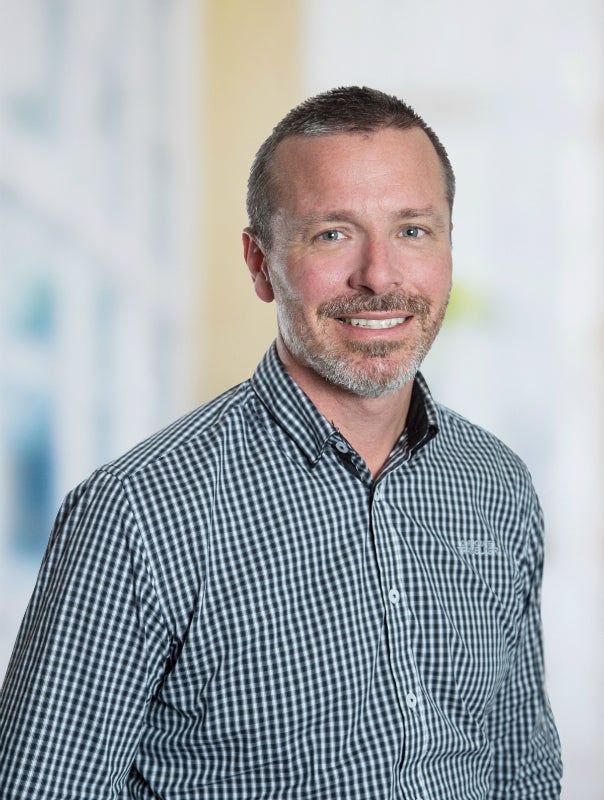 Jody Loomes – General Manager, SA
Jody began in the industry with BCD Travel in London, before moving to Australia to join FCM Travel Solutions in 2007 and Corporate Traveller as General Manager for WA in 2012 and then SA, in 2015. Jody understands that SA has a different way of doing things compared to the eastern states and customers want to deal with local people and companies which in turn support the economy. So Jody's hands-on style is a perfect fit for the market, which Corporate Traveller services with a team of dedicated travel managers – blending a 'people first' approach with the right mix of travel technology for each customer. Keeping up with customer expectations is vital, so Jody established a Customer Advisory Board consisting of both customers and non-customers who provide feedback to help Corporate Traveller become SA's first TMC of choice.
Jody's best advice for corporate travellers?
Always check out the hotel's iron and pillow! I personally rate a hotel according to the quality of their iron and the pillow menu.
Can you share an insight into corporate travel?
It's important to have a robust but flexible policy that allows today's traveller to have more say in their travel options. We're also seeing the rapid rise of bleisure and technology, such as AI and Chatbots which clients should take advantage of as it emerges.
How many countries have you travelled to?
Too many to remember, but it's somewhere over 50 – including Europe, Africa, the USA (I lived in NY for four years), China, Asia and the Middle East.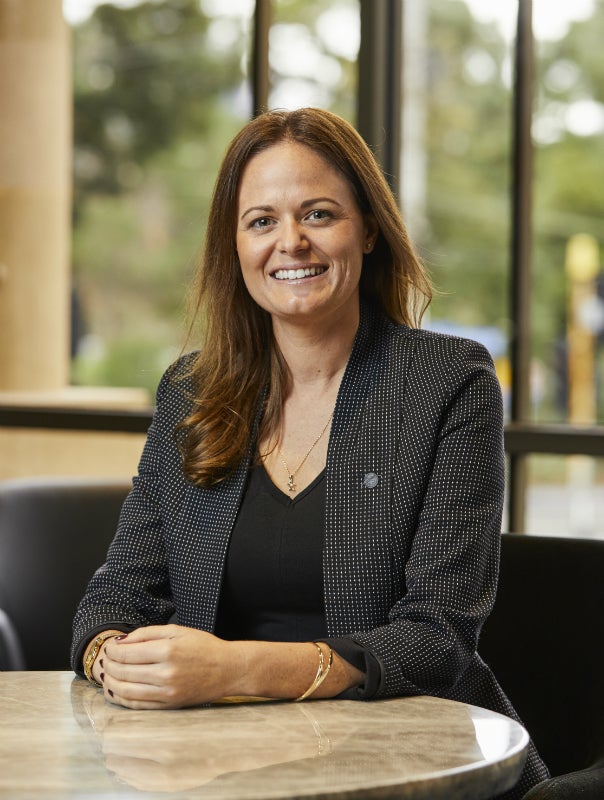 Lisa King – General Manager, WA
A born and bred West Australian, Lisa King took on the state's top role in September 2018, after notching up over 13 years with the Flight Centre Travel Group (FCTG) and having been with Corporate Traveller since 2012. Lisa knows WA like the back of her hand, through both her personal and business travels, and she is committed to championing the success of all clients in the region – many of which are involved in the resources sector. With her extensive experience managing people and overseeing operations, Lisa is a true professional who brings a fresh perspective to the FCTG Senior Leadership Team. Lisa has a host of business accolades and awards to her name, and she is a proud West Australian in every way - 'supporting the ORIGINAL West Australian AFL team - go Eagles!'
Lisa's best advice for corporate travellers?
Use your time in the air to relax, reset and to take back some precious time for yourself. Because once you hit the ground it's usually go, go, go!
Can you share an insight into corporate travel?
Having a robust travel policy is one of the best ways to ensure your business is getting the most from its travel program. Our team can give you tips on how to create a tailored program and how to implement it into your business to save you both time and money.
How many countries have you travelled to?
My educated guess would be over 28.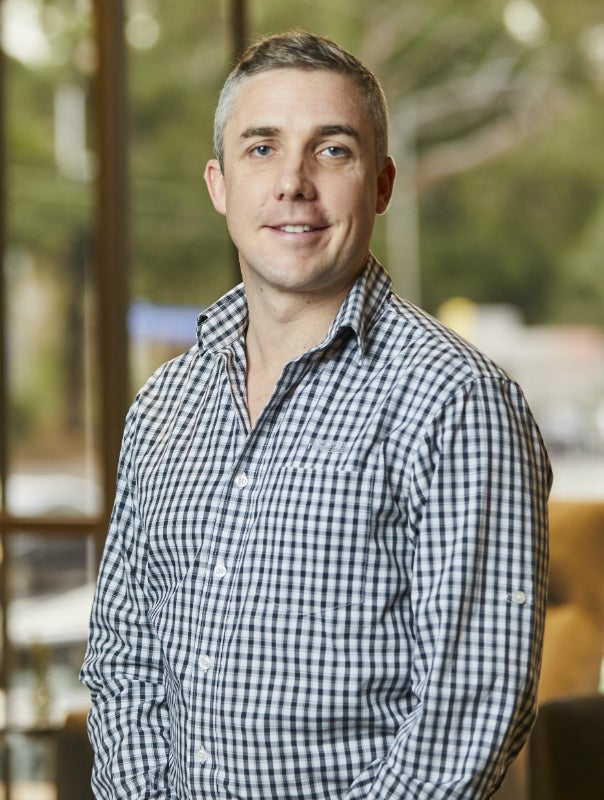 Jamie Maclean – General Manager, QLD
Jamie started at Flight Centre working in a retail store in Durham England, before moving to Corporate Traveller Australia in 2012. Having been named 'Best Travel Agency Manager (Corporate single location) at the 2018 National Travel Industry Awards, Jamie is now responsible for a team of over 100 people. Jamie believes in embracing the Corporate Traveller tagline 'Bring an Expert on Board', while acknowledging that the 'expert' is in reality a whole team of dedicated professionals from all areas across the business. From a management point of view, Jamie firmly believes that success comes from having a clear agency vision and goals. By working together Jamie is driving the local business forward, while also embracing Corporate Traveller's National strategy.
Jamie's best advice for corporate travellers?
With more airlines offering in-flight WiFi, travellers can choose to be connected – or not. I personally enjoy switching off from technology and using a notebook and pen if I'm working – as it really frees up my thinking. Also travel light with hand luggage only – you'll get out of the airport a lot quicker!
Can you share an insight into corporate travel?
Get savvy with frequent flyer point pooling and utilise family pooling for more upgrades, added benefits and a better experience. Also view your company TMC as a strategic partner and an extension of your business – not a supplier.
How many countries have you travelled to? 
At last count it's 55, but a couple of favourites stand out for me – including Cameroon with its French influences and also the picture perfect Maldives.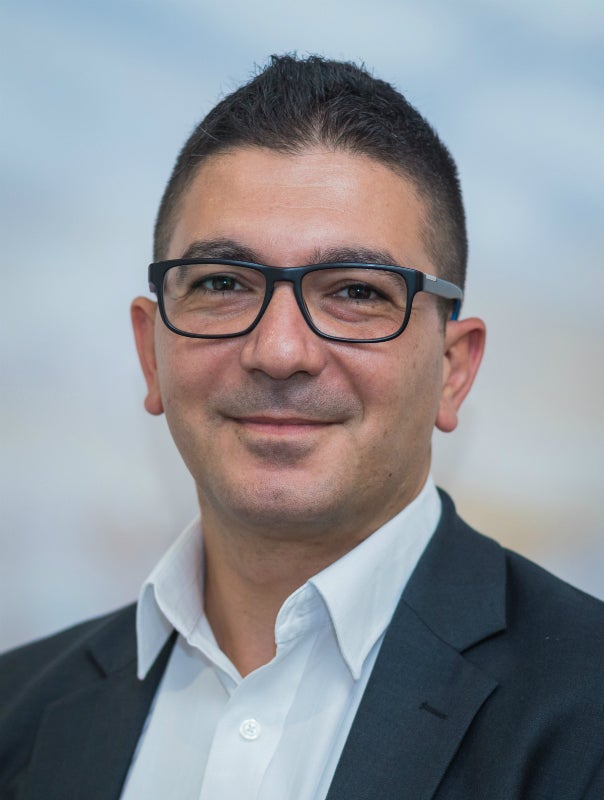 Askin Erkec – General Manager, VIC/TAS
Having been with FCTG since 2002, Askin has held a number of roles in different brands and across different disciplines. Building experience in operational leadership, commercial finance, technology platforms, products and services has enabled a balanced approach of service deliverables to customers. Since 2010 he has played an integral role in the deployment of new training and development programs for Corporate Traveller. Askin has drawn on his experience in managing SME travel programs employing best practice delivery to assist customers with meeting their travel and business objectives. He has an acute understanding of his clients' needs and applies his strategic travel knowledge, to combine the latest technology with dedicated account management.
Askin's main strengths lie in his people-focused approach and his passion for building relationships - both internally and externally. Askin respects his team members and customers equally and describes face-to-face interaction as the best part of his role.
Askin's best advice for corporate travellers?
Keep updated with tech and have our phone app - this is your best way to be ahead of the game and the first to know about things like disruptions to your travel and also the first to make the most of options for solutions.
Can you share an insight into corporate travel?
Data capture and reporting are enabling customers to have more visibility, control and opportunity. Analysis that was traditionally only available for larger market enterprises is now available for the SME market. The agile nature of SMEs means they are more willing to change and therefore have the ability to capitalise on opportunity quicker. 
How many countries have you travelled to?
I've lost count, but would be approximately 25. Let's see if I can make that to 30 by the end of the year.