As airlines cram in more and more seats and configurations change, choosing a seat you'll be happy to occupy for hours is becoming more fraught. A good seat can make flying a lot less onerous, especially if you are presented with the Nirvana of an empty seat beside you. For some flyers, a good seat is as important as the final destination.
People choose their seats for a variety of reasons. Do you want a window seat for the view or so you can lean against it? Well, you'll have to climb over people to get out. Is your preference an aisle so you can get up easily? You'll have to watch your toes as the trolley passes by. And there are other issues to consider. On some planes the first exit row seats – and the row at the back of the plane – don't recline. And just where are those big metal boxes bolted to the floor that eat into your legroom?
Navigating the Seat Map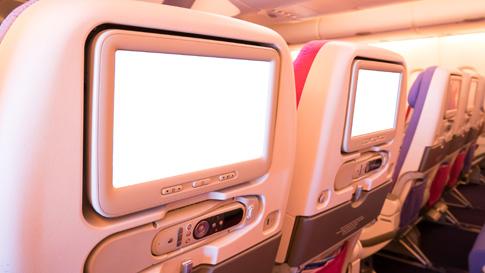 Your Travel Manager is a terrific asset here.  Take advantage of their access to industry booking portals to lock in your seating preferences ahead of time.  Seat Guru is also devoted to the topic of airplane seating. It provides seat maps for most airlines and planes, along with comparison charts. They even have a 'Guru' tab providing helpful articles such as 'Bulkheads Explained: Pros and Cons', 'The Art of Negotiating a Seat Swap'.
Economy Class passengers should check-in online as early as possible. If you can check-in, say, 24-hours before your flight, don't wait until 23 hours beforehand. Do it now! You'll be directed to a seating map indicating which seats have been taken and which are still available. If you're flying solo – as business travellers often do – keep an eye out for a spare aisle seat in a row of four where the two at the other end of the row have been taken. That lonely middle seat will likely be the last chosen and this maximises the possibility of a spare seat beside you. If you are travelling as a couple, consider sitting on opposite sides of an aisle.
Use Your Status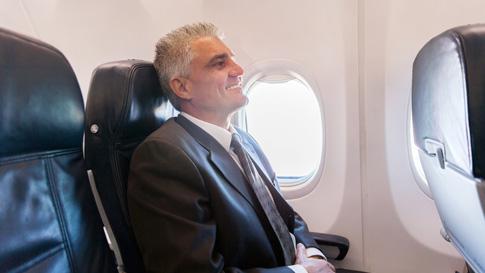 Ensure your preference is registered with your frequent flyer profile. If you like an aisle or a window, you should be allocated your preference automatically. If you are checking in at the airport, it doesn't hurt to ask if there is a better option – a spare seat beside you or an unclaimed exit row. Don't waste your breath on asking for a free upgrade – these went out with the smoking section. You can ask for a bulkhead seat or an exit row seat but there will likely be a fee.
You'll usually get a smoother ride near the front of the plane and if noise is your big issue go for a spot forward of the wings and invest in good quality noise-cancelling headphones. On long-haul flights you will find a blanket, pillow and other stuff on your seat and a seat pocket filled with magazines. Unless you want them now, stow them fast before the overhead bins are full of oversized carry on.
Beware the Back Row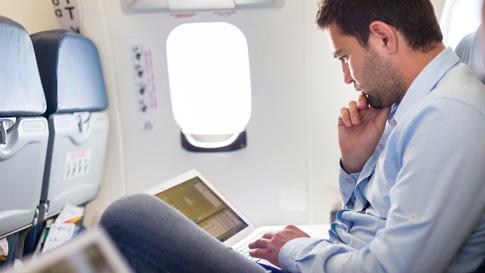 The back of the plane is often considered the proverbial redheaded stepchild of airplane seating. Here is where you sit near the toilets, suffer a noisier, bumpier ride and are last off the plane. (You'll also be among the final passengers to get a meal, if what you wanted is still available by the time they get to you. You can overcome this problem by requesting a special meal when you book or check-in online, as these are delivered before the main service commences.) All of these reasons mean that the back of the plane is generally eschewed. This makes it more likely there will be empty seats or even vacant rows nearby. If you covet these 'holy grails', you must be ready to leap into them as soon as the seat-belt sign is extinguished as other passengers will also be eyeing them off.
Of course, at the end of the day, it's still a flight and even the most assiduous and painstaking seat selection process could still see you end up next to a wailing infant or a garlic-loving rugby front rower. Or behind an instant recliner. Pack your Zen in your hand luggage.