Travel Insurance is key for any trip, but when the duty of care falls on the company rather than the traveller, it can be even more vital. Travel insurance for your employees can come in different shapes and sizes. It's important to understand the key differences so you can make the best decision for your travellers and your business.  
Travel insurance is essential for business trips
You might imagine that business trips have a lower level of risk than your average leisure trip, and you're probably right. Business travellers are less likely to go hang-gliding or horse-riding, but there are still risks that you'll need to consider. Your travellers won't have the luxury of Medicare or their private health insurance overseas. So, it's imperative that you keep them protected and safe.
International travel insurance
Your business traveller may be just as likely to be hit by a car crossing the street in Sydney CBD, as they are in New York. The major difference is healthcare, and potentially hundreds of thousands of dollars. The USA isn't the only country with expensive healthcare. A one-night stay in a hospital in Monaco is $3,444 per day, compared to one-night in a five-star hotel at $1,060 (ouch!). Luxembourg, Norway, Qatar, and Switzerland made up the remainder of the top 5 most expensive countries for healthcare according to Finder.
MEDICAL CLAIM: A Cover-More Travel Insurance customer on a business trip was in a head on car accident in Yosemite National Park, USA. The customer was hospitalised for internal injuries and a fractured spine requiring surgery. They were in hospital for over 4 weeks before being able to be brought home. The claim cost was approximately $570,000. 
It's not just about the healthcare costs though. Travel insurance can provide cover for events like luggage loss or delay, money, travel documents, kidnap and ransom, loss of income, and more.
CANCELLATION CLAIM: One Cover-More business customer had to cancel their trip due to a Transient Ischaemic Attack (stroke-like attack). The claim cost was approximately $47,000.
LUGGAGE CLAIM: Another business customer was in Germany about to depart home when their bag was lost from their hotel. They attempted to recover the lost luggage, however it couldn't be found. The claim cost was approximately $5,500. 
Domestic travel insurance
While your Australian employees will have the luxury of Medicare when travelling domestically, there are still risks to factor in. Imagine if your traveller is suddenly unable to travel due to an ill family member, or if they lost their luggage and the clothes they need for a business presentation on their trip.
CANCELLATION CLAIM: A Cover-More corporate customer cancelled their trip due to a spontaneous subarachnoid haemorrhage which required hospitalisation and investigation. The claim cost was approximately $20,000.
LUGGAGE CLAIM: A business customer was driving from Brisbane to Adelaide via the Flinders ranges. They were towing a camper trailer carrying their possessions. A truck driver flagged them down to get them to pull over and they noticed flames coming from under the vehicle. The vehicle subsequently caught fire (including the trailer) and they lost everything. The claim cost was approximately $13,500.
General vs Business vs Corporate travel insurance policies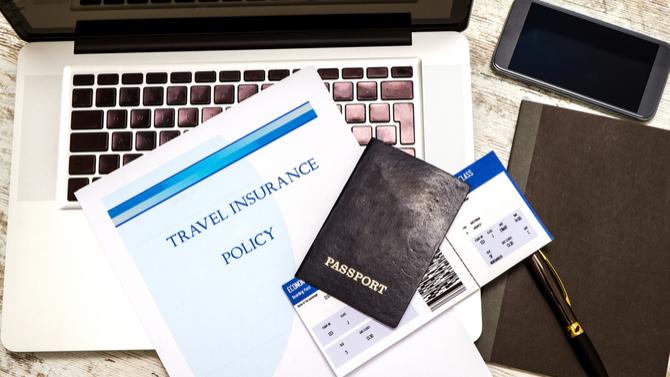 It's no surprise that the travel insurance industry has a lot of options available when it comes to selecting the right plan for your business trip. However, a lot of SMEs don't know that many of them provide options specific for businesses. Here we take a look at the differences between general, business, and corporate travel insurance policies.
General policies
General travel insurance policies (aka the ones you buy for your holiday) will cover a lot more adventure-based activities than any business policy. Which makes sense. You can probably leave the snowboard at home and avoid motorbikes on a business trip (or at least we would hope). A general travel insurance policy is usually purchased as a one-off, unless you're a frequent traveller and purchase an Annual Multi Trip. You also have the option to include more add-ons with a general travel insurance policy to suit the style of trip you're going on.
What general policies don't provide are the more 'business-centric' benefits that help to protect the business itself against potential risks. So, it's worth investigating a business or corporate travel insurance policy.
Business policies
Business travel insurance policies are like Annual Multi Trip policies for individual business travellers. You can even include spouses and minors on your policy. Business policies are great for individuals who travel regularly for business and need an ongoing option to cover them. You do have to apply for a business travel insurance policy per person/family, and you'll also need to renew annually.
Corporate policies
If that's all seeming a little too much, corporate travel insurance policies are designed as more of a 'set and forget' option. By consulting with a travel insurance provider (which can be arranged by your dedicated travel manager) you will find the best solution for your business. Then once you've set up your corporate travel insurance policy, your travellers can come and go as they please without the need to purchase individual policies or a policy for each trip. The business takes out the travel insurance policy on behalf of the employee.
Corporate policies provide greater coverage options compared to a business policy, but can be more expensive. So, make sure you get all the information you need to weigh up the options for your business.
Travel insurance for business – what isn't covered
There are a range of things that travel insurance cannot cover. Some are due to high-risk, and some are due to legal requirements. For example, did you know that by Australian law, travel insurance companies aren't able to provide medical cover for domestic trips, unless you're on a cruise? Here are some important exclusions to keep in mind.
Pregnancy
Travel insurance companies don't cover childbirth or any childbirth-related expenses. Why? Well giving birth overseas can be a costly process. Plus if someone is travelling late in their pregnancy, then there's certainly a higher chance of needing to give birth overseas.
If your business traveller is pregnant, make sure you check your policy for restrictions on the gestational period to see if they're covered on their trip.
Alcohol-related incidents
Even if your business traveller is taking clients out for drinks, they'll still need to be careful. Generally, travel insurance providers won't pay out claims where intoxication was a factor. What does that mean? Well if your employee is intoxicated and decides to jaywalk across the road and ends up being hit by a car, it's likely they won't be covered as their intoxication contributed to a high-risk decision.
Reasonable care
If your traveller hasn't taken reasonable care and was negligent, then any claims directly or indirectly as a result of that behaviour won't be covered. This can include claims for loss, theft or damage to property, or death, illness or bodily injury. What is reasonable care? Here's where it gets a little unclear as it will vary from situation to situation, and from claim to claim. Let's say for example your traveller wanted to go to the bathroom at the airport but didn't want to take their luggage with them. If they left it outside, unattended and out of their line of sight then it would be considered that they didn't take reasonable care. If they're out for lunch and decide to leave their wallet unattended on the table while they ask the waitstaff a question across the room, that's not reasonable care.
Make sure you and your travellers check the General Exclusions list and read the Product Disclosure Statement for your policy. That information could save your business thousands of dollars.
Important information for your travelling employees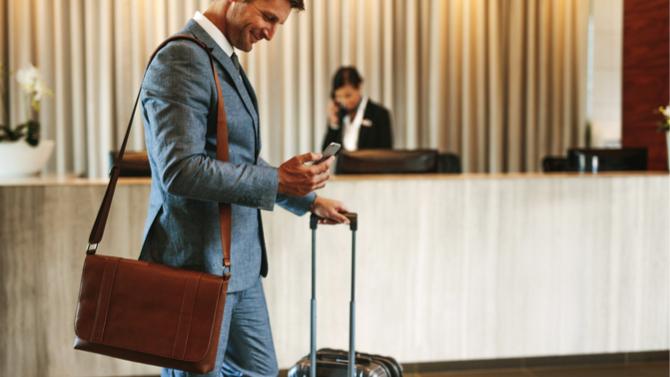 Make sure that your employees have the following information handy when they're travelling
Business or Corporate Insurance Policy number
Access to the 24/7 phone number of your travel insurance provider or Corporate Traveller
An understanding of the company travel policy – do they know what they can/can't do if they expect to be covered?
An understanding of the insurance policy and what to do if something goes wrong
Talk to your Travel Manager about duty of care and travel insurance
Your dedicated Corporate Traveller Travel Manager can help you address your duty of care requirements. Contact them today so they can offer you the best insurance solution for your business.
The health and wellbeing of your employees is paramount, so it's best to Ask The Experts.