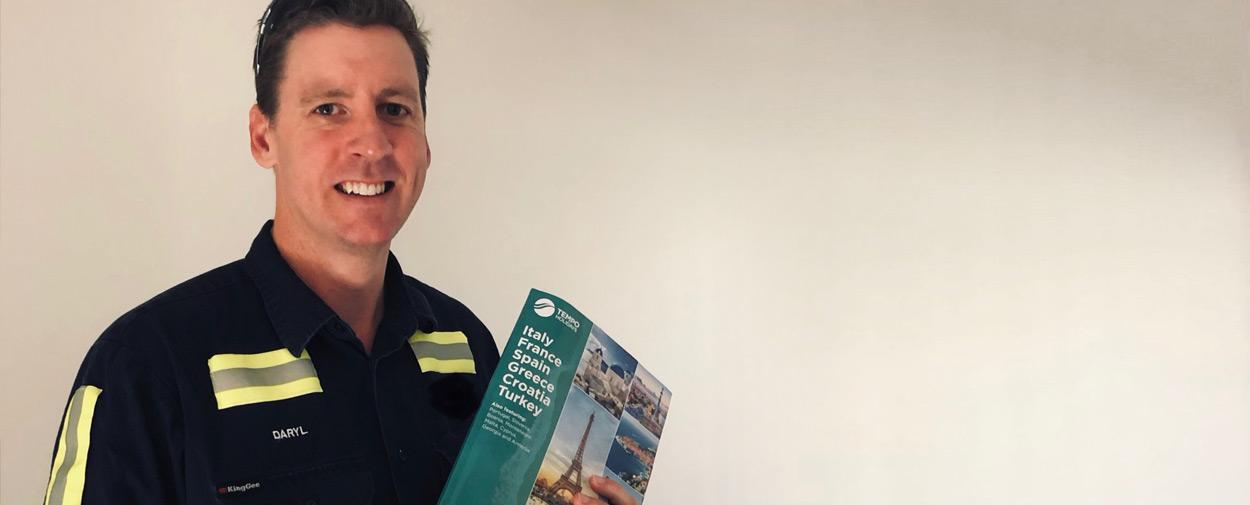 Imagine becoming a millionaire overnight - and the things you could do! The travel, the exotic locations and the luxury hotels. For one Corporate Traveller customer the dream has become a reality –Project Manager Daryl Kidcaff becoming a Virgin Australia Velocity Frequent Flyer points 'millionaire'.
As a fly in fly out (FIFO) worker, Daryl clocks up a fair few frequent flyer points of his own. But winning a million points as part of our recent competition, catapults him into a whole new stratosphere of serious points envy.
A regular on the weekly flight from Brisbane to Emerald (and home again), Daryl can be found working at the Jellinbah Mine in Central Queensland's Bowen Basin from Monday to Friday. It's here at the end of another long day that he heard he had joined the millionaire club. However the celebrations were put on hold until he was back home with his partner the following weekend.
With a spring sojourn to Europe already in the early planning stages for September 2019, Daryl and his partner now plan to travel in style. The month long trip will now be reworked to include places which they thought they might need to bypass or scrimp on. "The FIFO lifestyle can be pretty tough on any relationship, so this trip is all about having some quality time together," said Daryl. "And now we can spoil ourselves a little – because I'm definitely not into roughing it."
While Daryl has travelled extensively throughout the United States and Asia, this will be his first trip to Europe. The couple plan to use the points for flights or a flight upgrade and for some of their accommodation too. During the four week trip they plan to see all the iconic landmarks in cities including Paris, Venice, Rome – while also hiring a car to visit smaller towns to immerse themselves in the culture.
It's an understatement to say Daryl is very grateful that Corporate Traveller Travel Manager, Nikki Plant suggested he enter the competition!