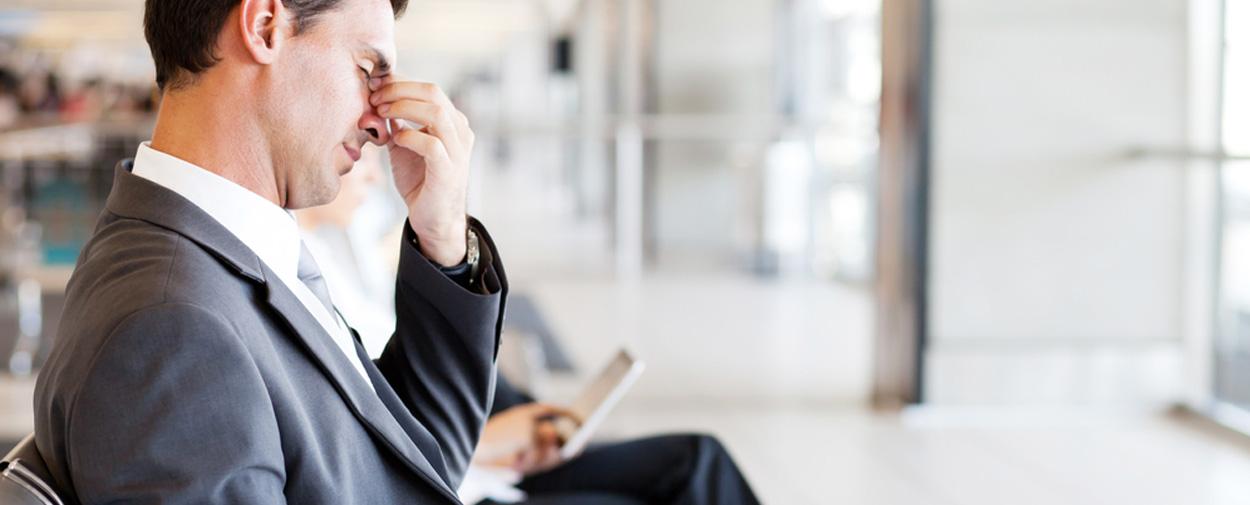 10 ways you can screw up your first business trip
Ah, travelling for work. Taking an all-expense paid trip across the world, living it up in luxury hotels with complimentary room-service, only to head out for a night on the town exploring the best bars your temporary home has on offer. Sounds amazing, right? Well, it's not always that way. Over the years, we have heard plenty of business travel nightmares, and we know there's no such thing as an over-prepared business traveller. So whether you're travelling to Sydney for work, or heading to New York on your first overseas business journey, here's a few work trip anecdotes that didn't go entirely to plan, and how you can learn from them.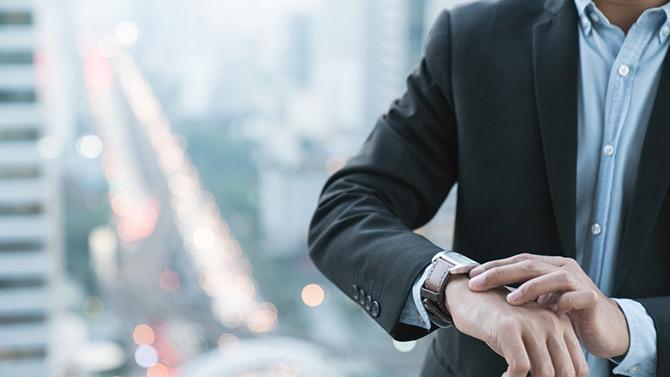 1. Planning your business trip itinerary last minute
We get it. Sometimes you find out about a fantastic opportunity late in the game. An overseas conference you've been invited to, a potential client that you need to win over urgently, a partnership opportunity that's better dealt with in person. But, if you leave confirming meeting details too late, this can lead to a few issues.
Confirm, re-confirm and re-re-confirm with clients
We've seen instances where a traveller's meeting target has mixed up the date (or just forgotten), and are more interested in going back to what they were doing, rather than listening to a pitch you've spent weeks preparing. Or worse - they're off having lunch down the street after double-booking with your competition.
Sounds obvious, but re-confirming dates and times a few days prior can save you time and embarrassment.
Make sure your calendar is up to date...
The client's not always to blame, though. Multiple times, we've seen business travellers fall victim to their busy schedules, getting vital details wrong.
Imagine angrily causing a scene with an air hostess, after she kindly points out you've come in July to a flight you booked for June. Or, rocking up to an empty industry event, realising you're a whole week early (suddenly, it makes sense why your nearby accommodation was so cheap!).Travel mix-ups happen to the best of us. One of the best ways you can avoid these headaches? Working with a dedicated travel manager who can organise every last detail for you.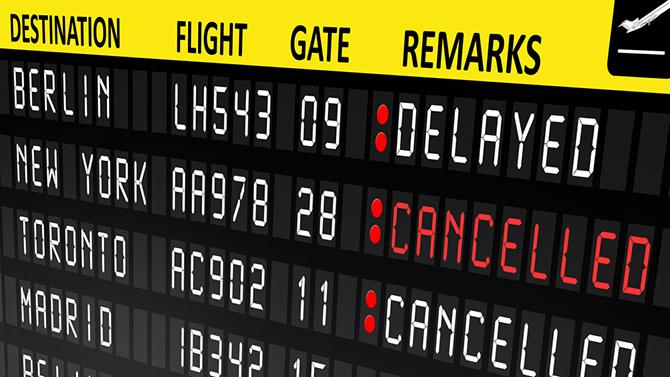 2. Booking the cheapest flights for business travel
You get what you pay for with airlines. Not to scare first-time travellers, but there are a few variables involved with flying. You trust an airline to not:
Lose your luggage
Cancel your flight/s (or at least give you notice when they do)
Delay your flight, causing you to miss further connections
Overbook your aircraft
While no airline is immune, choosing a low-cost carrier is kind of like playing Russian roulette with your business trip.
Picture waking up at 3 am, rushing to the airport for a conference in another Australian city, only to see 'cancelled' next to your flight code. You approach the help desk to see if you can get another flight, but the best they can do is in 5 hours time.
By then, you'll have missed the event you paid to attend, so opt to head to work for an ordinary day. Except, rather than coming back with a wealth of industry knowledge, your only wisdom will be what airline NOT to choose next time.
We recommend customers fly with airlines with more regular services. Choosing an airline like Qantas or Virgin comes with the added benefits of corporate rates like SmartFLY or Qantas Business Rewards" SmartFLY discounts.
3. Not having a packing list for your business luggage
Stick to carry-on where you can
One of the best ways to ensure your luggage arrives with you is to fit everything in your carry-on bag.
Packing might be a tad tricky, and dropping the check-in luggage isn't always avoidable, but it saves the frustration of watching bag after bag come out on the conveyor belt, only to realise yours didn't arrive. This scenario's great when you've booked a meeting straight after your flight.   
Where possible, enjoy the peace of mind and be the first one through customs by taking carry-on luggage.
Carry-On Packing List
As planned as we like to be, packing for a business trip seems to be a last-minute ritual. Running around the house, frantically racking your brain to see if you've remembered everything. It's a nightmare.
To add to matters, if it's your first business trip, there might be a few curve balls that you can only learn from experience.
For instance, you arrive in your destination with your phone on 2%, only to find your Australian charger doesn't fit foreign power outlets. You need to get hold of your client early in the morning, but won't be able to get hold of an adaptor before then. If only you had access to a trusty business travel packing list beforehand!
If you are struggling to fit everything in, another strategy is contacting your hotel to see what amenities are available. Ditching a towel and unnecessary toiletries can make all the difference when you're running low on space. And if they have an iron, you can be a little more liberal with packing clothes for your business carry-on.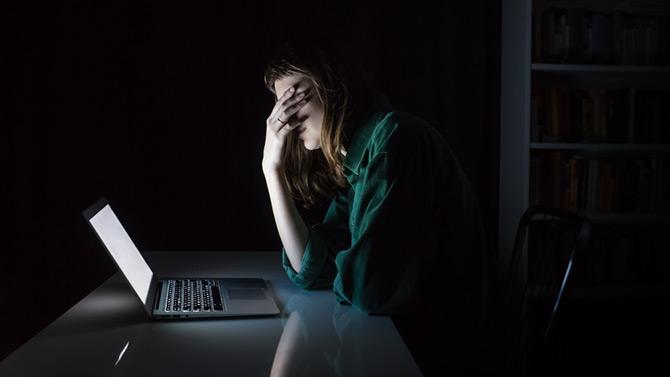 4. Not preparing for jet lag
Preventative measures
If you're jetting off to Perth, or even to Hong Kong or Singapore - you're probably going to be okay. But crossing the Pacific to Los Angeles? That's an entirely different story.
As soon as you get on the plane, set your watch to your destination's local time, and hold off on sleeping until 'the evening'.
Better yet, slowly adjust your sleep pattern before you leave, waking up half an hour earlier (or later depending on where you're going) each day.
Sleeping on the plane
While the above is all good in theory (and yes, sleeping pills and a glass or two of shiraz help), a solid 8-hour slumber's hard to achieve when you're 30,000 feet in the air, dealing with leg cramps and crying babies.
If it's feasible, travelling business class might be worth the extra spend. If a crucial business meeting's awaiting your arrival, you'll appreciate the peace and quiet, and the extra leg room.
As a bonus, you'll enjoy access to airport lounges where you can take the stress out of flying, have a decent meal, and have a proper shower before you fly.
But if business class isn't an option this time, give yourself at least a day to adjust to your new time zone before you schedule any meetings. While time is money, performing at your best is a tad tricky when you walk straight off a 20-hour flight and are falling asleep in front of your client.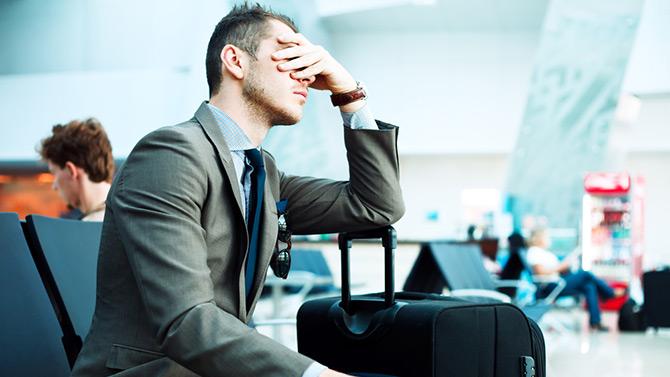 5. Booking red-eye flights without accommodation
Sometimes red-eye flights can be a great option; they're flexible with work hours, they're less crowded, and the boarding times can actually help with jetlag.  
But a common mistake for corporate travellers is not booking the previous nights' accommodation when they get there.
If you land after midnight at your destination, your hotel booking needs to cover the night BEFORE you arrive, not the same day. Otherwise, you'll rock up to your hotel early morning, tired and grumpy, only to find out that you can't check-in for another 12 hours.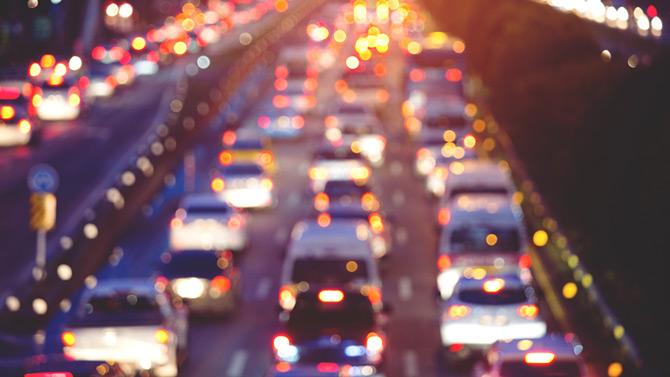 6. Not booking the right hotel for your business trip
Location, location, location
When booking a hotel for business, some travellers argue that waiting until the last minute offers a cheaper rate. While true, this strategy also comes with a lot of risks.
For instance, there's nothing worse than having to travel over an hour to get to a meeting, just because nearby accommodation was unavailable when you booked. Or worse, your only hotel option isn't in a safe neighbourhood, making the suited-up businessman a prime target.
To this point, don't wait until you've arrived to google where your meetings are. Relying on public transport, or assuming traffic is comparable to your hometown can throw you right off schedule.  When it comes to an important business meeting, the 'my bus was late' or 'I couldn't hail a taxi' excuses don't cut it.
When you're on the go, tech is your friend. A mobile app can put a travel manager in the palm of your hand, and having your information such as your itinerary at arm's reach will pay dividends on your business trip.
Those pesky Terms & Conditions
After location, the next thing to check is your hotel's T&Cs. If you're expecting 'FREE WiFI,' it's wise to check it extends to your hotel room and not just the lobby. Better yet, make sure it's fast enough to send an email at the very least.
Another classic T&C mishap is when 'late check-out' refers to a generous 10:30 am - a whole HALF HOUR later than the norm. This one's great when you have hours to kill before your flight, with nowhere to store your luggage or sleep before heading home.
If you're ever unsure about booking hotels for business trips, get in touch with your dedicated travel manager, who will talk you through our SmartSTAY options.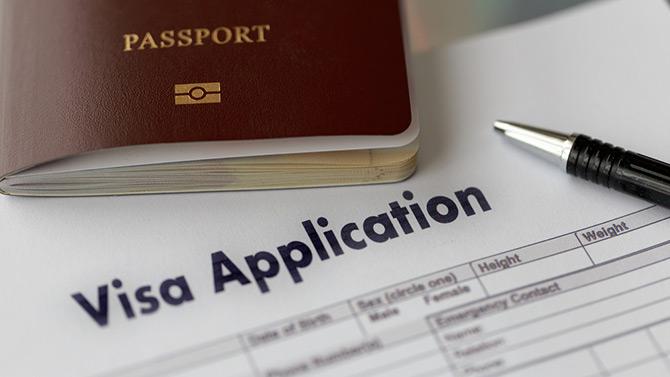 7. Assuming you don't need a business visa for travel
If you've done a lot of travel, you'll know that some countries require no more than a flash of your Australian passport...as a tourist at least.
While it's usually a simple process, obtaining a business visa for your trip can be a little more involving than your average holiday (for both you and your wallet).
Some countries require a formal invitation from the business you'll be dealing with in your target country. Other times, the purpose of your trip will suit the 'tourist' category. Either way, it's best to know these things before you reach your departure gate and are denied entry.

To check if you need a business visa for an upcoming work trip, check CIBT Visas for a comprehensive list of requirements. Alternatively, ask your travel manager who will happily guide you in the right direction.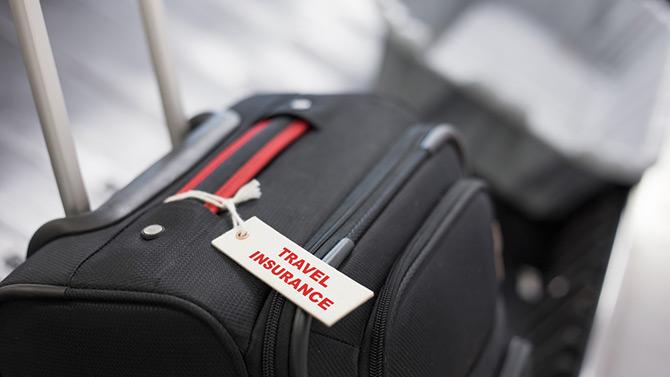 8. Not having business travel insurance
If you're asking yourself 'do I need business travel insurance?', then we're glad you're here.
Whether you're travelling for business or leisure, overseas or interstate, by plane or by car - you NEED travel insurance. Here's a few reasons why:
Cancelled flights
Missed connections
Missing luggage
You lose your passport
Stolen phones, laptops and other belongings (which you're a lot more prone to in an unfamiliar city)
You fall sick or sustain an injury
Natural disasters
The list goes on. Before you leave, it's always best to check out smarttraveller and familiarise yourself with your destination's customs and laws.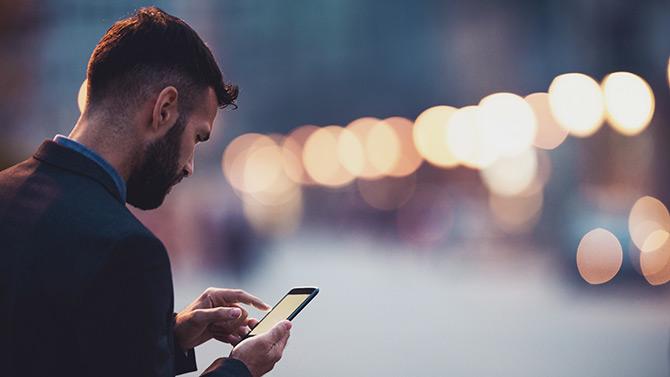 9. Not checking your business phone plan before you leave
Surviving on dodgy, infrequent WiFi is more than possible on a holiday. On the contrary, the lack of screen time becomes refreshing after a while.
This technology-free utopia is not an option for business travellers. From contacting colleagues back home to missing last minute meeting changes abroad, having an up to date business phone plan can make or break your trip.
That said, not being aware of your phone provider's data and usage charges can be a sure-fire way to end up with an astronomical phone bill. From experience, your boss might not be too happy expensing that one on the company's account.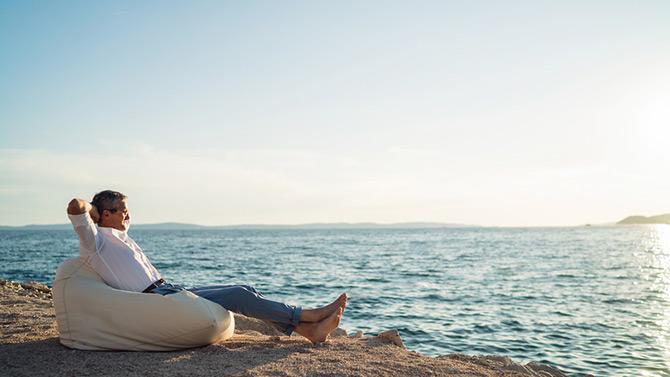 10. Forgetting to leave leisure time until the end of your business trip
No matter how well-intentioned, a lot of business travellers jeopardise their trip before they arrive.
It makes sense in a way - you have a work trip to London, so why not take annual leave a week prior and lay on the beaches of Portugal? Well, based on experience, you become way too relaxed.
Remember all those nights spent preparing before you left? You won't when you arrive at your meeting, and details from your carefully curated business plan are replaced with a peeling nose and rosy face from your pre-work vacation.
In this instance, it's not the intention that our humble business traveller got wrong. But the timing.
Corporate Traveller loves to hear your travel stories just as much as your business success. We recommend spending a day or two AFTER your business trip to explore. Not only will your work trip transcend the walls of your hotel room, but you'll have a lot easier time separating business with pleasure, making you more focused to achieve the task at hand.
Preparing for an upcoming business trip? We can help.
If you need assistance, get in touch with our team of experts.