The results from our annual research are in… Last minute bookings and quick fix solutions to business travel needs can be expensive.
It's no secret airlines love business travellers because they usually end up paying significantly more on last minute fares. 
Each year, we use consolidated data to compare airfare prices from the day prior to travel to 21 days or more in advance.
We found passengers who booked one day prior to departure were subject to significantly higher airfares across three domestic carriers:
Airline A charged an average of 19% more
Airline B charged an average of 42% more
Airline C charged an average of 35% more
The potential impact of last minute booking on your overall travel budget may surprise. Last minute airfares can cost up to 42% more than they would have cost via advance purchase. This means if your company is spending $100,000 on airfares a year, you could be saving up to $20,000 annually just by halving the number of last minute bookings.
The amount also varies across the three domestic carriers. This chart illustrates how a domestic airfare can vary for a typical 0600-0800 departure on a business day.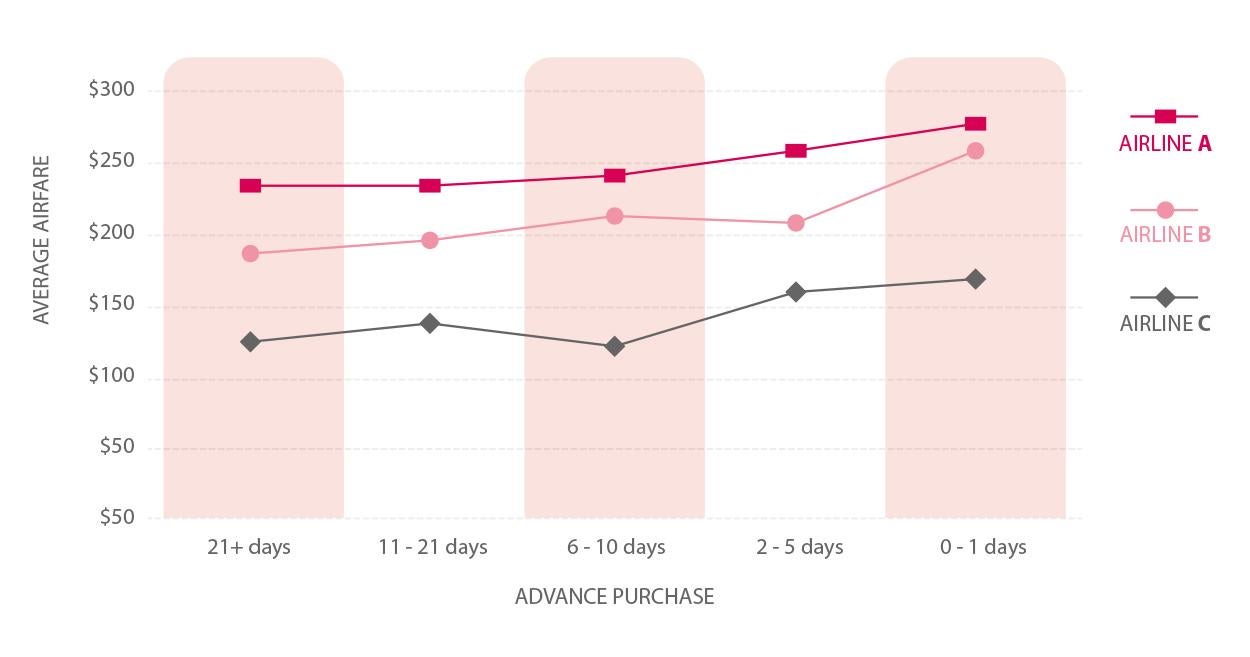 We've found airlines release and advertise their lowest airfares more than 21 days out from departure. Ticket prices also increase more rapidly during peak periods, which is when high-frequency travellers are most likely to fly. 
Careful analysis of your travel patterns should help you identify where you can take advantage of considerable savings. Better airfare purchasing strategies and  selection of suppliers can also help alleviate the cost of last-minute booking.
Some business trips can only ever be booked at short notice but given the financial cost of reactive booking, isn't it worth looking at taking a more strategic approach for your company's travel?
About the author - Andrew Kemp is Corporate Traveller's National Operations Leader.  He is a CPA and former financial controller.