Planning a getaway sometime soon? Imagine if someone else paid for your flights. Sound too good to be true? Well, that's where 'bleisure' comes in. Imagine a side trip to the cultural delights of Kyoto if you're heading to Tokyo for work. Or spending a few days after a conference sightseeing with an old friend and expat in London.
Did you know that globally over two-thirds of business travellers take at least one bleisure trip per year? Australians and Kiwis are leading the charge globally with 88 percent saying their employer allowed them to take bleisure trips.
Read our helpful guide below for everything you need to know about bleisure travel.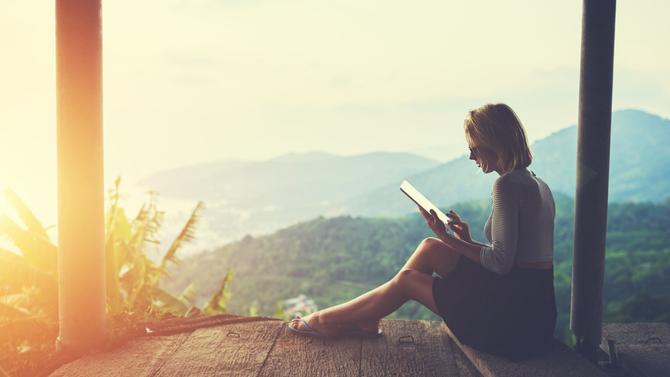 What is bleisure
Bleisure refers to combining business travel with leisure time. It can also be referred to as "bizcation" but bleisure is the preferred term. The boundaries between work and personal time are disappearing, and bleisure travel seems like the perfect blend of those two.
Bleisure trends
Recent studies of business travellers had some interesting findings on bleisure travel and the bleisure traveller.
Did you know?!
Female business travellers are more likely to take bleisure trips at 8.5% for women vs 6.8% for men.
Younger travellers are more likely to take bleisure trips. Those aged 20 to 25, the rate was close to 15%.
The greater the distance for travel, the greater the likelihood of bleisure travel. Intercontinental trips rates for bleisure travel were three times higher than domestic trips.
Millennials preferred bleisure trips that allowed for sightseeing and exploration.
Older travellers preferred using the time to visit friends and family.

Bleisure travel isn't going anywhere anytime soon, so make sure your company is prepared for all the questions your employees may have about bleisure travel.
Organising your bleisure travel
Book your meetings near a weekend
There are two ways to go about bleisure travel. Either take annual leave for your leisure days OR you can utilise the weekends. Where possible, organise your business trip on either side of the weekend so you can utilise Saturday and Sunday for leisure. Save your annual leave for later.
Accommodation
When booking your accommodation for extra nights, your Corporate Traveller account manager can factor this into the corporate booking, so you don't have to switch hotels or move too far for the leisure part. The employee will need to pay for the leisure time.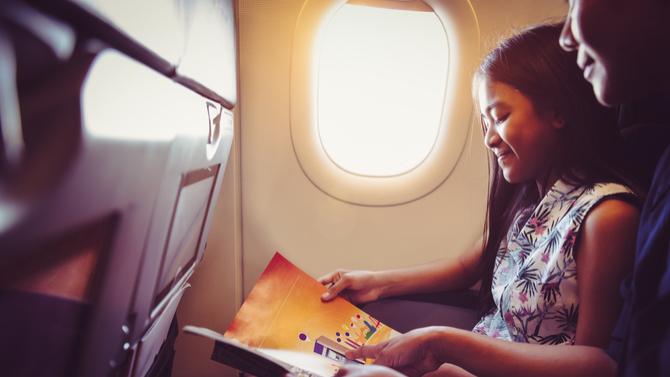 Who pays for what
Don't expect your employer to be going Dutch for your bleisure trip. Usually, they'll pay for anything associated with the business component of your trip, but as soon as you hit leisure time you're on your own.
Flights
Your company will definitely need to get you to the destination you're working in so they will book your flights to and from the destination. If you're hoping to travel to another destination on the way home, you'll likely have to foot that bill. In some cases, you may need to chip-in for the flights if you're looking at coming back at a busier time than if you headed home immediately. Consult your travel policy for details.
Travel insurance
This depends on your employer's business travel insurance plan. In some cases, employees may need to take out a separate travel insurance policy for the leisure portion of their trip.
Domestic Travel Insurance – If you are an Australian travelling domestically you can't be covered for medical expenses within Australia by any travel insurance policy. So, you won't need to take out a separate policy for medical unless you're travelling on a cruise ship. Any loss or damage to work property should still be covered by your work's insurance policy (providing you've taken reasonable care).
International Travel Insurance – If you are an Australian travelling abroad and your business policy doesn't cover leisure components of a business trip, you may want to either take out a separate insurance policy for the leisure time.
Either way, it's best to check with your HR department on your travel insurance policy and what it covers. Don't have a business travel insurance policy? Our team of experts are happy to help, get in touch today!
Accommodation & Food
Whether you receive a travel allowance in your pay or you have a company credit card – your employer won't pay for any components of your trip that are for private purposes. According to the Australian Tax Office, you can only claim meals, accommodation, and incidentals if you're staying overnight for work. Make sure you know your expenditure limits and eligibility before you splash out on the lobster for dinner.
Injuries & WorkCover
This one is a tricky area! The general rule is that 'work' has to be a major factor contributing to the injury. If you're on a work trip for a business meeting, but then decide to go hang-gliding in your spare time there's a good chance that you won't be covered for associated injuries.
If the 'leisure' is part of work, e.g. you're at an overseas conference and have a team building activity where you ride camels, what happens if you fall off a camel? It would need to be determined whether you were encouraged to take part in the activity by your employer, or obligated. As we said, it's a tricky area so it might be best to just avoid high-risk activity (sorry camels).
If you're overseas your travel insurance should cover medical expenses, providing you have the right cover and take reasonable care. If you're in Australia, you'll need to rely on Medicare or your private health insurance.
Bringing Extras
Want to bring a partner along to your business trip? You'll need to pay for additional costs associated with their stay. That will include flights, meals, and (depending on how many people are joining you) you may need to pay more for accommodation. It's best to check with your HR department or travel policy to check the protocol for partners joining business trips.
Benefits for Employers
A number of business travellers choose to forgo leisure diversion on their business trips. Why? A lot comes down to how it may be perceived by their employer.
But often for the employer, this is a huge advantage. With fewer days off from work for travel to and from a location, the employer will pay less for annual leave. And if the employee can utilise weekends for their leisure travel, then they don't even need to pay for time off at all. Millennials are most likely to extend a business trip for bleisure and see this as a major work perk.
Bleisure travel helps you to give your employees a holiday at a lower cost to them, and a smaller impact on annual leave for employers.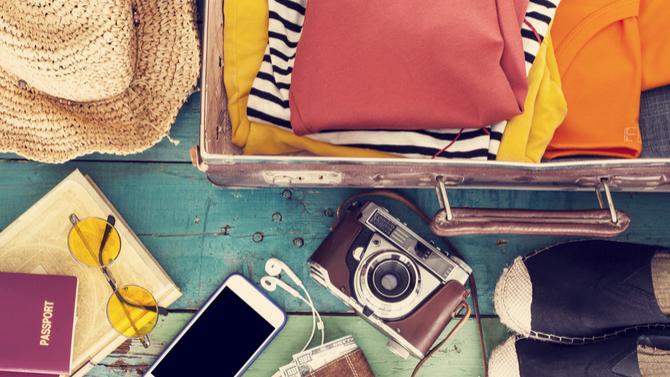 What to pack for a Bleisure trip
First up, you need to consider a few factors when packing for your bleisure trip.
Weather/Time of year
Activities planned
Suitcase space
If you're travelling for business it's likely that you'll have a suit or business attire to pack, but you want to make sure it isn't taking up too much room. If you can, try and bring a suit jacket or blazer that you can wear a few times with different pants or skirts.
We'd suggest leaving the skis at home and hire any bulky items that you'll find difficult to bring with you. Save as much space in that suitcase as possible.
If you're a master luggage packer and feel like living life on the edge, try sticking to carry-on only. You won't have to wait at the baggage claim and will whisk through the airport quicker. One potential downside is that security may pay you some extra attention, particularly if you're travelling international with carry-on only.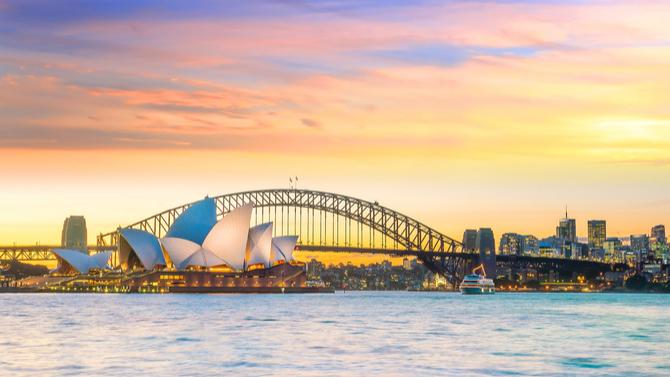 Top destinations for Bleisure
Looking for inspiration? Here are our top five destinations for Australians on business trips. Maximise your free flights and visit these iconic locations.
Domestic – Sydney
Sydney is Australia's top destination for business travel, so it makes sense that it's on our list of bleisure locations. With so many people travelling through Sydney Domestic Airport (over 780,000 per month) it must be popular for a reason. If you're staying in the Sydney CBD, then there are a few must-visit places for you to add to your leisure time.
Sydney Harbour (Bridge and Opera House)
It's difficult to avoid the Sydney Harbour Bridge and Opera House if you're heading to Sydney CBD anyway. But make sure you take the time to walk around Sydney Harbour, catch a ferry, or check out the Opera House. If you're feeling adventurous you can sign up for a bridge climb too!
Bondi Beach
If you have some time to jump on a bus or train and head to Bondi Beach, it will be worth the trip. What could be better than hanging out at one of the most iconic beaches in Australia? Make sure you pack your swimmers and some sunscreen!
Luna Park
Up for an adventure? Head to Luna Park for a day of rides, food, entertainment, and fun. Make sure you get a shot at the front of the entrance for your Instagram. You haven't had fun in Sydney until you've visited Luna Park. The kids shouldn't have all the fun!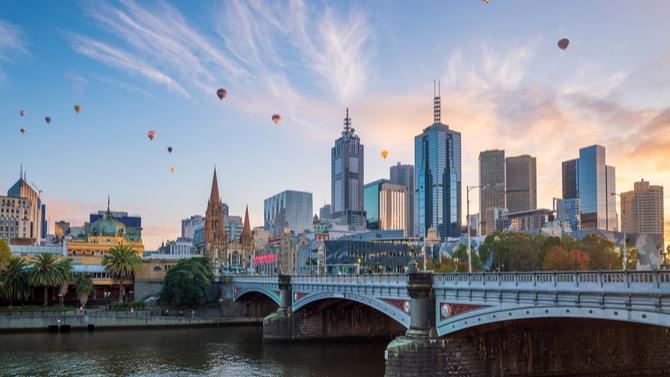 Domestic – Melbourne
Melbourne is Australia's cultural capital with an iconic blend of food, people, arts, music, and of course – coffee. If you're lucky enough to have a few free days in Melbourne here's what we suggest.
Federation Square
At the heart of Melbourne is the unique cultural precinct, Federation Square. From cultural events to iconic food, the Australia Centre for the Moving Image, or the Koorie Heritage Trust. There's a lot to see, do, and learn in this beautiful part of Melbourne.
Royal Botanical Gardens Victoria
If you're looking for some zen down-time, then the Royal Botanical Gardens might just be the ticket. You could spend hours walking through the tranquil greens, or stop to feed the swans, ducks, or turtles in the ponds.
Queen Victoria Market
Looking for great food? The Queen Victoria Market is an absolute must-eat. With fresh Australian produce from local areas, there really is no end the deliciousness of this place. Grab some smoked cheddar, olives, cured meats, and a bottle of red to relax in your hotel room for a quiet night in.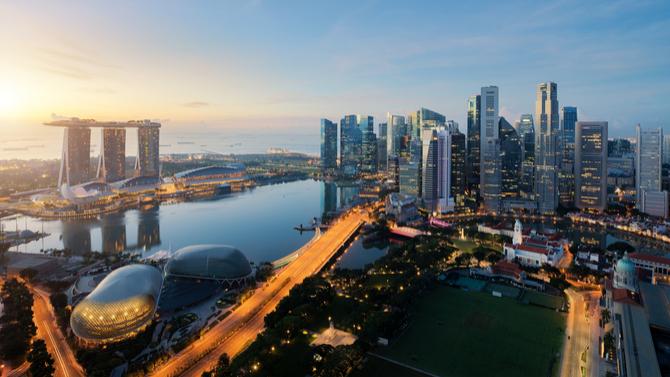 International – Singapore
The travel hub of the world, many international travellers from Australia have stopped over in Singapore. Instead of hanging out at the airport, next time extend your trip and spend a few days in this beautiful country.
Gardens by the Bay
A colourful park in the bay area of Singapore and marvelled for its architecture. You need to see the famous supertree structures if you're heading to Singapore. A fun destination for all ages and for anyone who appreciates futuristic architectural beauty.
Universal Studios Singapore
The first amusement park of its kind to open in Southeast Asia, Universal Studios Singapore is a must. With more than 20 attractions and themed zones, whether you have kids or are just a big kid, you'll have a ball.
Singapore Flyer
See the city sights from the sky with the giant Ferris wheel the Singapore Flyer. It's built over a three-story terminal building and it the world's largest observation wheel. See Singapore River, Marina Bay, Empress Place and more from atop Singapore.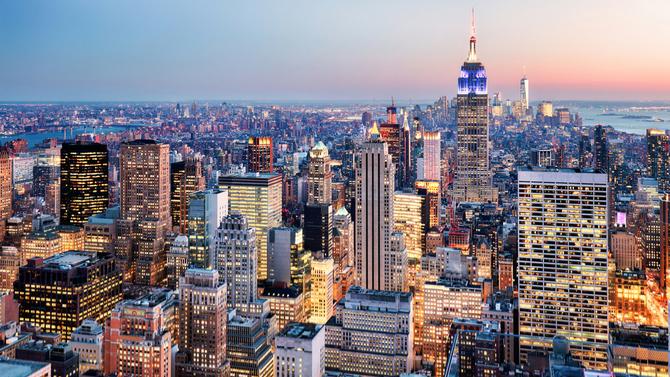 International – New York
The land of the free and the home of the brave. You're in the city that never sleeps. Maximise your tourist time and visit some of New York's wonders on your bleisure trip.
Times Square
Times Square is better at night time, but if you're looking for a quiet time to visit try 8am in the morning. Everyone in New York seems to start later and finish later so you'll find it's nice and quiet. Be prepared for a sensory overload of flashing lights and advertisements, but definitely still one to add to the list.
Statue of Liberty
Originally a gift from France as a symbol of freedom, the Statue of Liberty is located on Liberty Island in New York. You'll need to catch a ferry to visit Lady Liberty and be prepared for waiting in line. It will all be worth it to visit this wonder. You can either purchase tickets for access to the grounds or to both grounds and Pedestal (inside the monument).
Central Park
This is no small park. You've probably seen Central Park in many US movies, but have you ever really considered the size of it? It covers 3.5 square miles and stretches across 843 acres of land. It's almost six times larger than the country of Monaco. It was designed by two architects after they won a design competition in 1858. There are so many sections to visit, so wear your comfortable walking shoes.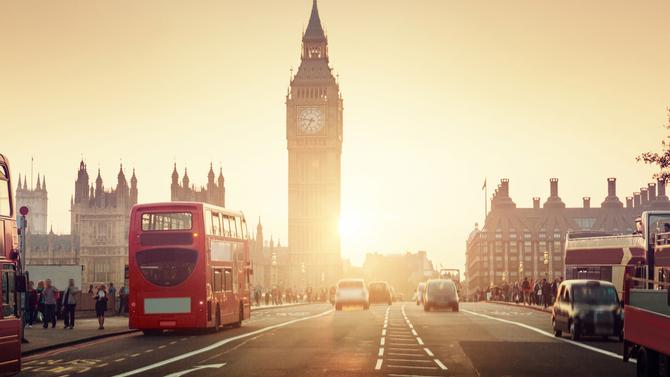 International – London
Well, you're already half a world away, you might as well make the most of your trip to London. While there's a lot to see in this great city, we've narrowed down the list to a few must-see places.
Tower of London
From royal residence to zoo to prison, the Tower of London has seen a lot of action over the centuries. Now a historical site, you can visit the Tower of London for tours, food, shopping, and visit the crown jewels. It's right next to the Tower Bridge, so you can kill two birds with one stone.
London Eye
Fancy a view? The London Eye (aka the giant Ferris wheel) is on the South Bank of the River Thames. It offers the highest viewing point of London, so make sure you pay it a visit. Big Ben and Westminster Abbey are just on the other side of the river so you'll have great views.
Buckingham Palace and Changing of the Guard
Feeling royal? Pop by Buckingham Palace to see where the Queen spends her time. You can book a tour to see the State Rooms which are open to visitors, but they're only available at set times of the year. You can watch the changing of the guard at 11:00am Monday to Saturday and 10:00am on Sundays. The ceremony usually lasts about 30 minutes. Otherwise, you can wait patiently outside the gates of Buckingham Palace and hope that Lizzy takes a trip that day.
Creating a Company Bleisure Policy
Every company with travelling employees should have a travel policy. Bleisure is one of the latest trends to start being included in that policy. Here are the top 6 things to consider when you're putting your bleisure travel policy together.
Bleisure or not to bleisure – do you want to encourage or discourage bleisure travel?
Eligibility – who will be able to access bleisure travel? Is it only available to senior staff?
Itinerary for bleisure – do you need to know what your employees are up to and when?
Payment – who will pay for what in the trip? Set clear guidelines for what the employer vs employee will pay for. Consider if or how this will change if a client is paying for the trip.
Cutover points – Outline at what points the business travel ends and the leisure time starts.
Approval process – Do managers need to sign off on bleisure request in the expense approval process?
Bleisure travel is set to rise over the next few years as more companies offer this benefit to employees. If you need help setting up your Travel Policy to include bleisure, talk to our team of experts today. 
Whether it's a short adventure trip, or a few days off to visit family, bleisure travel is a great way to maximise your annual leave and save on travel costs for vacations. Next time you're heading off for business travel have a look at the local sights or nearby cities and see how you can maximise your holidays on the company dime.