Congratulations! You have an air travel program already in place, so you're ahead of the game. You're saving money, your traveller safety is improved, you're centralising your data, you've got a dedicated Travel Manager or team working for you and your reporting is ticking along seamlessly.
But why stop there?
Saving money is high on every SMEs wish list, and it's an area in which good results can be achieved quickly and easily. Like you, we're always looking for ways to cut your travel costs, and when it comes to air travel programs, there's a few tips and tricks that we think you'd like to hear about.
John Baty, Flight Centre's Corporate Air Product Leader, knows pretty much everything there is to know about air travel, so we asked him to give us his Top 5 expert tips on how to get the most bang for your buck on your air travel.
John's Expert Tips
Improving your air travel program can be achieved a number of ways, ranging from simple easy wins to more complex methods. The method you choose is based on what you have in place currently, and the extent of the outcome you'd like to achieve.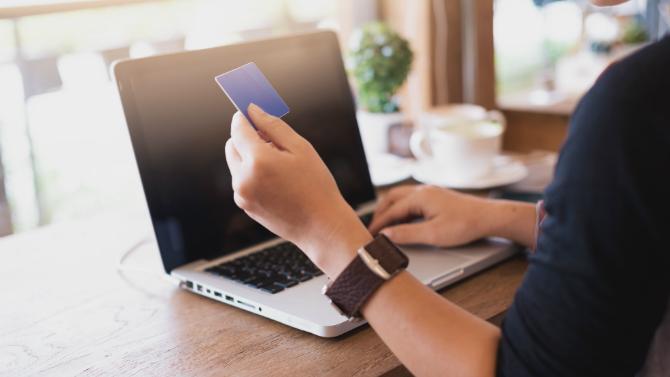 Lowest Logical Fare
This concept can have multiple meanings, depending on the business. What might be deemed logical for one company, may not for another. We see lowest logical fare starting to replace the best fare of day (BFOD) policies within some companies and in certain circumstances.
What is important with the concept of lowest logical fare is to have very clear guidelines of what is logical for your company, and much of this comes down to value, rather than price. For example, best fare of the day may direct you to book a fare without baggage, or at a time that doesn't suit your requirements.
I would recommend setting simple yet clear guidelines that identify to travellers/travel bookers what is permitted within lowest logical fare. Things to consider would be valid departure time variations, preferred airline/s, and fare inclusions such as baggage.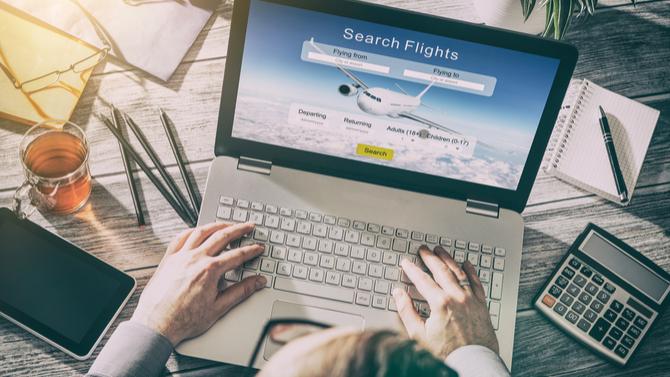 Buying Behaviour
Do you know your companies' average advance purchase on both domestic and international fares?
If you would like a simple and easy win to save money, working to lower your average advance purchase price would be my suggestion.
Generally speaking, the further in advance you purchase your ticket, the cheaper it will be, and this is the case with both domestic and international fares.
Fares both domestically and internationally are based on availability. That is, the more seats that are sold, means the price for the remaining seats is higher. If you are booking domestic tickets 2-3 days before departure, you would generally be paying more due to less availability on these flights rather than booking, say 10 days or more before departure. Peak times and holidays/major events can affect that timing and the availability on the flights.
Many international fares can have advance purchase pricing, especially with business class, where you must purchase the fare a set number of days before departure and as you get closer to the departure date the fares increase, even for the same seat. I recommend planning and booking your travel further in advance to save money.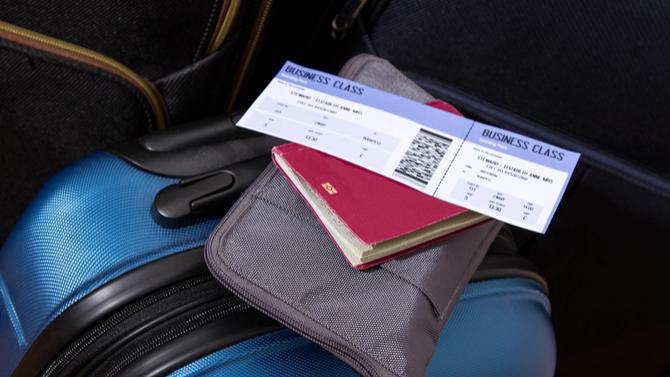 Different ticket types to purchase
Domestic and international airlines have different fare types in each cabin, depending on the flexibility required by the traveller or availability that remains on the flight.
For example, most airlines will have a restricted type fare that can have higher amendment fees, may be non-refundable and you receive less status credits/points if you are a frequent flyer.
Most airlines also offer flexible fares with no amendment fees if the same fare is available, refundability and better frequent flyer status credit/points.
When each fare type is available for purchase, there are a couple of things to consider when deciding which one to choose. Is it likely that your traveller will need to amend their departure date or time? If not, aim for the more restrictive and if later on by chance they need to change (this will change if you need a fare flexible to change on day of departure in most cases), you're still able to amend and you're more likely to keep the costs down.
On the other hand, for those travellers that tend to require several changes (including on the day of departure) a flexible fare could be more beneficial and often end up costing less, depending on the number of changes made. If it's only likely they'll need to change the return flight, remember you can purchase a restrictive fare outbound and a flexible on the way back. International fares may have restrictive fare rules applicable for the whole itinerary, so be sure to ask your Travel Manager so you're not stuck with a substantial change fee when you're changing your return sectors.
Airline SME Programs and Company Private Deals
Airline programs can offer benefits for companies with relatively small spend (Qantas Business Rewards starts from your $1 spent), right up to company specific deals for the mid and large market accounts.
The two major SME airline programs our customers are members of are our exclusive SmartFLY program which gives you fantastic rebates on your airfare spend with Virgin Australia, and Qantas Business Rewards which is a comprehensive program spanning more than just your travel spend. Both programs target companies who spend up to $300k per annum (base fare – taxes excluded).
SmartFLY offers a point of sale discount on almost all domestic fare types and an annual rebate for your company to spend back on future travel. The rebate amount increases as your overall spend on Virgin Australia increases within that year – the more you spend, the more you save.
There are other related benefits like options of two Velocity (Virgin Australia's Frequent Flyer Program) pilot gold status memberships that allow you to trial and achieve the respective requirements to maintain gold status for a further 12 months, as well as discounted Virgin Australia lounge membership.
Qantas Business Rewards is an awesome program that acts much alike a frequent flyer for your company. While the individual traveller earns their regular Qantas Frequent flyer points, the company earns a certain percentage of points, based on the 3 levels within the program. As you earn more points from flying, your company advances a level where the benefits also increase.
Qantas Business Rewards customers receive a point of sale discount on flexible fares. It also offers members the chance to earn rewards with numerous other partners from all kinds of companies outside of air travel, making it a great way to maximise the earn for the company. Many of these partners cover company expenses that you would already have, so why not get rewarded with that cost to your business.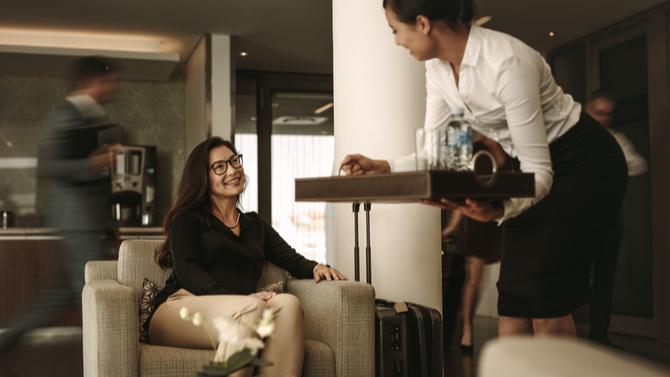 How To Get The Most Out Of Rewards Programs
The main thing I would suggest when looking at rewards programs is while you could be members of both, try and consolidate where possible to one of the other as your benefits increase, and this will save your company more money.
Once you have a substantial international spend (from circa $60k - $100k per annum depending the airline, on the base fare – taxes excluded), if you are able to consolidate to one carrier, you may be eligible to have a company private deal which generally offer greater point of sale discounts on your spend, and often this is coupled with value adds like frequent flyer status accelerations.
For Qantas and Virgin Australia, company private deals start from $300k per annum (base fare – taxes excluded) and that can incorporate domestic and international spend.
Get An Expert On Board
If you're unsure of your options or confused by how to get the best from what you're currently spending, speak to your Account Manager at Corporate Traveller and they will be able to simplify and present a range of options, based on what you'd like to achieve with your air travel program.