Have you ever wondered how you would cope with Hotel Quarantine? It's not something Flight Centre Travel Group's Sales and Customer Experience Manager Deena Shanahan had thought of until she and her family were facing that exact scenario when moving interstate in August this year.
Despite a few initial worries, thanks to her thorough research and some very crafty packing, Deena and her family survived with smiles, and their sanity intact. To help others who are contemplating the 14-day quarantine, Deena's created a handy list to help you survive the two weeks in as much comfort as possible!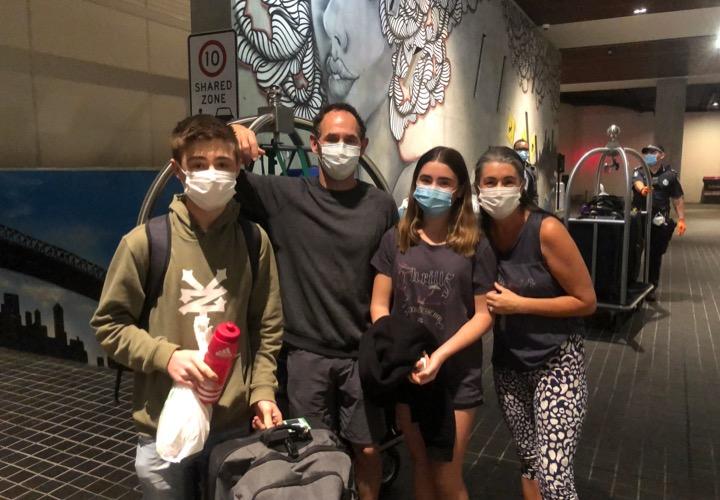 How we ended up in Quarantine...
This year has proved that well-constructed plans can change from one hour to the next and that's exactly what happened to my families' plans when we brought a house interstate during the early months of COVID-19.
Our well thought out idea of driving from Victoria to Queensland with our two teenagers and a dog changed rather quickly when the Queensland Border hard closure meant no more border traffic via road, unless via exemption (which were impossible to get).
So, within seven days our family home was packed up and removalist booked, air arrival border permit approved, flights and our dog's plane tickets booked and car freight organised to Brisbane - two weeks of hotel quarantine became our destiny!
I had read up a lot on the 14-day hotel quarantine program (Hot tip: Google and Facebook groups really are a plethora of information) and I was quite anxious - who wouldn't be knowing they were about to spend two weeks in a hotel room, without a room key and with two teenagers!.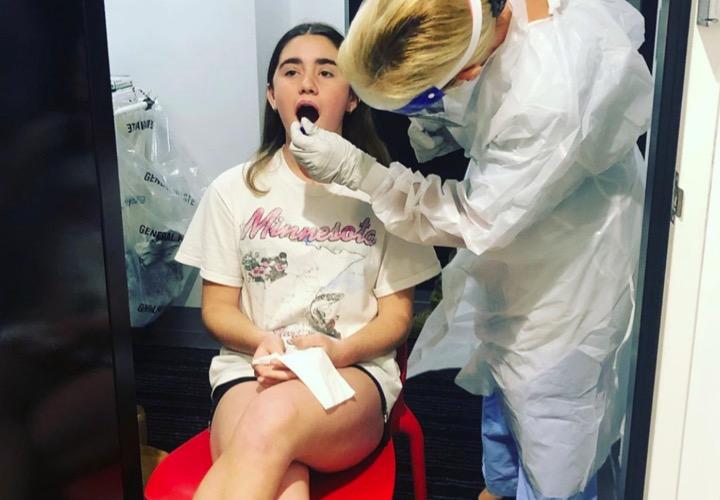 The Flight
Our flight from Melbourne to Brisbane was COVID-Safe with face masks worn and lots of social distancing where possible.  On arrival at Brisbane airport, we were met by Police and the Army,  and once arrival documents were checked and approved all our flight was placed on the same bus and had the same hotel name written on our arrival papers.
Check-In
Check-in at the hotel was via the side entrance and we were whisked up to our rooms very efficiently by Police.  We were fortunate to be allocated two interconnecting rooms for our quarantine and this really made the experience so much more bearable!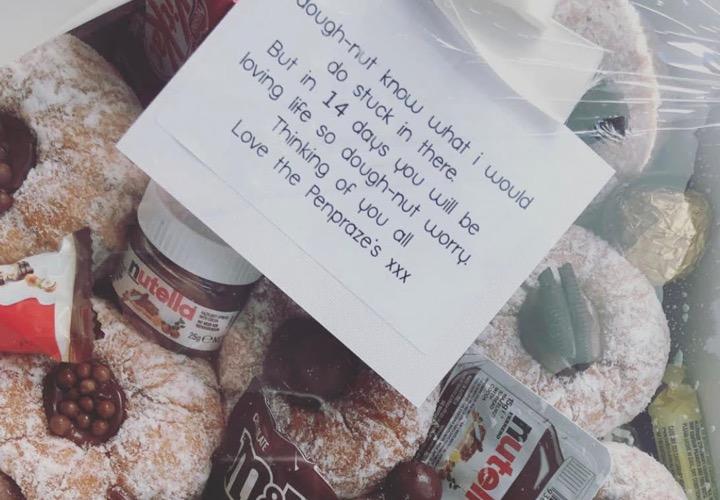 Top Tips
Here are my tips if you or your family are heading into the mandatory quarantine program:
Be positive from the start, having the right mindset from the get-go really does make a difference.
Have Netflix, Stan or other streaming services downloaded and ready to go.
Set up Woolworths, Coles or Uber Eats accounts to supplement the food you are given.
Order in wine, beer etc but note that it may be split up and delivered to your room over a few days.
Friends and family can drop off care packages for you at reception.
Pack well before you arrive, not just clothes but almost everything bar the kitchen sink! Once you are in your room no hotel staff come into it for 14 days.  I packed:

Melamine plates, bowls and proper utensils so we didn't eat out of plastic containers and with plastic cutlery for our meals.
Cleaning equipment - Spray and Wipe, rubber gloves, cleaning cloths,tea towels, dishwashing liquid and laundry powder to hand wash our clothes.
A small portable clothes hanging rack.
A smoothie blender so we could make fresh smoothies.
HDMI cable for projecting our laptops onto the room TV for movies (free Wi-Fi was provided).
Cutting board and a sharp knife.
Cards, Uno, Jigsaw puzzles, balloons for balloon tennis, ping pong bats and balls and other small games to keep us and our teenagers occupied.
Garbage bags:  the amount of plastic wastage is staggering as three meals and plastic water bottles are provided (non-negotiable) each day and left outside the door to collect. 
Masks as they need to be worn at all times from the airport and in any outside time (if allowed).
Small exercise equipment like resistance bands, small hand weights, skipping rope etc – and use them daily to get the feel-good endorphins kicking in.
Essential oils for keeping the room smelling fresh and eliminating the food smells as many hotel rooms don't have opening windows.
Bath bombs in case your room has a bath (sadly ours didn't).
If you have luggage limitations most things can be delivered from Woolworths, Kmart etc on arrival.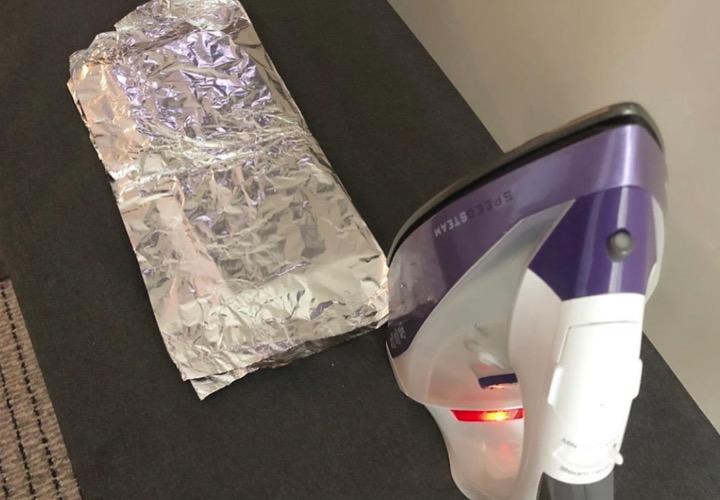 Get Cooking!
We were booked into a small hotel room, while some others are fortunate to be allocated an apartment with cooking facilities. There is no rhyme nor reason to this, it's really a case of "you get what you get and don't get upset!". 
I became a whiz at preparing food with next to no cooking facilities. While food was delivered daily we supplemented it with supplies from Woolworths that we kept cold in our bar fridge.   I was known to boil eggs in the kettle, iron bread on the ironing board with aluminium foil, and I think I can nearly cook a three-course meal on the humble toastie maker!  Hotel Quarantine sure gets the creative juices flowing.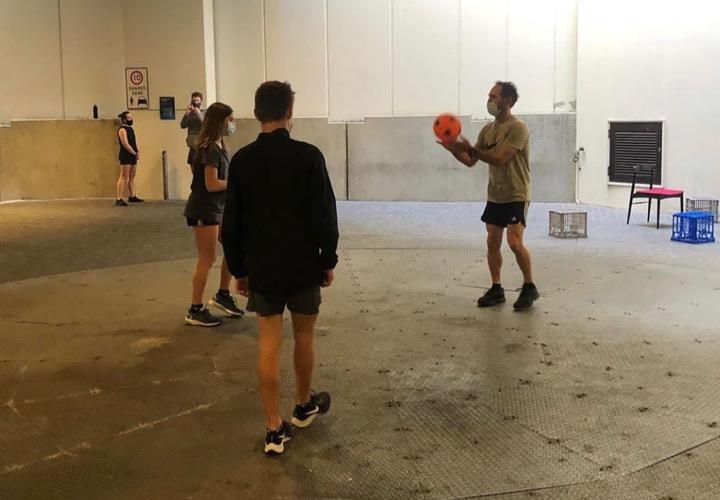 Outside Time - Make the Most of It
My biggest fear going into quarantine was not being allowed out of our room for 14days with no fresh air.  While we didn't have opening windows or a balcony, we were very fortunate to each day receive 30-50 minutes outside in the small enclosed underground carpark, and we made the most of it!  We still ran or walked at least 8kms every day.
Kindness Goes a Long Way
My biggest tip of all, please be kind to the hotel staff, Police and other services looking after you.  We all want the same thing, to remain healthy and limit the spread of COVID-19!