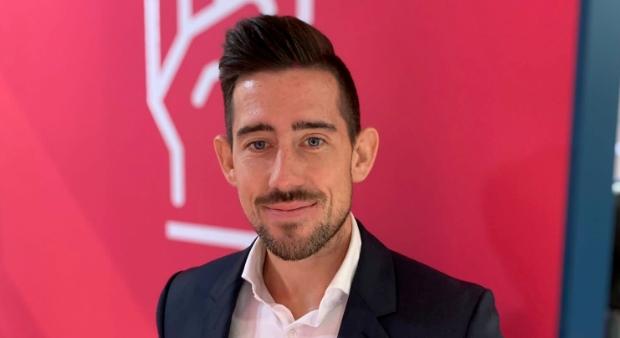 Q&A with Global Head of Onboarding, James McIlvenna
Onboarding a new customer is the bridge between sales and on-going customer success. It's all about people, culture and goals! 
With years in the customer success team behind him, James is poised to ensure we deliver the best experience when companies start to partner with us, wherever they are in the world.  
We picked his brains to hear what the onboarding team's priorities are in 2022. 
What does your new role mean for companies starting to work with Corporate Traveller?
"We have always delivered great onboarding experiences through our people and their dedication to their clients. What's really exciting now is the opportunity to build on this and blend the expertise of our people with market leading automation tools, communications, learning material and change management collateral to consistently develop improved iterations of our process.
A lot of time is going into resource to truly understand SME customers' evolving pain points when rolling out change in their travel programs. We will look at ways to consistently improve and adapt our onboarding process to continue to be more efficient, supportive and holistic when helping our customers overcome their travel program challenges."
What does great onboarding look like to you?
"In my opinion, the key element to a successful onboarding experience is to fully understand the company that you are onboarding.
Making processes as frictionless and streamlined as possible is important, but the crucial factor is getting to know the people, culture and company objectives when bringing a new customer onboard. Understanding what the customer's overarching business goals are will help to understand what role your product or service plays in them achieving their bigger vision. That knowledge is vital in helping to shape a successful implementation plan so that you can help to play your role in them achieving these objectives.
The other element is understanding people and culture. Change can impact everyone differently but looking to align as much as possible with the company you are working with is key. Being cognizant to what makes their people tick and what works for them will help to overcome that pain of change."
How does your experience in customer success and sales help you in this role?
"Over the years I have been fortunate to spend a lot of time with customers and hear first hand about their requirements and objectives for their travel programs. This role gives a great opportunity to apply that knowledge to further support them.
Our key focus is to ensure that our onboarding process is built and developed with the customer front of mind. Through this customer centric approach we want to ensure that when we onboard clients, we focus on key deliverables and their impact on the client's travel program rather than simply following a step by step guide and ticking a box that a task has been completed.
It's crucial to ensure that we are able to benchmark where our client's starting position for their travel program sits and have key checkpoints where we can assess the value and improvements we are bringing to their travel program.
Onboarding is crucial to customer success and the most structured part of the customer life cycle. So it is critical that we are working to deliver on what the sales team have worked on for months, or years, with the client in terms of improvement opportunities. But also that there is a clear vision for the client and a roadmap for customer success to adopt and ensure that there's a long term strategy in place for the partnership between Corporate Traveller and our clients."
What are you most looking forward to in this new role?
"I'm loving the opportunity to work with all the different countries and departments around the world. One of the really exciting things is to discover and blend best practices from our different countries where Corporate Traveller operates.
Corporate Traveller has always had such a natural entrepreneurial spirit and this has helped to drive brilliant innovation in each of our nations. One of the great things about my role is working with each country to look at their strengths and areas of opportunity and blend that with other great developments in other countries to create an ultimate onboarding strategy across the globe."