Imagine this. Somewhere in California, Pierre Omidayr started the sharing economy with the launch of eBay in September 1995. Not because he wanted to start a peer-to-peer revolution, but because his wife collected Pez dispensers and he wanted there to be an easier way for people to buy/sell them. Fast-forward over 20 years later and we are in full swing of the shared economy with no signs of slowing down. 
Simply put, the sharing economy can be defined as the exchange of goods or services between a consumer and seller that are facilitated by a community based online platform. It began with eBay and continued on with Airbnb and Uber. Then we started with the 'Uberfication' of everything.
The Uberfication of everything
As the shared economy began to pick up in the late 2000s, we saw the world cotton on to the potential success of these types of platforms. Share-ride service Uber was one of the early successes and became the colloquial term for the sharing economy services. "It's the Uber of …"
Over the past 10 years we've seen an explosion of Uber-inspired services:
| Name | Service |
| --- | --- |
| Airbnb | Accommodation in private homes |
| Uber, Lyft, Ola | Transportation (ride-share) |
| Petcloud, Mad Paws | Pet-minding |
| UberEats, Deliveroo, Menulog | Food delivery |
| Airtasker | Miscellaneous tasks |
| Freelancer | Professional services |
| WeWork | Co-working space |
| Fon (Wi-Fi) | Shared Wi-Fi |
| BetterHelp | Counselling services |
| Zoom2U | Courier services |
| Kerb, Spacer | Private car-space leasing |
Though the successes aren't without their fails too. The Uberfication of services didn't last for every app, especially without a well-thought-out plan. UberRush was one of the victims of the shared economy that shutdown due to poor-modelling and Uber drivers preferring to use the ride-share or UberEats services with higher return. Other shared economy services like Foodora (now no-longer trading) faced issues with injuries sustained by delivery-riders and compensation as they didn't consider them "employees". Now insurance plays a significant role in the shared economy, to protect both parties in the exchange.
Insurance and the shared economy
Insurance can be an important factor in considering whether use of the shared economy is right for your business. There are important clauses within insurance policies that everyone needs to keep an eye out for. We recommend you read the insurance policies and seek legal advice to find out if services will suit you and your employees.
Airtasker works with CGU to cover personal injury or property damage from the Tasker for certain activities. There are exclusions for some activities when it comes to commercial activity as well. Interestingly the policy doesn't cover personal injury to the Tasker.
"The policy does not cover personal injury to a Tasker or subcontractors and should not be considered a replacement for workers compensation, salary protection or other similar types of insurance. The policy also does not cover any damage to property of a Tasker or a subcontractor."   - Airtasker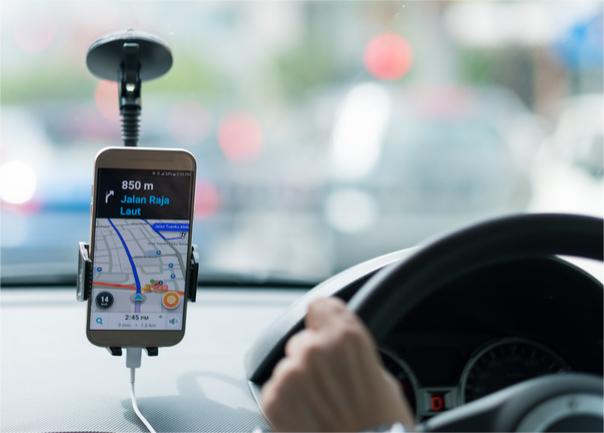 Uber signed an insurance deal with Chubb to provide coverage for its drivers off the back of the Fair Work decision that Foodora delivery riders were considered employees and have access to compensation. Uber drivers have access to cover for certain personal injuries, compensation, and counselling. Drivers are still encouraged to purchase their own personal insurance as the corporate policy doesn't cover all accident types.
As for passengers, they're also protected by Uber's insurance policy, and as drivers must have CTP insurance to be a driver you also have legal recourse through that. According to Smith's Lawyers, if you're in an Uber accident you will need to:
Seek medical attention for any injuries asap and keep medical records.
Get details from those involved, including full name, vehicle registration and the name of their CTP insurer. Take a photograph of their licence and vehicle including the Uber logo sticker.
Report the accident to Police.
Report the incident to Uber (via the app).
When it comes to accommodation Airbnb provides Lloyds Host Protection Insurance for the property owners. It appears that Airbnb doesn't provide insurance for guests, though their property would likely be covered by other types of insurance like car, travel, or personal. It is worth noting that if you're staying at an Airbnb with a room instead of the entire premises, that can impact your insurance. Make sure that your belongings are secured, and that other people don't have access to your room.
Airbnb and Business Travel
The luxury of Airbnb for business travel is that the hosts and accommodation are vetted and carefully selected for business travellers. In 2018, Flight Centre Travel Group officially partnered with Airbnb to provide business customers with Airbnb travel solutions.
All of Airbnb's business ready listings include:
Use of an entire house or apartment
24-hour check-in
Self-check in via key lockbox, doorman, keypad or smartlock
Wi-Fi and workspace
Smoke detector
Carbon monoxide detector
Personal essentials including toilet paper, clean towels, fresh linens and shampoo
An iron, hangers and hair dryer
Talk to your dedicated Travel Manager to find out more about Corporate Traveller's Airbnb offerings.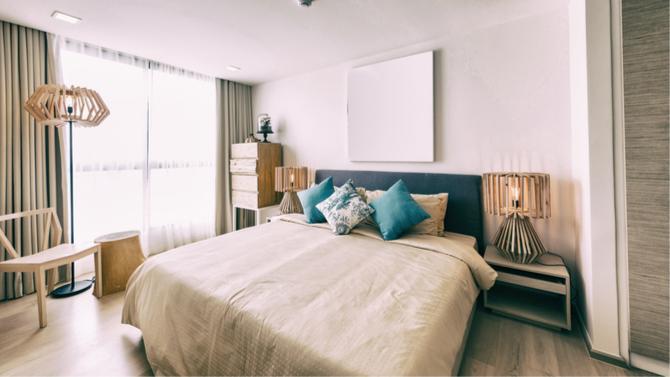 Australians were quick to jump onto the sharing economy train, earning additional money on the side or as their main income. With tax laws that took a while to catch up, there were a lot of unpaid taxes on undeclared income. Fast forward to now and the Australian Tax Office is ready to catch-up. According to etax accountants the ATO has data-matching technology in their suite of tools to access:
your employers,
your bank and other financial institutions (now including banks overseas),
health insurance funds,
BAS Statements,
Superannuation accounts,
and the property information your state may have.
The ATO pair this up with declared income statements to make ensure that everyone is paying the right amount of tax. This will likely not have an impact on your business if you're not selling through the shared economy,
Is the shared economy right for my business?
A number of the shared economy platforms like Uber and Airbnb have options for business accounts with receipt management and business profiles for payment. For the most part, the consumers of shared economy apps have less to be concerned about than those offering the services as the laws are slowly catching up with them.
According to the Australian Competition and Consumer Commission you generally have the same rights when you purchase through the sharing economy as you do with a store or business, but it can depend on the situation. The ACCC recommend thorough research for anyone looking to use the sharing economy.
Know who you're dealing with. Make sure you understand each party's role in the purchase or exchange, and who you need to contact if something goes wrong.
Read reviews and ratings. Check how the review system works and if any are reviewed or removed so you can determine the legitimacy of the ratings.
Do your research. Make sure you check all the information available on the listing including photos, reviews etc. Cross-check information against similar listings or services from businesses.
Check your protection. Is the platform offering you some recourse if something goes wrong? This could be a warranty, refund policy etc.
Understand pricing. Check for any peak usage pricing, if there are penalties for cancellations, or any additional charges or fees.
Calculate the total cost and compare. Make sure you factor in all additional costs for the service or product. Compare to non-shared economy services so you know you're getting the best deal.
Know your consumer rights. Brush up on your consumer rights knowledge with information from the ACCC.
Watch out for scams. Never arrange payment to a trader outside of the platform, this is how scams operate.
Corporate Traveller and the sharing economy
We're delighted to be able to offer our customers access to Airbnb business listing, as well as great private car bookings for transport through GPU. Your dedicated Travel Manager can walk you through your options for utilising the shared economy for your business travel. Give them a call or contact us today if you're interested in learning more. 
Tell us what you think about the sharing economy!
Are you an Uber fan? Do you stay at Airbnb accommodation regularly? Then take our survey on the sharing economy and you could earn yourself a $500 credit with Uber!