Mining boom drives a 29% surge in regional business travel in 2023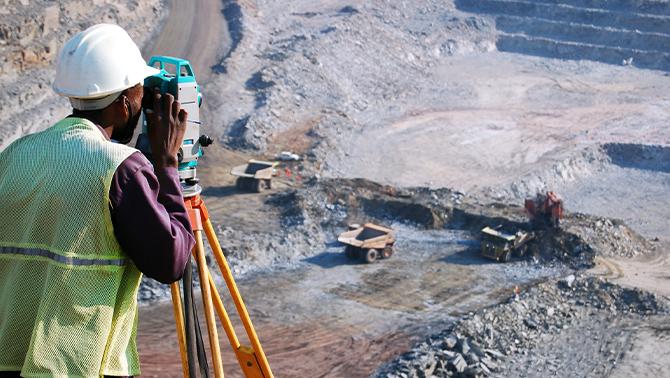 In the wake of a booming mining industry and growing emphasis on critical minerals for renewable energy infrastructure, Australia is experiencing a surge in regional business travel. A recent analysis of business travel bookings across the country has revealed a 29 per cent increase in regional travel in 2023. While many states are benefiting from this surge, one stands out as the primary destination for business travellers.
The mining industry, with a particular focus on critical minerals used in renewable energy infrastructure, has been identified as the driving force behind this travel boom.
Tom Walley, Corporate Traveller's Australian-based Global Managing Director, forecasts these routes will continue grow alongside the growth of the mining industry, particularly in Queensland and Western Australia.
Corporate Traveller's data from January to September 2023 highlights the extent of this surge, with some regional routes exceeding 60 per cent. What is even more interesting is that nine of the top ten regional travel routes in 2023 are within the state of Queensland.
Here are the top ten regional business travel routes in 2023, along with their year-on-year percentage increase:
                       Ranking of top 10 regional business routes in 2023

% increase in business travel from Jan-Sept 2023 YoY

                                                Brisbane to Mackay

                                                  69

                                                

Perth to Kalgoorlie

                                                  21

                                              

Brisbane to Emerald

                                                  39

                                             

Brisbane to Townsville

                                                  4

                                                

Mackay to Brisbane

                                                 64

                                                 

Brisbane to Cairns

                                                 22

                                              

Brisbane to Moranbah

                                                 22

                                          

Brisbane to Rockhampton

                                                 0

                                                  

Perth to Karratha

                                                62

                                              

Gold Coast to Sydney

                                                41
The surge in travel to these destinations is linked to the growth of the mining industry, especially in Queensland and Western Australia. There are currently over 350 operational mines in Australia[1], with a considerable number of them located in these states. Additionally, the approval of new mines and expansions for critical minerals further contributes to this regional travel growth.
Queensland has become a prominent hub for regional business travel. It offers a diverse range of economic activities, including a thriving mining sector and a flourishing tourism industry. The state's mining industry alone creates 50,000 jobs, and it is the world's largest supplier of silver[2]. Queensland's robust agriculture sector, home to sugar cane, cotton, and tropical fruit production, also adds to its appeal as a business travel destination.
The state also experiences high population growth, with a 2.2 per cent increase in the 12 months leading up to September 2022, compared to the national average of 1.6 per cent. This growing population fuels economic growth and job opportunities, making it an attractive destination for business travellers.
Among the top-growing routes, the Brisbane-Mackay route takes the lead with a 69 per cent increase, followed closely by Mackay-Brisbane at 64 per cent. Mackay's emergence as a business destination is attributed to its thriving mining service sector, despite the absence of mining operations in the region itself.
Other growth routes include Perth to Karratha, with a 62 per cent surge, and the Gold Coast-Sydney route, which saw a 41 per cent increase. The Gold Coast's rising population, especially after the pandemic, creates an ideal environment for business growth and job opportunities.
In 2022, the Perth to Brisbane route was ranked ninth, but it did not make the top ten in 2023. Conversely, the Kalgoorlie to Perth route, which experienced a six per cent decline in business travel compared to 2022, was one of the most popular routes in 2023.
As Tom Walley emphasises, the shift towards regional travel in Queensland reflects the mining industry's exponential growth, driven by Australia's commitment to renewable energy sources and the demand for critical minerals. With substantial investments in the industry, job opportunities will abound, and business travel to mining regions is expected to flourish. Business travellers are adapting to changing circumstances and seizing opportunities in regions with robust economic activities, and this growth trend shows no signs of slowing down.
Contact us
Whether you already have a travel partner in place - or are not sure if your business needs one - our expert advice will help you decide. Our blended approach to business travel management makes us truly unique, fill in the contact form to make an appointment with one of our dedicated travel experts today.
You may also be interested in ...