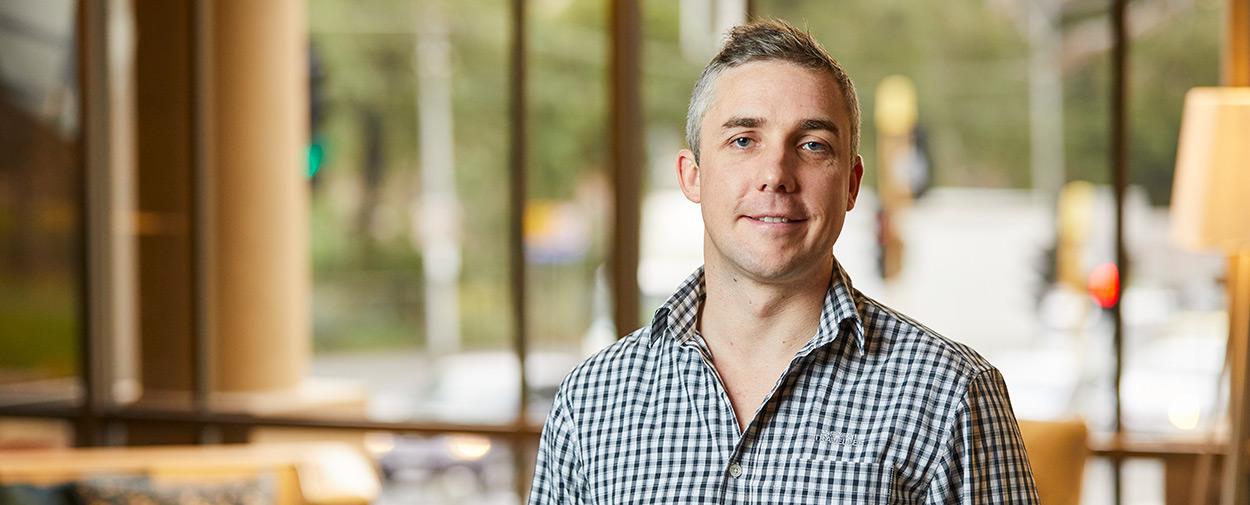 For Business Leader, Jamie Maclean from Corporate Traveller, the journey from a Flight Centre retail store in Durham England to National Travel Industry Award (NTIA) winner has been a busy one. Just 11 years ago Jamie started his career as a retail consultant with Flight Centre, before moving to Corporate Traveller Australia in 2012.
The move has clearly been a good one with Jamie being named 'Best Travel Agency Manager - Corporate single location' at the 2018 National Travel Industry Awards on 21 July. The awards recognise individuals in the industry who demonstrate outstanding service, marketing excellence and business acumen. Adding to this award is the fact that for the next three months, Jamie is acting General Manager for Corporate Traveller's Queensland operation, standing in for his colleague who is on long-service leave.
Jamie first developed a passion for travel and leadership after university, when he gained valuable experience through a global leadership organisation. This culminated with Jamie spending a year in a leadership position in India, followed by extensive travel through Africa – all a long way from his office today in Brisbane's South Bank.
Jamie was nominated for the NTIA award by a handful of suppliers, before submitting a written submission. He was then selected to make a 30 minute presentation to a panel of judges, receiving an overall score of 92% to take out the award.
Jamie said "at Corporate Traveller our tagline is 'Bring an Expert on Board' and since joining the company I have endeavoured to embody this concept through both my - and my team's - customer offering".
Jamie attributes his strengths to seven principles that define his leadership and management style. Jamie's leadership tips include modelling the way and leading by example; ensuring effective communication; encouraging regular training and development to stay abreast of industry changes and creating an environment that empowers people based on mutual trust and respect.
From a management point of view Jamie believes that success comes from having a strong business acumen and an agency vision; setting and driving goals and by instilling discipline and accountability in all team members.
The results speak for themselves with his agency's achievements in the past financial year including - being in the top 50 profit making businesses globally in parent company Flight Centre Travel Group; amongst the top Corporate Traveller businesses nationally, achieving double digit revenue growth year on year and recording an exceptionally high client retention rate.