Take your career to the next level.
Join Australia's #1 SME Travel Management company.
If you're just as passionate about travel as we are,
and want to help people travel safer, faster and more
efficiently, we'd love to meet you!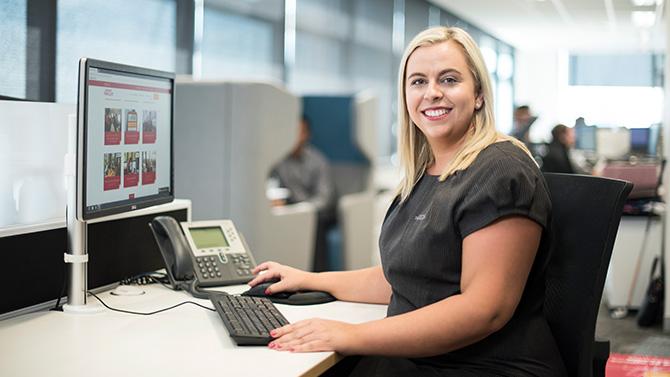 For over 20 years, we've been delivering amazing service, helping Australian SMEs (and thousands more around the globe) with their business travel. 
This is more than just booking flights and hotels (although we're the best in the business at that)…. we help build travel policies, we set customers up with awesome travel tools and technology, we find savings for them and we help to keep track of where their travellers are at any given moment in case there's an emergency!
We do it all and we do it well. So our valued customers can focus on what they do best - growing their business. 
Travel industry benefits
Once you've worked in the travel industry, it's hard changing to another industry. Travel is exciting, dynamic, there's always a great deals and something new to learn.
Plus, the work-perks are worth sticking around for!
Join the Corporate Traveller team and enjoy -:
Travel, health and wellness discounts (through My Benefits)

Leadership programs, training and industry education

Opportunities to support the community through the Flight Centre Foundation, Giving Bank and volunteering (including volunteer leave)

Employee market share program
A Great Place to Work.
We make it our priority to keep our people feeling their best. This translates to … a cool social calendar, an inclusive culture and importantly a commitment to supporting work/life balance. 
We're proud to have created an environment where our people have career progression and can share their incredible passion for travel, while just being themselves. 
As a company that places great value on equal opportunity, our goal is to make sure we continue to empower our people and help them to reach their personal and professional goals. 
Proud to be part of the Flight Centre family. 
We're proud of our history. Where we've come from and where we're headed. Our parent company, Flight Centre Travel Group (FCTG), was built on the foundations of an amazing customer experience. Our founders started a tour bus company back in the 1970s, to explore the world with a bunch of like-minded inspired travellers. From that very first bus, we've built a rather large global entity. You'll now find at least one of our 40+ brands in more than 100 countries. It's been a wild ride to say the least.
With the backing of our global network, Corporate Traveller provides clients with unrivalled business travel management support and service as well as a range of value adding benefits that other companies can't. This keeps us at the industry forefront and always evolving. We have an exceptionally strong financial history and we're publicly listed on the Australian Stock Exchange.