Good leadership is central to a businesses' success. It impacts all facets of your operations, including sales, client relationships, internal culture and financial performance. Leadership skills are also a critical component of a fruitful career, so it makes sense to have effective leadership at the top of your to-do list.
As the business world pivots more towards valuing soft skills and understanding the potential and power of emotional intelligence, knowing and practicing the skills required to be a quality leader are paramount. Just having all the necessary technical skills for your role or business isn't enough anymore, so we've taken a look at what tools are vital for today's modern manager.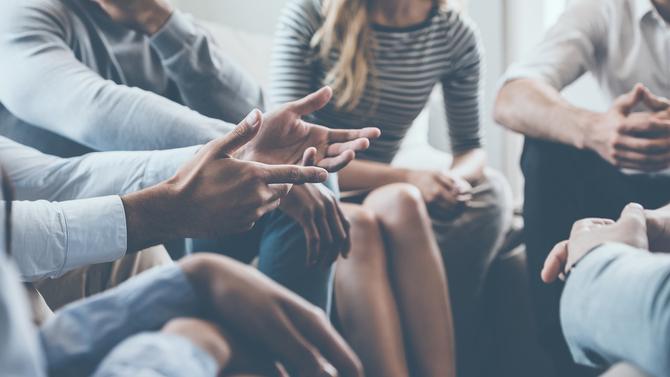 Great leadership starts and ends with you. As the saying goes, "Self-awareness is the cornerstone of leadership". Without awareness, a leader has little (if any) hope of being an effective leader. It may sound a little touchy feely for some, but knowing who you really are and recognising your inner thoughts and feelings is important.
Do you have the ability to manage your emotions? Are you adept at managing the emotions of your team and others around you? Are you in tune with your inner feelings? If so, then you probably rate highly on the Emotional Intelligence (EQ) scale. If not, and you're prone to losing your temper and shouting to relieve stress, below is a summary of the fundamentals of EQ you might find useful to work on. 
Self-awareness: being aware of your feelings and how they affect others allows you to lead more effectively. You can improve your self-awareness by simply keeping a journal of your thoughts, or by slowing yourself down when met with times of stress or frustration.

Self-Regulation: staying in control is the measure of a good manager. A calm, confident approach can be achieved by techniques such as deep breathing, holding yourself accountable when things go wrong, and living up to your own personal values.

Motivation: if you're in a slump, your team will quickly follow suit. Get your groove back by setting new goals, re-assessing your motivation and being optimistic.

Empathy: putting yourself in someone else's shoes and truly understanding their position or perspective builds trust and belief.

Social skills: advanced social skills mean the ability to work effectively with people and get the results you need. Areas to focus on are conflict resolution, communication skills, and praising others. 
Dr Darryl Cross, Leadership and Careers Coach, Crossways Consulting, says that truly knowing yourself can be achieved in a variety of ways.
"Typically, we get a picture of ourselves through how others might see us. Of course, how others see us might not always be accurate, but if there is a consensus across various people, it may well be more accurate than you think," says Darryl.
Darryl says that alternatively, you can use some psychometric assessments to give you an outline of who you are and the language to describe yourself. The Meyer-Briggs Type Indicator assessment is a useful tool for you and your team to identify the best ways to work with each other. You can test your Emotional Intelligence with a free EQ Quiz from the Institute for Health and Human Potential.
Do you know how your team members like to communicate? Do they prefer face-to-face? Or email? While in most cases the manager or leader will lead the communication style, it's important to be able to adapt to different team members and what works best for them.

Then comes the style and tone of your communication, which can have a significant impact on the way the message is received. Body language and setting can have a great impact on the message reception as well. If you're addressing a performance issue with a team member would you have this casually over a coffee? Or in a meeting room for more confidentiality?
 "Most of us have concentrated on getting the technical skills, knowledge and information so correct that somehow or other, we have overlooked the importance of the interpersonal and communication skills. Do you really know how to listen well (not hear, listen!)? Do you ask powerful questions that make people think? Do you communicate in a positive way?" says Dr Darryl.
There are a number of different courses to improve your communication styles. Start with free online courses at FutureLearn for management and leadership skills. These short-courses are available online and offered by universities across the globe.
Decision-Making – Train that brain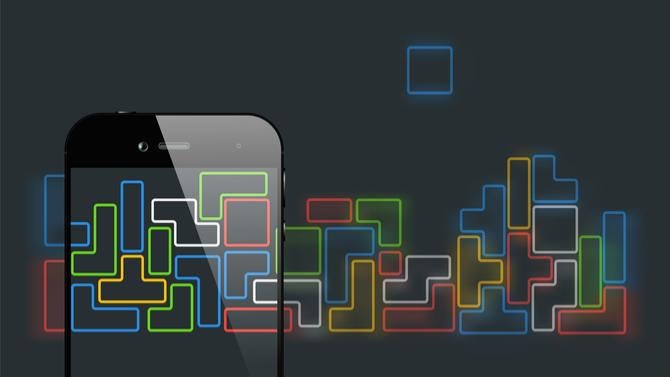 Bettering your decision-making is a sure-fire way to improve your ability to lead effectively. Good decision-making skills allow you to make quality, informed choices and they instil confidence in those around you. Additionally, fast paced business environments mean decisions need to be made more quickly, and usually under increased pressure.
One popular and more recent way designed to train your brain for better decision-making is brain-training apps. There are many apps available that are designed for this purpose, and while their effectiveness remains a point of conjecture, many people swear by them.
Lumosity App
Probably the best known of the category, Lumosity once claimed to boost memory and attention spans, problem solving and flexible thinking (they are less definitive about this claim today). Created by neuroscientists and psychologists, Lumosity offers creative, fun and difficult challenges through a series of games and exercises along with cognitive skills such as information processing, spatial orientation and working memory.
Elevate App
Elevate is a cognitive brain training app designed to help you stay sharp, build confidence, and boost productivity. It has more than 35 games designed to boost productivity, earning power, and self-confidence in skills like math, reading, writing, speaking, and listening. As you train, the program will adjust to your skills. You can measure your performance across skill groups to compare with others. Elevate has been downloaded more than 15 million times on the App Store and Google Play.
Peak App
Peak is a fun, free brain training workout that uses brain games and puzzles to challenge memory, language and critical thinking to keep your mind active. Its focus is less academic than other apps, and its games are typically quite visual. The games are designed to push you hard with short, intense workouts designed around your life. Peak also features Coach, a personal trainer for your brain that helps you track your progress and improve.
Tetris
Well, why not. It's Tetris.
"Good business leaders create a vision, articulate the vision, passionately own the vision, and relentlessly drive it to completion."

- Jack Welch
Having a strong vision is central to quality leadership. It's how you focus everyone and everything on what matters most, and it's the very definition of your dream and direction. A vision can encourage action, attract suitable employees and make a tangible difference to your bottom line.
According to Kristi Hedges, of The Hedges Company, the key characteristics of a strong vision are:
Future orientated: a vision lives in the future, and it's about movement towards a goal, betterment, growth or success. To strengthen a vision, spend time considering what your team should be moving toward a year, or even five years from now. You have to see it first to orient everyone toward it.

Context creating: your vision should be connected to the larger vision of the organisation, as well as the external environment, and should be made to be relevant to the wider team.

Positive: paint a picture of a positive future. Visionaries communicate possibility, and instead of fixating on problems, they envision solutions. A vision can include challenges, but instead of being negative, take a positive approach to the issue. A vision can be wrong or need to be adjusted; the vision when recalibrated however should point in an inspiring direction.

Inclusive: working for a leader with a vision helps everyone to see how their work connects to larger objectives. A vision should paint a picture where everyone has a role that's meaningful and important. Encourage others to embrace your vision by inviting them to help shape and define the vision while it's still nascent.

Active: keep the vision alive through action. A vision that's carefully developed and then rarely discussed is pointless. Strong visions aren't rolled out so much as woven into the fabric of the work. If you want your vision to stick, bring it into conversations and presentations at every opportunity.
Make sure your vision is communicated to your team well and often. You could have posters around the office or remind everyone of the vision and common goals at team meetings.
Be Supportive and Grow Your People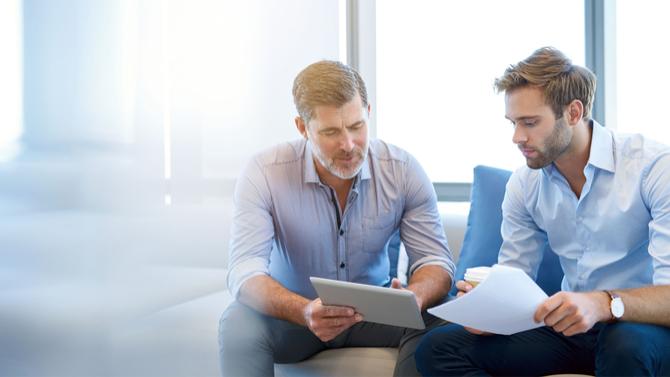 "As we look ahead into the next century, leaders will be those who empower others."

— Bill Gates
Caring for others is also a stand-out factor for effective leaders. Great leaders think of their team member's career progression beyond improving skills for their current role. Where do your team members want to go? What skills do they need to get there?
According to Dr Darryl, "The best leaders sense how others feel and have a genuine interest in those around them. They also help their team develop and grow personally and professionally both as a group and individually. It's about allowing others to be their best."
Taking a direct and active interest in your team's development can have outstanding results, and one of the most effective ways to do this is through coaching. Similar to the way a coach works in a sporting environment, coaching in business is designed to get the best performance out of individuals, as well as the overall team unit.
However, it's hard for leaders to coach when everyday pressures seem all-consuming. Finding the time to coach seems just another challenge.
Dr Karen Morley, author of Lead like a Coach and Gender Balanced Leadership: An Executive Guide says that when you take the time to coach, people trust more, work smarter, collaborate better, and are more innovative.
"When coached well, people seek their own answers and become more resourceful. They work more effectively together because they engage in dialogue. Rather than seeing resistance as a threat, it's an opportunity to explore other perspectives," she says. 
Dr Morley has more advice on how to implement and manage a successful coaching program:
"Rather than see coaching as something to do occasionally, or only at performance review time, it pays to practice coaching as part of your daily routine. In every moment ask not whether or not you should coach, but what to coach for. To make it routine, take a few minutes at the beginning of your day and review your 'to-do' list. Identify the potential coaching moments available to you. Add prompts to your 'to-do' list, so that you seize the moment. Prime yourself to pause. Listen, ask questions and help others identify their options. These coaching moments need only take a few minutes of your time," she says.
Research by neuroscientist Paul J. Zak at Claremont University shows that high trust workplaces considerably improve wellbeing and increase the enjoyment and sense of accomplishment that people have in their work. You can do this for all team members by coaching them more often."
Fairness
Part of being an effective coach of a team is to ensure that you're an inclusive coach. According to Dr Morley, there are a few key questions to ask yourself, such as: 'How do I think about my role for inclusion and belonging for people who are not like me, as well as those who are?' and 'How am I responsive, how do I take responsibility for growing fair relationships with each of my team members?'
Dr Morley says: "There are two key measures leaders can track that will help them quickly identify whether they need to make changes to be fairer. Record, faithfully, how much time is spent with each team member for a month, as well as the topic/s of conversation. If everyone gets about the same time, and it's spent on the same topics, well done."
"Traditionally, leaders spend more time with male team members, and they spend more of that time focused on their career advancement than they do with women. Having this data can be helpful in adjusting coaching so that everyone has growth and career opportunities."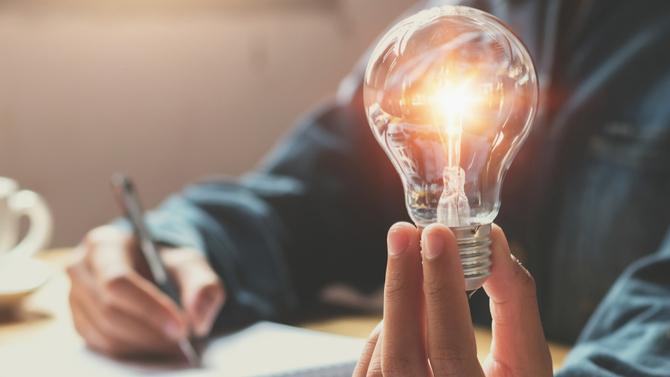 "If you don't evolve, you will die."

– Marcus Lemonis.
If you want to stand still and refuse to embrace innovation and change, it's almost guaranteed that at least one of your competitors will move ahead. Don't let your team or business be left behind – it's important for you to be innovative and embrace change.
What does that look like? Innovation skills aren't something you can just download from the internet and add to your resume overnight. They're generally honed over a period of time, but all of them start with accepting and embracing change. Look at your current work and ask yourself these questions:
What can we do better?
What technology could help our efficiency?
Do my team have a way to communicate proactive ideas?
How do I respond to new ideas from my team?
What innovations have I embraced over the last 12 months?
Be A Role Model – Walk the Talk
Are you a person who walks the talk or just talks? Do you follow up and do what you said you were going to do? Do you get back to others when you say you were going to? Are you a person of integrity who has personal credibility and tells the truth? Are you the real deal?
Make sure you are a leader that a team and management can rely on. It's good to have a high EQ and be a great communicator but if you can't perform the duties of your role on-time and to a high quality then you're not a great leader. It's important to lead by example and showcase what you expect of your team by performing it yourself.
Leadership is Continuous Improvement
Your work as a leader is never done. There's always a new way to communicate, new EQ skills you can develop, and new challenges at work. Now that you're armed with the key information on what makes a modern-day successful leader you can start on your journey today.