Maintaining your fitness regime is tough when you've got a hectic itinerary.
Pumping iron is great but hotel gyms aren't always the best equipped.  An early run is a great way to start the day but when you are in a strange city, plotting a route can be a hassle.
The good news is there is an app to address almost every fitness dilemma. Here are some of our favourite fitness fixes.
Gym Junkies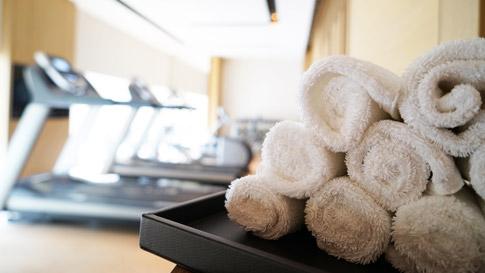 Miss your favourite gym class when you're on the road? The MindBody App, which covers dozens of cities including LA, London, New York and Toronto, helps you find gym classes near you, and even lets you make a booking.
One day it is free weights, the next it's a lat pulldown machine. When you don't know what sort of weights your hotel gym will offer, it is hard to keep track of your workout. Jefit Workout is a great way to keep track of reps and sets, so you can ensure you are lifting consistently. It also helps you balance gym days and rest days.
Runners and Yogis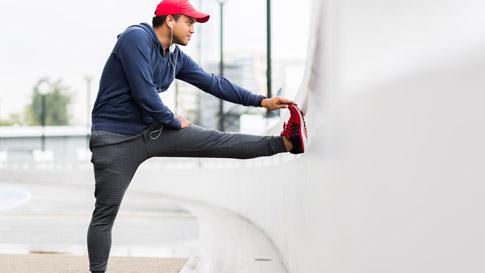 Tap in to the MapMyRun app to plan a route, track your mileage and even count how many kilojoules your burning.  As long as you have packed your trainers and your running gear, you can do your workout anywhere.  With a bit of luck, you can get some sightseeing in along the way.
Looking to get your yoga on? Then Pocket Yoga is your friend.  This versatile app features different practices and different skill levels.  You can also adjust your workout to fit the time available. The app guides you through your practice, right down to instructions about inhaling and exhaling.
You don't actually need any equipment to get a good workout and a wide range of apps can  show you how it is done.  Nike+ Training Club features more than 100 workouts designed by Nike trainers and athletes like tennis champion Serena Williams.  Sworkitoffers a range of workouts to fit into whatever window you have available, whether that's 45 or 15 minutes.
Still Feeling Sluggish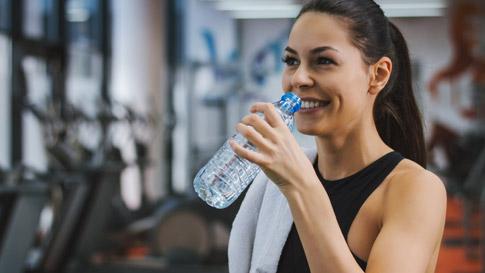 Busy itineraries can wreak havoc with your healthy eating habits. These apps help you stay on the straight and narrow with MyFitnessPal.  See the facts and figures of your most recent meals displayed on your phone screen and track what you are eating so that you can make better choices.
Workout? Tick. Healthy eating? Tick. So why are you still feeling under the weather? Chances are, between the flights, the air-conditioned offices and meeting up with clients for coffee, you are simply not getting enough water. Waterlogged is a handy way to track your hydration, and ensure you are on your A-game.