In an age where every hotel has WiFi, business travellers are looking for a bit more. They want a lodging with a sense of place, staff that can fulfil every request and just a little spoiling. These hotels will give you what you need.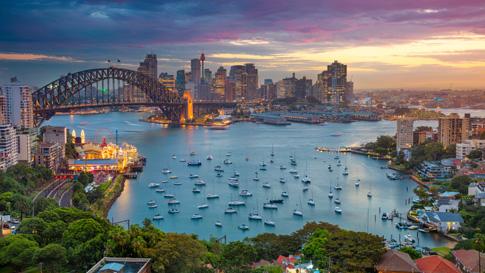 Shangri-La Sydney - Everyone in Sydney wants a water view and the Shangri-La is one of the few places to delivers with glorious views from every room. The hotel offers all the usual five-star facilities and services. If you can free up a spare hour or two away from work, the Chi Spa is one of Sydney's best. Make the most of your Sydney stay with a morning run along the nearby harbour foreshore, or finish with a nightcap in the bar.


The Old Clare Hotel - Housed on a former brewery site, Sydney's hippest hotel is the brainchild of Singaporean hotelier Loh Lik Peng, who specialises in quirky properties that work for business and leisure travel. Although the Chippendale location is not in the heart of town, Central Station is right next door and you can always organise a client catch-up in one of the hotel's meeting spaces. Take advantage of some great dining options from the acclaimed Automata restaurant to the bargain Asian outlets of Spice Alley.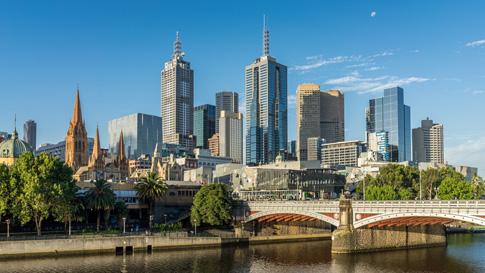 QT Melbourne - Add a bit of colour to your business trip with a stay at the QT Melbourne. The stylish QT brand is known for its quirky approach, from the art installations in the lobby to the elevators that flirt with you, but it also delivers the prompt service that business travellers need. Instead of booking a meeting room, treat your clients to a lunch at the in-house restaurant, Pascale, or a drink on the rooftop.

Adina Apartment Hotel Melbourne on Flinders - When you are travelling for work, few things are as welcome as the chance to stretch out. This well-located hotel features stylish apartments complete with kitchens and laundries, perfect if you're doing a long stint on the road. You can start the day with a jog along the Yarra River before scheduling a meeting in one of the conference rooms. An added bonus, some of Melbourne's best restaurants are just a short stroll away.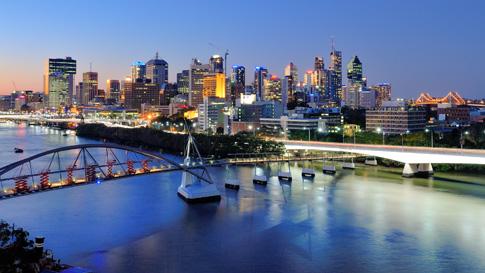 Next Hotel, Brisbane -Tired of hotels that do technology badly? Welcome to Brisbane's Next Hotel where they get it right. Each guest gets a complimentary smartphone that doubles as a room key and also functions as your personal hotspot throughout the city. Add in a superb location, right on Queen Street Mall, plus little touches such as four free mini-bar items a day, and you have a stylish accommodation option.

Treasury Casino and Hotel - Tired of waking up in yet another anonymous hotel room, struggling to remember which city you are in today? That won't happen at the Treasury, which is housed in one of Brisbane's most historic buildings. The interiors feature period details including iron balustrading, brocade curtains, wooden joinery and soaring ceilings, and all four restaurants in the complex will let you charge your meal to your room. The efficient staff excel at meeting all requests.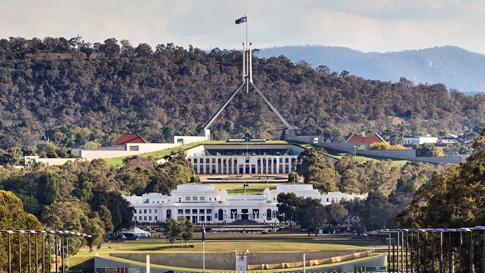 Hotel Hotel - How did Canberra, often derided as Australia's most boring city, end up with a hotel as quirky as Hotel Hotel? Hard to say, but there is a lot to enjoy in this design-driven property, from the spectacularly cantilevered staircase to the bedheads made of reclaimed wood and the artisan-crafted light fittings. If you have some downtime, there are plenty of cafes and a cinema nearby, also a superb in-house restaurant, Monster Kitchen.

East Hotel - Even high-powered business types need to unleash their inner child sometimes, so help yourself to a treat or two from the lolly jar in the lobby. East Hotel brings a sense of fun to the serviced apartment sector, along with a funky design. The extra space will appeal to those who are in town for several days, and East staff are used to catering to business travellers. The location, tucked between the hubs of Kingston and Manuka, puts plenty of excellent restaurants and cafes within easy reach.
The Playford Hotel - Sofitel's MGallery Hotels sit at the intersection where character driven boutique hotels meet high-end service and The Playford is no exception. Its art deco interiors may display an old-world charm but there is nothing last-century about its facilities. If the 24-hour business centre doesn't cover it, they can also arrange secretarial services on request. The handy location by the Convention Centre is an additional plus.

Hilton Adelaide - You might want to free up your schedule a little when you are staying at the Hilton. The gourmet delights of Adelaide Central Market are just a quick stroll away, and the hotel's heated outdoor pool is calling for you to do a few laps. If you are up to your neck in appointments, that's okay too. The comfortable beds and the pillow menu guarantee a good night's sleep. If you're up late, 24-hour room service is just a phone call away.