New ways of working are taking over the economy and the charge is being led at the small end of town.
The traditional 9-to-5 existence is diminishing so it's not surprising that more and more companies are swapping traditional ways of working for a more flexible approach.
While big businesses are adopting more innovative work practices it's SMEs that are leading the way. The founder of UrbanYou, Elke Keeley, thinks this is due to SMEs possessing certain innate qualities.
"Small businesses are agile and more likely to embrace flexibility as part of their natural culture, whereby larger organisations have rigorous governance policies in place, which can often hinder their ability to adopt a new management style and cultural behaviour," she said.
Let's take a look at some Australian SMEs that are transforming their workplaces, one office at a time.
Building Flexibility into the Business Model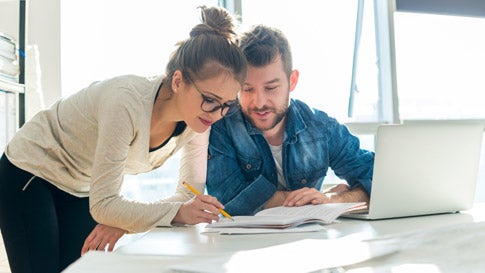 UrbanYou is an on-demand marketplace connecting people with pre-screened household service providers. Like an Uber style service for cleaning and gardening.
Co-founder Keeley designed a business model with flexibility in mind. UrbanYou offers work-from-home days, flexible shift schedules, and personal-carer leave.
"As a two-sided marketplace, we're offering users the convenience to manage their home services on-demand, and our service providers the flexibly to opt-in and out, to meet their business and personal requirements," Keeley said.
Say Goodbye to Rigid Start and Finish Times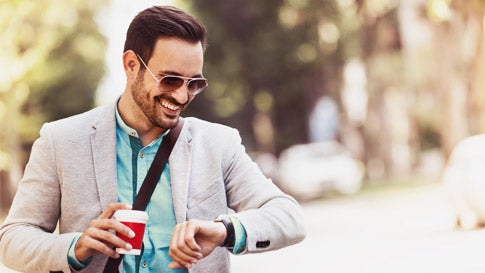 At the automated investment service Stockspot, staff don't have to be in the office on the dot of nine o'clock, and nor are they expected to walk out at 5pm.
"For millennials – and adults of all ages – it's expected that we don't need to work within rigid start and finishing times like we're in primary school," said Lauren Franze, Head of PR & Communications at Stockspot.
"A few of us like to take long holidays and we can choose days while we're away (if we want to work remotely) to work in co-working spaces. We can also work from anywhere in the world and that doesn't count as holidays – we simply get paid for the days we work. And if we need to work from home, we can."
Run Your Own Show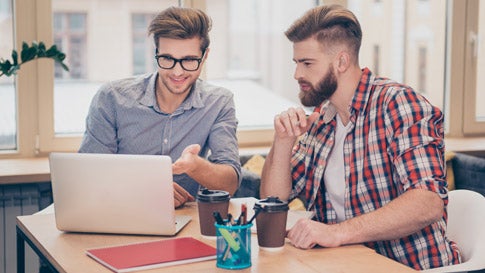 Suzanne Aron runs a social marketing business in the health and wellness space called Arbonne International. Her goal is to help others build their own businesses in a flexible way, either as a new source of supplementary income or by generating a more substantial one.
The idea came to her after experiencing what she called a mid-thirties crisis.
"I'd had a really successful career in government as a policy advisor, but I think like so many people, particularly of my generation, I'd gone to university not really knowing what I was going to do, popped out of university, and just sort of fell into my career. I lifted my head up in my early thirties and thought, 'I've just let my life and my career happen to me. I haven't really been steering the ship'."
Aron believes that a 9-to-5 approach simply doesn't hold up in the fast-paced 21st century. Nowadays, working flexibly allows her to spend more time with her family and indulge her passions.
Work Remotely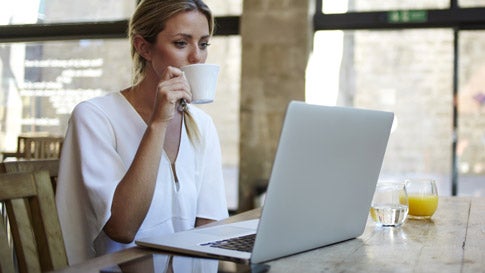 Aron's days of working in an office filled with cubicles and florescent lighting are behind her and she says working in a variety of environments makes her much happier and more productive.
"I basically hotspot around. Sometimes I work from home and sometimes I'll work in a café. For my business, all I need is a phone and a WiFi connection."
"We are living in such a fast-paced world now, with so much business done online and in a flexible way. It's completely transformed the way that business is done and we can create all these amazing relationships with people online."
Job-sharing Boosts Work-life Balance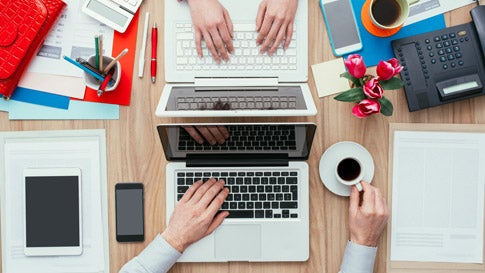 Sarah Liu cofounded the job-sharing recruitment service Gemini3 after becoming frustrated with the kinds of positions available in the traditional job market.
"Job sharing has been proven to increase productivity and it brings in complementary skill sets and experiences that will enhance the performance of the role. It also drives diversity as it helps expand the talent pool to enable a more diverse acquisition of talent for the company," she said.
Using Flexibility Helps Attract Top Talent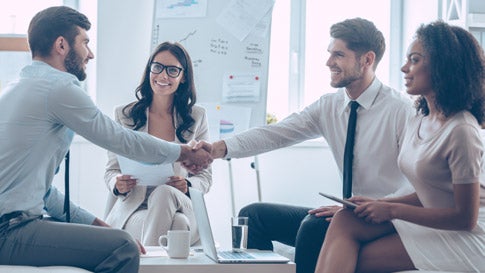 The good news is that flexibility is also beneficial from an employer's point of view. "Flexibility helps improve employee engagement and research has proven that it helps to reduce absenteeism," said Liu.
Keeley agreed, saying that, "Flexible work practices are often more regarded than monetary or packaged benefits."
"Innovative employers who are never restrained by how things used to be done and focus on their culture and management style, will attract and retain talented millennials."