Originally published by Fairfax Media
Singapore Airlines will launch the world's longest non-stop flight route in October with a plane that offers no economy class seating.
The airline will begin the ultra-long haul route on October 11 with the first flight taking off from Singapore's Changi Airport bound for Newark Liberty Airport near New York City.
The flight will cover a whopping 9000 nautical miles (16,700km) and take almost 19 hours. The airline will operate the flight three times a week.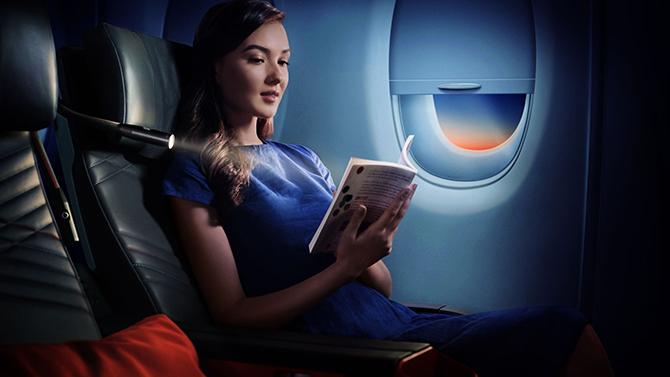 Singapore Airlines will fly the new Airbus A350-900ULR (for "Ultra Long Range") on the route. The airline is the launch customer for the new aircraft and will take delivery of its first A350-900ULR in September.
Singapore currently has 21 A350s in its fleet with 46 more on order, including seven of the ULR long-range version.
In a bold move, the plane flying the Singapore to New York route will only offer premium seating, with 67 business class and 94 premium economy class seats. This is a similar set-up to when Singapore previously flew this same route, using a four-engine Airbus A340 which featured only business class seats.
The fuel inefficiency of the A340 saw the route become unprofitable and it was dropped in 2013 after less than 10 years in service.
Since then, new fuel-efficient aircraft such as the A350 and the Boeing 787 Dreamliner have seen an increase in the number of ultra-long-haul routes airlines are flying.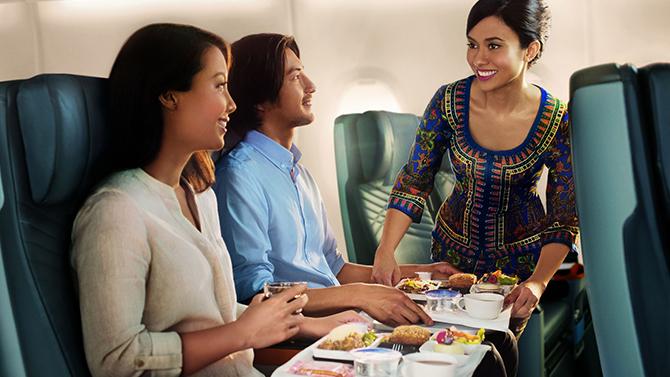 Earlier this year, Qantas started the first non-stop flights between Australia and the UK, launching its Perth to London route with a 787-9 Dreamliner. New Zealand, meanwhile, plays host to the longest flight route in the world, Doha to Auckland flown by Qatar Airways (14,529km), along with the third longest - Dubai to Auckland (14,200km).
Australians may also benefit from the new route, with Singapore Airlines' regional vice president Phillip Goh pointing out connections from Perth will allow West Australians to reach New York quickly.
"From October our West Australian customers will be able to access one of the fastest one-stop options from the west coast of Australia to the East Coast of America," he said.
Seats on the route will go on sale on Thursday. Fares for the inaugural flight on the Singapore Airlines website were listed at $SG2961 ($A2925) one-way for premium economy and $SG7881 ($A7785) for business class.