In it for the long haul: 9 in 10 SMEs prioritise business travel

despite economic uncertainty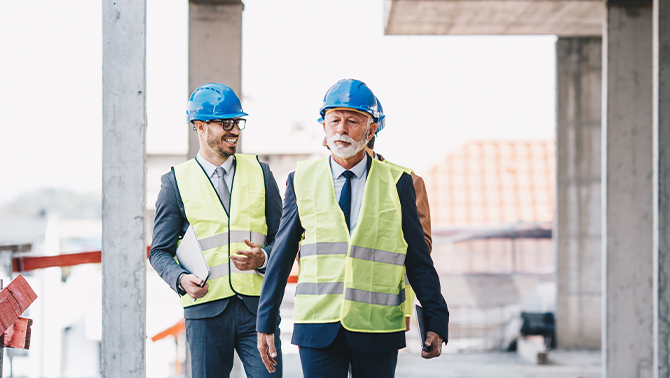 Economic growth is forecast to remain subdued in Australia for the rest of the year as higher interest rates, the higher cost of living, and declines in household wealth continue to weigh on growth.[1] Despite the gloomy outlook, promising research has revealed that SMEs will not halt business travel for the remainder of the year at least, with site visits and industry events topping the list of reasons for businesses to invest in company travel.
The findings were derived from a survey of an independent panel of 255 SME owners and decision-makers, commissioned by Corporate Traveller. The survey uncovered that the majority of Australian SMEs (91%) will maintain their travel this year, even if the economy slows. Only nine per cent indicated they would not travel at all.
Tom Walley, Corporate Traveller's Australian-based Global Managing Director, says the reassuring results reflect the proactive, resilient attitude among the Australian SME sector.
"SMEs have always operated boldly and bravely, and despite ongoing concerns over the economy, they haven't let uncertainty cloud their business decisions. They recognise the key to continuing to operate and even thrive is to build sales, unlock new partnerships, and expand their network – and business travel provides excellent opportunities for that."
The survey respondents were asked to identify the reasons they will continue travelling, from a list of eight, and could select more than one response.
More than a third (37%) indicated the need to fly to visit other company sites, while 32 per cent said they will maintain travel for events and conferences. A quarter (26%) also indicated the nature of their work required travel to customer locations and 25 per cent need to travel to make sales. A fifth (20%) said important meetings with stakeholders required travel this year. 
Tom says, "Considering the vast size and remote location of our country, travel is one of the most effective ways to keep our businesses connected. Mining companies' headquarters may be in a state capital's CBD, but the mines are deep in the outback, or a Canberra-based business may have a satellite office in Sydney. In cases like these, business travel is a necessity rather than a luxury."
"As well as continuing to travel, we were pleased to see so many companies still had the economic confidence to attend conferences and events, which requires additional financial outlay, beyond flights and accommodation. Those activities are excellent for networking, learning, and a great opportunity to work toward business growth," Tom adds.
The results also reveal businesses favour face-to-face engagements for developing and retaining their staff. A fifth (20%) of respondents said their people will travel to attend training or professional development sessions, while 17 per cent said their business is more effective by doing face-to-face meetings, and 10 per cent are keeping business travel to keep their staff motivated.
Tom explains, "The results demonstrate that companies recognise there's a bounty of opportunities for Australian businesses which still invest in corporate travel, whether its team building, attending international conferences, or an exciting incentive or reward for staff." 
Reasons businesses will continue to travel despite economic challenges:
|   | Percent |
| --- | --- |
| Travel is necessary for our company to make sales | 25% |
| The nature of our work requires us to fly to customer locations in Australia or overseas | 26% |
| Some of our people need to fly to visit our other company sites | 37% |
| Our company is more effective doing face-to-face meetings, rather than video meetings | 17% |
| We need to travel for company or industry conferences | 32% |
| Our people need to fly to attend training or professional development | 20% |
| We are keeping travel to engage staff | 10% |
| We have important meetings with stakeholders that need to be done face to face | 20% |
| Other reasons not listed above | 12% |
| We will not travel at all | 9% |