We've become accustomed to state of the art entertainment systems in our lives. And that goes for our up-in-the-air lives too. They might not be at the 3D or VR stage yet but airlines are constantly working on upgrades.
Etihad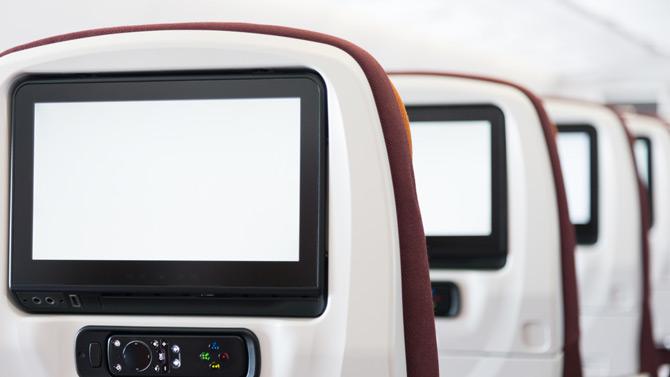 Etihad has been recognised as an industry leader by PAX International for the high level of technology and innovation in its fleet. The carrier has an average 160 movies, 408 TV shows, 60 interactive games and seven channels of live news and sport available on screens ranging from 23-28 centimetres in Economy to 61 centimetres in First Class.
An Etihad spokesperson said, "We also offer Wi-Fi services on board, forward and landscape cameras as well as a moving map and flight tracking. The guest also has the option to create their own audio and viewing playlists and can browse and order Duty Free from the comfort of their seat. We are launching companion app functionality that can allow guests to create movie and audio playlists, duty free shopping lists and food and beverage selections prior to the flight and then syncing it with the IFE once on board."
 
Cathay Pacific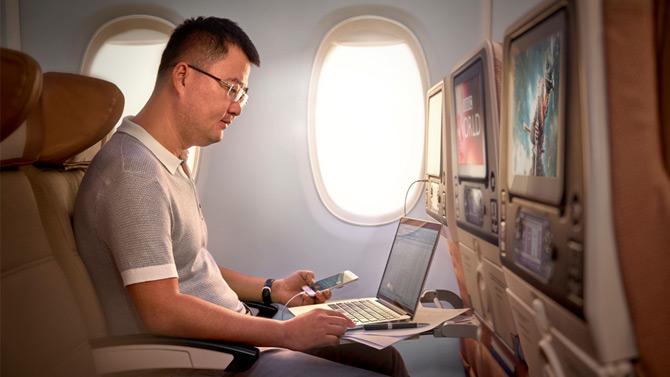 Cathay Pacific is another IFE innovator, providing more than 200 hours of movies, 500 hours of TV and more than 30 games. They also have complete Box Sets of various TV series, including Game of Thrones and a few of the latest inspiring lectures from TED Talks. All passengers have access to the Studio CX entertainment system with screen sizes ranging from 23 centimetres in Economy to 47 centimetres in First Class. The airline will also introduce high-speed Wi-Fi to its Boeing 777 and Airbus A330 fleets from mid-2018 to bring them into line with the broadband services already available on its Airbus A350-900 aircraft.
Passengers can do mile-high yoga by trying out a number of simple yoga-inspired moves in their seats or the galley space to aid blood circulation during their flight. Cathay also has a meditation app from Headspace, which offers an inflight experience to encourage relaxation. There is even an episode on sleep to help you doze off. 
 
Qantas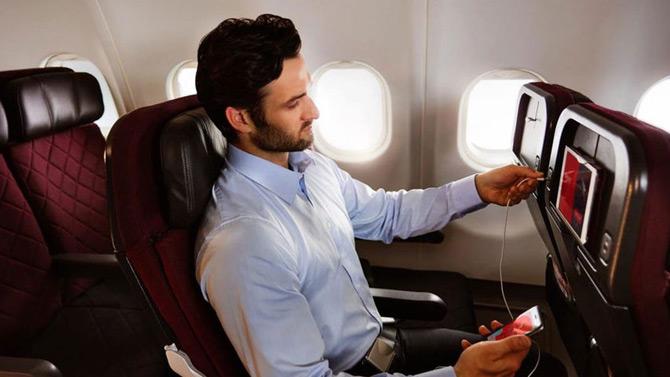 The Flying Kangaroo's IFE features 65 premiere movies, including 11 new movies each month on their wide-body international fleet of A330, A380, Boeing 747 and new Boeing 787 Dreamliner aircraft. This is in addition to their 100 classics and award winners, 20 Australian films, 20 European and Asian films, 25 TV-series box sets, 42 comedy shows, 45 documentaries, Foxtel Lifestyle channel, Foxtel Entertainment channel, National Geographic, HBO channel and music, sport, business and world TV channels.
The 1080p full HD screens on Qantas' new Boeing 787-9 Dreamliners are 30.5 centimetres in Economy and 40.5 centimetres in the Business Cabin.
More and more Qantas planes are becoming Wi-Fi enabled and this summer passengers were able to stream the Ashes Test Cricket series for free. Qantas reported 22 million hours of inflight entertainment viewed in 2017 on their 24,500 seat-back screens as well as 6,000 passengers per day streaming shows on the Qantas Entertainment app through their personal devices. Their statistics show the number of times premiere movies are watched on Qantas is often close to 50 percent of the number of times it was watched in cinemas across Australia.
 
Singapore Airlines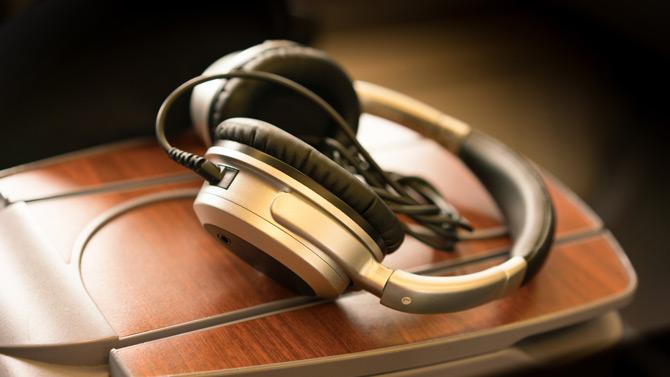 Singapore Airlines recently launched a new range of cabin products, which includes a new KrisWorld in-flight entertainment system to be fitted on to all new A380s. Currently, KrisWorld offers travellers more than 1,000 on-demand film, TV, music and games choices across the fleet. Screens range in size from 28 centimetres in Economy to a whopping 81 centimetres in First Class on the newer A380s.
A personalised IFE experience is available with the myKrisWorld app, which can pre-load selections to create playlists and sync to the system on board. KrisFlyer members can also pause content they have watched during the flight to resume on their next flight. 
 
Emirates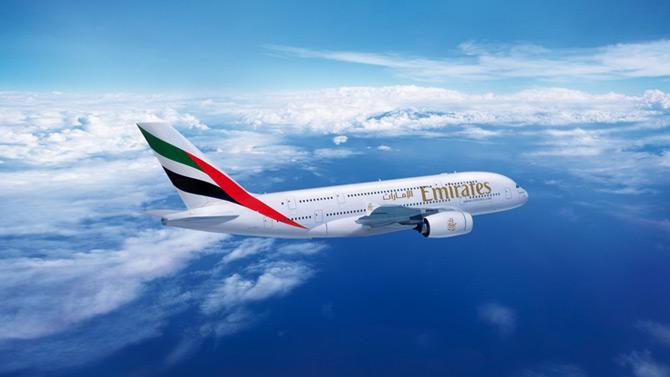 Emirates received the Passenger Choice Award for the World's Best Inflight Entertainment at the 2017 APEX Passenger Choice Awards, as well as the World's Best Inflight Entertainment Award for the 13th consecutive year at the Skytrax World Airline Awards 2017.
On Passengers can tune into more than 600 movies, more than 1,000 hours of TV and thousands of music tracks which are updated every month. And this is in addition to the high speed Wi-Fi, mobile phone and data services. Their HD LCD screens range in size from 34 centimetres in Economy to 81 Centimetres in First Class.