Make Tactical Flight Choices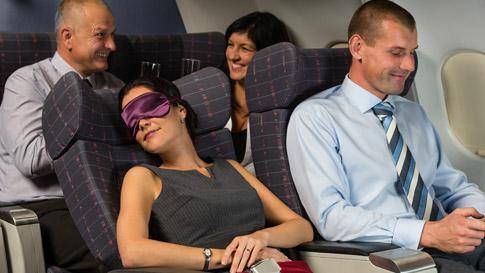 I flew from Sydney on a flight that departed Sydney at 4:15pm and landed in Singapore some 7.5 hours later. This flight works well for a number of reasons.  Firstly, you can have meetings or be in the office until 1pm that day before needing to travel to the airport.  Secondly, if you are flying onwards to London like I did, you don't want to sleep on the first flight but rather he onwards flight from Singapore, giving you ample time to work on the first sector and sleep on the second.
As the second flight from Singapore to London (approximately 13 hours) is all night, it is the ideal opportunity to get some rest and quickly get on UK time, given you land around 4:45am.
Being able to get work and emails done on the first flight and then sending them from Singapore Airport will also add less stress to the trip given when you land in London it will be afternoon in Sydney and the last thing you want to be doing is scrambling to get those urgent emails done.
Choosing flights that help from a body clock standpoint makes a huge difference when travelling. Flying overnight to London, for example, means you'll be awake in the morning and you'll be in the city when the sun rises. It is a similar case with overnight flights from Asia and America to Australia and helps you naturally adjust fast.
Unlock the Exit Row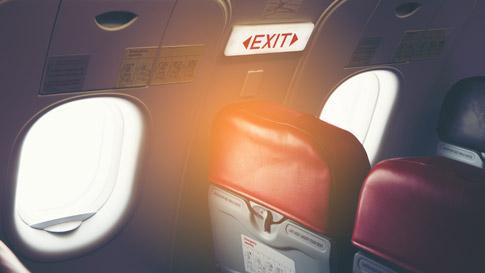 A lot of companies don't allow employees to travel in business or premium economy class unless the flight is overnight or more than eight hours.
If this is the case, book the exit row seats.  While there's extra cost, it can make a huge difference in your traveller being able to do some work on their laptop or just stretch out if they're are taller than 5'9" tall.  Not to mention it's a better sleep option.  A lot of work hours are lost with seat choices on aircraft and simple things like exit row seats can change that immediately.
Early Check in After a Long Haul Flight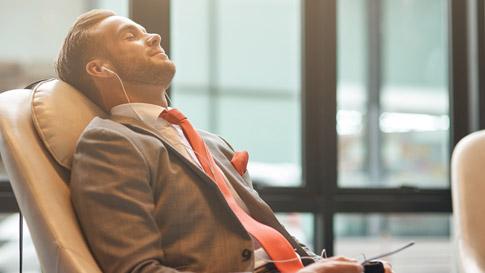 One of the worst things about arriving in London after a long-haul flight from Australia is landing at 4:45am and being in town at 6:00am without a hotel room to check in to.
If you travellers have Oneworld Sapphire status or have just flown in Club World Business Class on British Airways, you can use the arrivals lounge at London Heathrow Terminal 5.  The lounge here offers showers, breakfast, couches to relax in and spaces to work in.  An ideal space to freshen up in before a long day of meetings in London.
If you can't access a lounge, see if you can organise an early check-in at your hotel.  Most hotels will accommodate this for a small fee.
At the end of the day, some simple perks for the employee or traveller – such as exit row seats, flights at the right time and early hotel check-in – can ensure you have a comfortable traveller on the road.  One thing's for sure, a comfortable traveller is a productive traveller.
James Wilkinson is host of the new global executive travel TV show WAYFARER and a business travel expert on various TV networks in Australia.