Some of the United Kingdom of Great Britain and Northern Ireland's most promising athletes have been welcomed to Queensland as athletes arrive on the Gold Coast ahead of the 2018 Commonwealth Games which runs from April 4 to 15.
In a precursor to the competition commencing, the Australian British Chamber of Commerce and business travel specialist Corporate Traveller has hosted a 2018 Commonwealth Games Lunch in Brisbane at the global head office of Flight Centre Travel Group. 
Along with invited dignitaries and athletes in attendance were clients of Corporate Traveller and members of the Australian British Chamber of Commerce.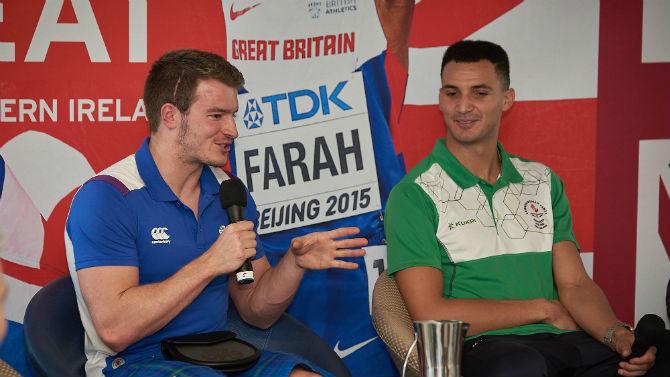 Athletes Mimi-Isabella Cesar, rhythmic gymnast from England; Euan Inglis, swimmer from Scotland; and Adam McMullen, long jumper from Northern Ireland were introduced to the audience for a panel discussion along with Professor Nicola Phillips, Chef de Mission from Wales. 
They expressed their hopes for the Games, discussed their diverse career paths and how they were pleased to be in Australia to compete. 
Corporate Traveller General Manager Jess Anscombe said that Corporate Traveller and the Australian British Chamber of Commerce had developed a close working partnership over the past three years.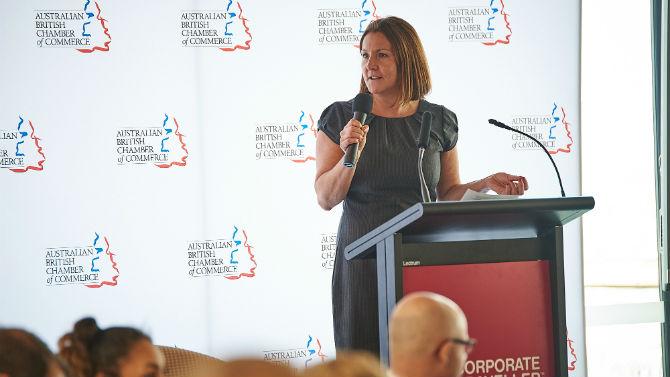 "Both our organisations have a common goal of connecting businesses globally, and sport is a major way in which to bring people together," Ms Anscombe said. 
"We're very excited to have the Commonwealth Games here in Queensland and also being able to continue some of that great Anglo-Australian rivalry."
Ms Anscombe said she was looking forward to following the fortunes of her home country, England, and indeed all the seven home nations teams. 
The British High Commissioner, Her Excellency, Menna Rawlings CMG said that she was looking forward to witnessing the sporting excellence on show at the Gold Coast.
"The Commonwealth consists of 71 nations and territories and makes up about one-third of the world's population," Her Excellency said.
"There's so much diversity on offer in terms of sports that you don't see played out often in many countries."
Her Excellency said the Commonwealth nations were generating $687 billion in trade between themselves each year and highlighted the importance of the Commonwealth to be revitalised so that relationships and opportunities between countries can be maximised.