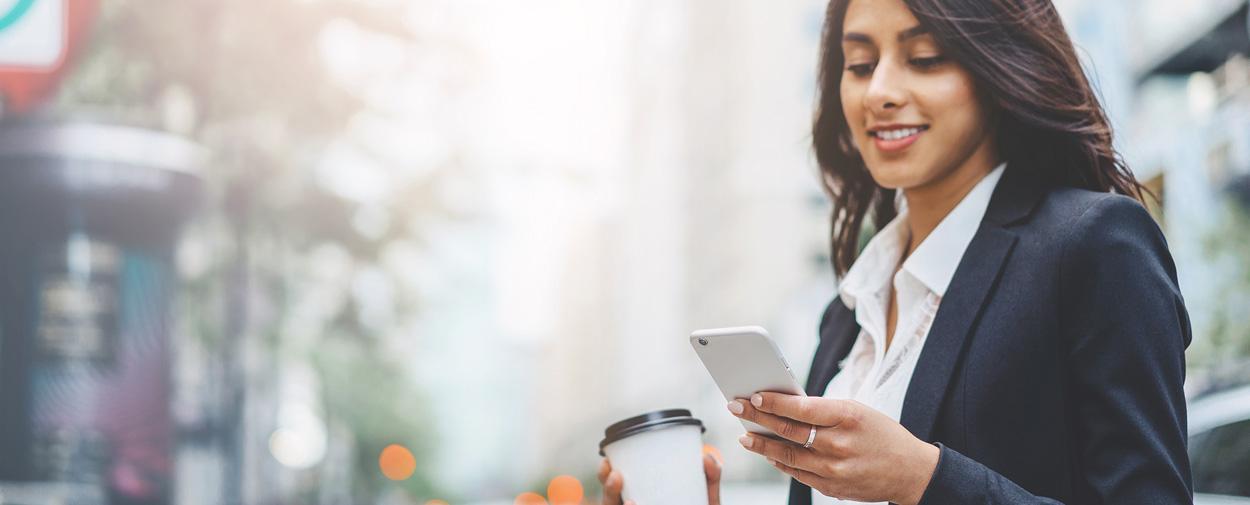 We've all been there. A new tech platform has been proposed, or you've switched supplier and have to change systems. Corporate Traveller makes the process of switching your business travel technology as simple as possible. We understand that switching technology may be a daunting process, especially with managing employees. We've put together a comprehensive guide to help you plan the change management strategy for your tech switch.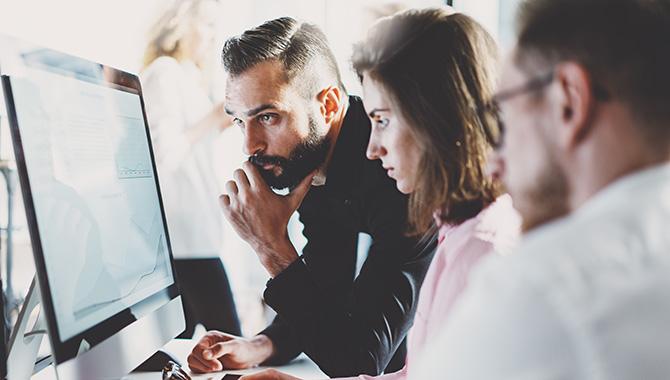 Why switch your technology
If you're a business that has been around for more than 5 years then there's a good chance technology has changed in your industry. Whether that's financial systems, POS, or timesheets, or tech specific to your industry – there's always lots of change. Why? Because we find ways to do things more efficiently and effectively, which only helps the bottom line. With the growth of AI technology is set to change at a rapid pace.
Choosing your technology
Perhaps by this stage, you've identified a key area that your business could benefit from technology. Let's get started on your journey to selecting the right technology.
Research possible solutions
In this step, you will need to research and find a multitude of technology solutions for your business problem. While it might be tempting to go with the first one you find with an informed salesperson, it's important to cast the net wide.
It's important to conduct a Needs Analysis here to determine what you're really after. Here are the key steps:
Survey stakeholders – ensure you understand what each stakeholder needs from the technology.
Prioritise needs – rank the needs of stakeholders to determine what is critical, important, and nice-to-haves.
Document the needs – create a document that outlines the needs.
Identify features – identify and outline key features that your technology should have based on the needs.
Cite high-level requirements – do you need to consider integrations with existing software or hardware?
These steps will help you to determine the needs of your business and form a "Needs Analysis".
Develop a shortlist
Now that you've researched the possible solutions, it's time to compare them all. Then create a shortlist of solutions that suit your business. When comparing the technology it's important to consider:
Costs (implementation and ongoing)
Time to implement
Required technological skills of users
Infrastructure setup – do you have the right IT systems, hardware, and support to implement?
Potential cost or time savings through efficiency
Involve key stakeholders in the decision 
By this stage, you have developed a shortlist or identified the right solution. Now it's time to develop and present a business case to stakeholders. Stakeholders should include:
Upper management
Champions of the process
Staff who will use the technology
Each of these stakeholders will have different experiences and requirements of the technology. The business case aims to provide answers to their inevitable questions of "How much will this cost/save the business" and "How will this affect me". This part of the plan calls for lots of patience and communication as you navigate the many questions and objections to change.
Develop an implementation roadmap
Now that you've finally got the approval to move ahead with your technology switch you'll need to develop a roadmap. The roadmap should identify the key stakeholders, groups, and employees that will be involved in the process. It should provide a step-by-step process, breaking the change into small and manageable portions. This allows employees to feel like the change is gradual and well-planned. The roadmap will need to have milestones, key champions of change, and be communicated to the wider business. This way each department can understand their involvement and when it might happen.
Kotter's 8 Steps to Change provides a great starting point for your roadmap.
Create a sense of urgency
Build a guiding coalition
Form a strategic vision and initiatives
Enlist a volunteer army
Enable action by removing barriers
Generate short-term wins
Sustain acceleration
Institute change
Download 8-step Process for Leading Change ebook to add to your Switching Tech toolkit today!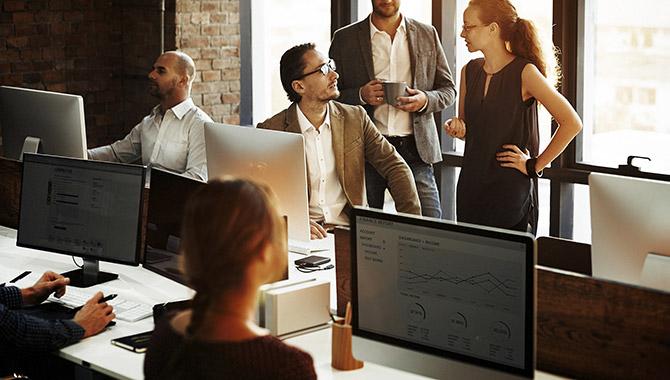 The major hurdle: Change management
The major hurdle with switching technology is usually change management for the people in your organisation. While lots of people say they like change, it can still be challenging when that actually comes into practice.
Tackling resistance
There are a number of reasons why people resist change. According to the Harvard Business Review the top 10 reasons are:
Loss of control
Excess uncertainty
Don't like surprises
Everything seems unfamiliar
Loss of face
Concerns about competence
More work
Ripple effects
Past resentments
Threat to jobs
Resistance to change in human behaviour comes from our own personal insecurities about our roles. Communicate your plan for the technology and be prepared to answer and address questions around the reasons for resistance above.
Communication is key
"People fear what they don't understand and hate what they can't conquer" – Andrew Smith
It's natural for people to have insecurities or concerns about their roles within a business. There are a number of threats to an employees role, whether perceived or real. There are changing economic environments, downsizing, new hires, and new technologies. Your communication plan should be set up to abate these fears where possible. If staff reduction is on the cards, it can be best to be upfront about that possibility.
Communication is also key during the implementation. Ensure you have regular catchups to update the team on the progress of the technology implementation.
Celebrate Achievements
Since you have your technology implementation roadmap separated into manageable portions, make sure you celebrate the success or milestones. This doesn't have to be a huge party or presents but could be as simple as a company-wide email with an update on the progress and naming and thanking those involved.
Monitor and measure
Imagine you're now at the stage where employees are trained and using the technology – great! But you're not out of the woods just yet. It's important to monitor and measure the use of the technology. Why? Because you've put all this work into implementing new technology so it's key to ensure employees are using it and using it properly. Monitor performance and implement refresher training if required. Make sure you're measuring potential cost or time savings and sharing this information up to management to ensure the perceived success of your program.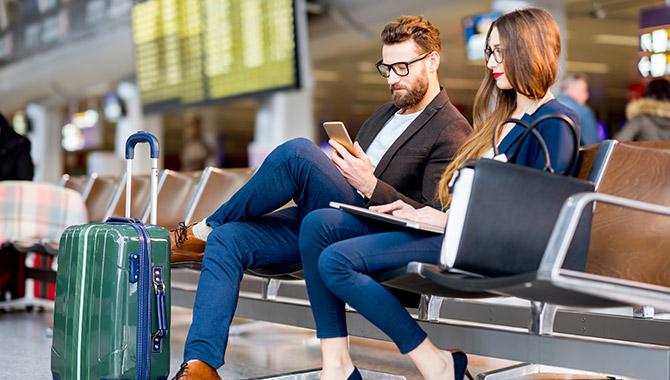 Technology helping business travel
Technology has changed significantly in our 25 years in business travel management. We've been fortunate enough to see real business transformation thanks to technology. From Online Booking Tools, pre-trip approvals or mobile apps for travellers, it's transforming travel as we know it. Technology is designed to make your job easier and increase productivity, not the opposite. While there is an initial investment of time in learning new technology, you'll realise the benefits when you start booking.
Key benefits to technology in business travel:
Streamlined booking process
Tailor tools to suit your business
Access low-fee travel options
Expedite pre-trip approvals
Manage traveller preferences
Improve policy compliance
Provide travellers with vital information on the go
Maximise staff productivity
Control of your business spend
Travel technology in the office
Change the way you book travel with our technology solutions. You can utilise our DIY option CT.GO or custom solutions like Ultimate for your booking, reporting, and expenses. Our dedicated team work with you to find the best tools for your business.
Travel technology on the road
Keep travellers up to date with our mobile app to stay up to date on travel alerts and change their bookings on the fly. Set their minds at ease with on-the-go access to their travel itinerary and 24/7 support.
Change management in business travel
Change management for the booker
The travel booker will spend the most time with the new technology, so it's key to get them onboard. Involve them in the selection process, delegate tasks to them and ensure you are addressing any concerns they have. Provide them with the opportunity to provide feedback on the tools and process to ensure they feel heard.
Change management for the traveller
The traveller might use the technology less or differently to the booker but are key to the success of the implementation. Travellers will have a greater potential to influence how the wider business feels about the tools. Identify and involve key traveller 'influencers' in the training and education process. They can become advocates and teach other team members how the technology works.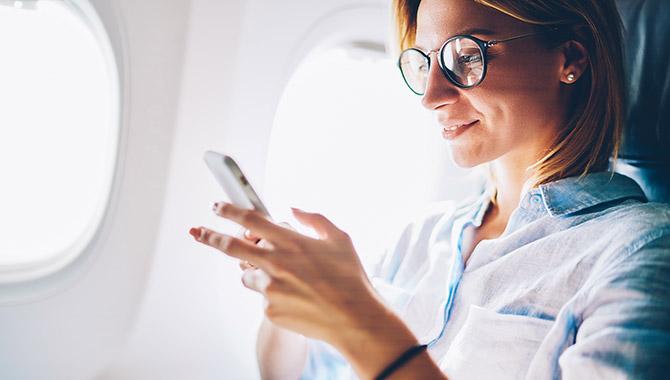 Why you should switch your business travel technology
If something isn't broken why fix it? Good question. Your current travel management solution might be working ok but could be costing you in other ways. Is it the best for time efficiency or access to the best deals? Corporate Traveller has invested heavily in technology. We want the best systems available for our customers.
Key reasons to switch to Corporate Traveller are to:
Consolidate your travel spend
Enforce or introduce a travel policy
Get the best deals and range of airfares, car hire, accommodation
Implement a new expense management or accounting system
Benchmark or report on their progress
24/7 support on or off the road with Australian call centre
Always supported by our Dedicated Travel Manager 
See the proof
Corporate Traveller has helped many SMEs switch their technology to our world-class platforms. We've prepared a number of case studies to showcase the work we've done with our happy clients.