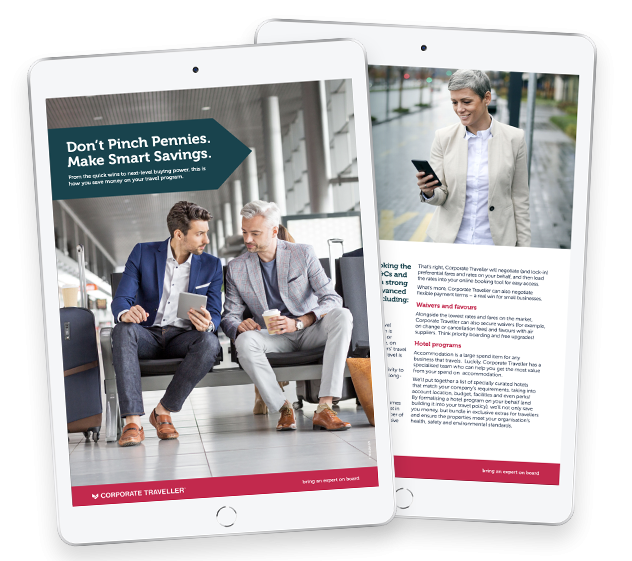 Business travel putting a dent in your company budget? As line items go – business travel can pack a punch but there's insider ways to get impressive savings. Download this guide for advice on:  
Slashing the biggest costs first.  
How to spend wisely.  
Next level savings.  
Plus we show you how one of our customers saved big on their own business travel.  
Download the Smarter Savings guide now