Make every trip seamless, safe and successful with Sam, powered by Corporate Traveller. Fuelled by powerful AI, our mobile app Sam, ensures travellers have all the essential information at hand, including itineraries, in-trip notifications and alerts - all delivered in real time, 24-7. Make bookings, get the latest news and tips, and stay in contact with your team – it's all possible with Sam.
Bookability 
Book air and hotel travel via the app for the ultimate in convenience. It's all powered by Savi and synched to your desktop.  
Itineraries  
View all of your travel plans in an easy-to-read itinerary, including departure time, terminal, boarding gate and more  
Notifications 
Get critical notifications such as flight status reports, weather and traffic reports, COVID-19 alerts, information and more 
These companies have Sam in their pockets
"My experience with SAM has been great! I like the fact that I don't have to get my laptop out to make a booking any longer. It's easy and quick!"

-- Mandy, AgTrade --
Sam goes beyond seamless bookings...
Geo targeted intelligence 
Sam organises, curates and sends information to travellers that's based on the unique context and location of their individual trip.  
Travel Arranger Functionality 
Travel Arrangers and Bookers can view their travellers' itineraries, plus get notifications of any changes or issues that may have occurred. 
Travel News Hub 
Get a global picture of COVID travel news, restrictions and alerts, airline routes and traveller information. Never before has this information been so valuable.   
Sam Community 
Find the coolest café in town or the closest shower in the airport. Just ask the Sam community, where travellers share their discoveries, tips and ideas.  
Provider Integration 
Book a ride share through the app, wherever, whenever. It's the ultimate in convenience.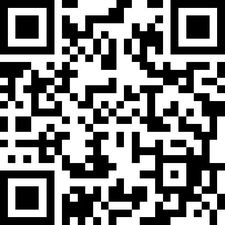 Download the SAM Mobile App on your preferred app store, or scan the QR code on your mobile phone: 
Let us show you how Sam can transform your business travel. Book a Demo of Sam today.
More things Sam can do:
Access your itinerary online and offline 
Provide check in reminders 
Automatically sync your itinerary for corporate bookings 
Manually forward other / leisure reservations 
Export trips to calendar 
Check into your flight 
Inform you about travel disruption and flight change notifications 
Provide interactive city guides and restaurant recommendations 
Call your travel consultant  
Upload expenses within the app