International ticket prices stay flat, domestic fares rise but travellers still enjoying the golden era of travel: 4D Air Report
Travellers paid more for their domestic tickets in 2017, while corporate international fares remained flat and leisure travellers paid on average 4.3% less for their long-haul tickets.
According to the latest 4D FOCUS - AUSTRALIA Aviation and Airfare Analysis, compiled by Flight Centre Travel Group's 4th Dimension Business Travel Consulting division – (purchased) domestic economy corporate and leisure ticket prices rose, on average 3.5% and 8.9% in 2017 respectively.
The report includes a benchmarking study that compares tickets purchased from FCTG's corporate and retail businesses in 2017 compared to 2016 and 2015 airfares.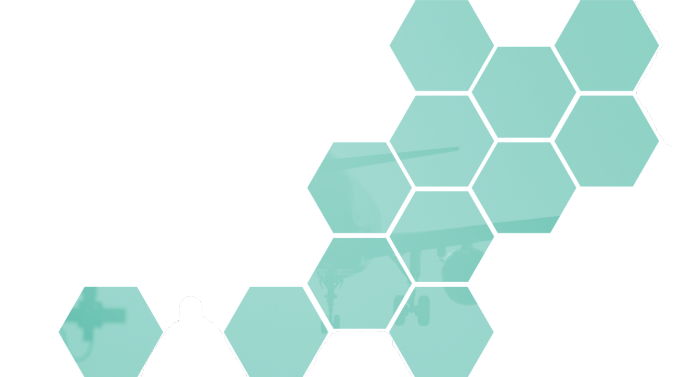 Felicity Burke, General Manager of 4D, said the ticket increases the business had witnessed during the year in the domestic space had been driven by strong consumer demand, steady tourism growth and gradual increases in carrier published fares.
"Both Qantas Airways and Virgin Australia increased their published airfares during the year, with the largest percentage increases on the economy class restricted airfares," Felicity said. "The carrier-driven increases have pushed the cheaper 'leisure traveller' airfares upwards to the range of 2.5% to 8%. Also noted are business class fare increases of between 2% to 8% and economy class flexible fares 2% to 7% during 2017."
Felicity said the positive news was that international economy fares for corporates had remained flat in 2017 and leisure travellers had another year of excellent value, low-priced long-haul fares.
Corporate Traveller General Manager Jess Anscombe said it was now more important than ever for businesses to be booking their travel with an expert travel provider.
"The 4D air report is predicting that domestic corporate airfares could rise by a further 2.5% and that domestic leisure fares, as in the cheaper, restricted ticket classes, could increase by 4.6%. There is also the belief that rising oil prices could impact the price of airfares," Jess said.
"With domestic airfares set to increase in the coming 18 months, it will be important for businesses to work closely with their travel provider to mitigate rising prices and maintain travel volume.
"Corporate Traveller can help customers to prepare for the period ahead by comparing the air report's forecasts to their current travel patterns. There are a number of ways that businesses can avoid higher fares through smarter buying. Our team will work with each client to assess their travel programs and make recommendations accordingly."
Corporate Traveller suggests businesses consider the below about their air travel:
Make sure all of your staff are using lowest logical fares within your program.
Reconsider the need to travel in peak periods or peak times. Consider flying later or earlier to leverage cheaper airfares.
Book your fares as early as possible.
Reduce the number of changes and ticket cancellations your people are making or assess whether there is a more appropriate fare type based upon your behaviour if changes are inevitable.
Ask Corporate Traveller to assess how much your business is spending on flexible fares versus lowest logical fares.
Identify whether a corporate airline program, such as Corporate Traveller's Smart Fly or company specific deal, could demonstrate savings by focusing on channelling volume through your preferred carrier.  
"Customers working with Corporate Traveller can be confident that we'll keep an eye on the shifting airfares over the next 12 to 18 months. We'll use these insights to regularly assess the performance of our customers' programs to highlight opportunities for savings or better efficiencies," Jess said.
"This report provides excellent insight into how airfares changed in 2017 and what we can expect from the aviation industry including different carriers in the future."
Download a snapshot of the 4D Aviation and Airfare report >>
Key findings in 4D's report:
Domestic Travel - CORPORATE Economy Class airfare benchmarking
(based on 2017 fare benchmarking against 2016 fares)
Domestic economy class price changes for tickets purchased through FCTG's corporate brands ranged from a 1% to 9% increase on key routes
Corporates flying the CBR – SYD route incurred the lowest increase with fares rising by 1%
Those corporates travelling on the ADL – SYD and HBA – MEL routes incurred the largest economy increases of 6% and 9% respectively.
Domestic Travel - LEISURE Economy Class airfare benchmarking
(based on 2017 fare benchmarking against 2016 fares)
From 2016 to 2017 the average price of domestic economy class leisure fares purchased through FCTG's leisure division increased by 9%
The biggest increase for leisure tickets was for the ADL – SYD and MEL – SYD routes where prices increased by an average 14% over 2016
Leisure economy travellers flying BNE – PER saw the smallest increase of 4%.
Four key industry themes have been highlighted for the year ahead:
Shifting airfares - due to continued airline transformation, strong tourism numbers, solid load factors, a rise in oil prices and positive economic outlook
Connected technology - such as biometric systems are producing a frictionless international passenger experience, speeding up processing times and reducing airport congestion;
Air New Zealand and Virgin Australia ending their trans-Tasman alliance - which will see Air New Zealand, Qantas and Virgin Australia making tactical moves to increase market share across the Tasman; and
International airlines continuing to adjust their networks - from and to Australia, and deploy new aircraft for an improved flight experience.
FAST FACTS
MEL- SYD is the busiest domestic route (10.8 million seats – up 1.2% on 2016; 54,500 flights) and 2nd busiest route in the world in 2017 (up from 4th in 2016)
Brisbane – Sydney is the next busiest domestic route with 4.7 million seats flown during 2017
8.8 million inbound visitors into Australia during 2017 (+6.5% on 2016)
62 international airlines operated to/from Australia during 2017
2017 On-time performance:

Virgin Network – departure 85.3%; arrival 83.4%
Qantas Network – departure 85.1%; arrival 84.4%.