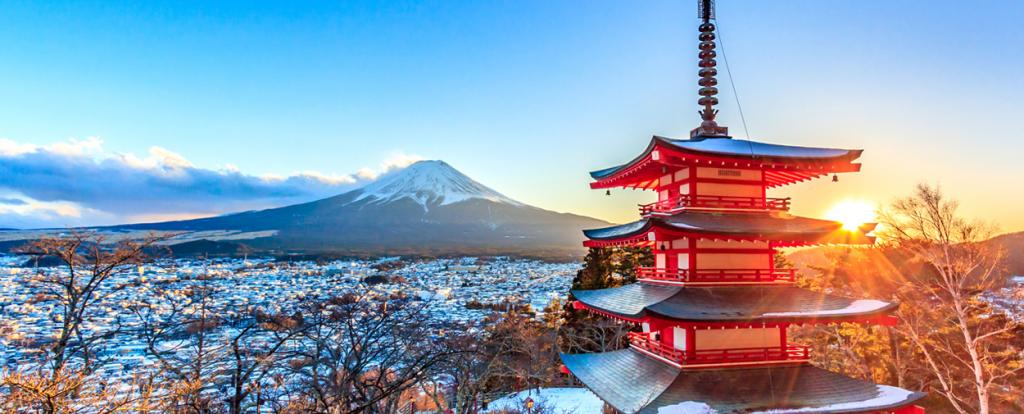 From formal boardrooms and meetings, to the nightlife of saké and karaoke. Tokyo is a chaotic blend of two worlds with polite people who know how to party. The city is home to some of the largest companies in tech and automotives. Whether you're heading to Tokyo for a short business trip or an extended stay, there's lots to read up on to navigate the quirks and intricacies of this beautiful eastern culture.
The Tokyo Metropolis has a population of more than 13.5 million people, with the greater Tokyo area population estimated to be over 36 million. Quite a lot of people when you compare the size of Tokyo to Australia when we only have 25 million people in the whole country. But with clever city planning, when you visit Tokyo it won't seem much busier than any other major city in the world.
A Little History
Did you know? Tokyo has only been Japan's capital since 1869. Previously the Emperor resided in Kyoto (the nation's capital) but moved to Tokyo (then named Edo) at the end of the Edo period. The city became known as Tokyo from that point on, and as the capital of Japan. The country still has an Emperor, the head of the Imperial Family and head of state of Japan. The Imperial House of Japan is the oldest continuing monarchical house in the world.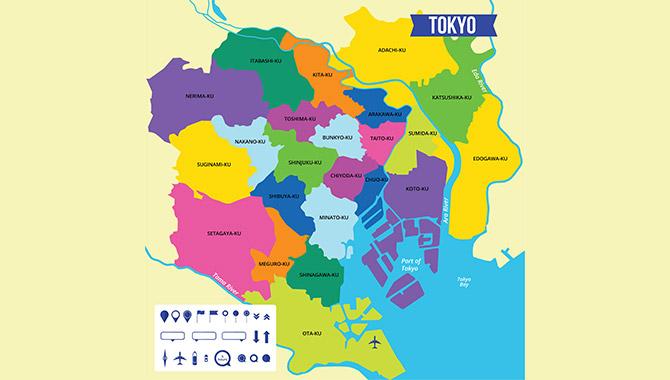 A Map of Tokyo 
Tokyo is made up of 23 special wards (municipalities), with each containing a number of districts. Each district has its own unique vibe and purpose. From the eclectic fashions of Harajuku to the old-world charm of Asakusa – there's lots to see and do in Tokyo. You could spend your whole life exploring the city. Since we're on a business trip though, we'll shorten it down to some must-see districts.
Business districts
Of the many districts, there are a few that house most of the corporate and government activity. If you're heading to Japan on a business trip, there's a good chance you'll be visiting one of these districts.
| | |
| --- | --- |
| District | Corporate Offices |
| Akasaka | Fujifilm, Fuji Xerox, Universal Music Japan LLC, Komatsku |
| Ikebukuro | Hitachi Plant |
| Roppongi | Ferrari Japan, Lenovo Japan, Google Japan, Golfman Sachs |
| Marunouchi | Hitachi, Mitsubishi, Nikko Citigroup, JPMorgan Chase, Deloitte Touche Tohmatsu |
| Nihonbashi | HSBC Japan, Takeda Pharmaceutical Company, Bank of America Merrill Lynch Japan |
| Nishi-Shinjuku / Shinjuku | Sanofi, Taisei Corporation, Seiko Epson, Tokyo Metropolitan Government |
| Shibuya | Coca-Cola Japan, Kentucky Fried Chicken Japan Ltd, Nippon Crown Records Co Ltd, Sapporo Breweries Limited |
| Shiodome | Dentsu, Fujitsu, Nippon Express, Softbank |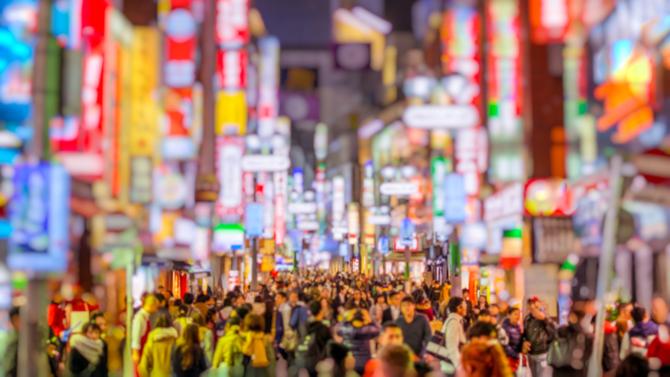 Shinjuku
If you're lucky enough to visit Shinjuku, the Metropolitan Government building has observatories available to the public for free. Cast your eye over Tokyo from 202 metres in the sky for panoramic views. On a good day, you can even see Mount Fuji, the Tokyo Skytree, Tokyo Tower, Meiji Shrine and Tokyo Dome. The North Observatory is open until 11pm at night in case you're working late.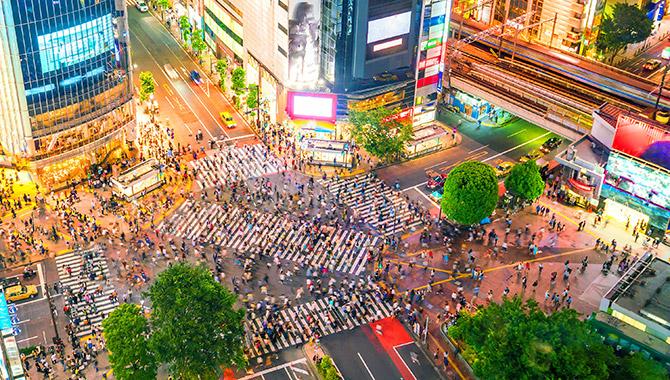 Shibuya
Here lies one of Tokyo's major tourist attractions. No doubt you've seen at least some footage of the Shibuya crossing in your lifetime. At peak times there is said to be over 1000 people crossing at a time. Everyone is very polite though, so you'll navigate through easily. It should definitely be an item on your Tokyo checklist.
While you're there, the Hachiko dog statue is on the train station side of the crossing. People travel to touch the bronze statue for good luck. If you've ever watched the 2009 Hachi movie with Richard Gere you'll know the story. Hachiko is Tokyo's most famous dog after his story became legend. He waited at the train station every day for his master who had passed away. Pack the tissues if you want to read his story.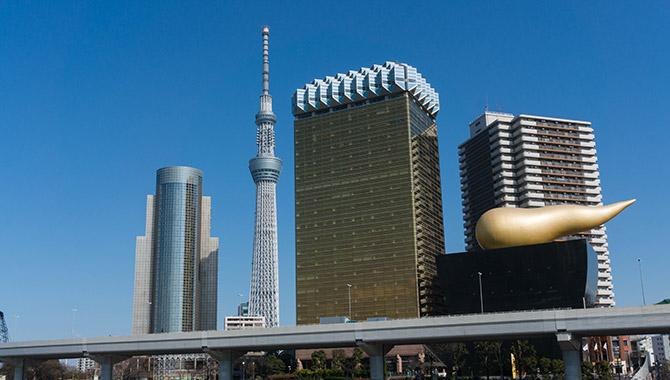 Asakusa/Sumida
Asakusa is one of Japan's older areas where you'll find more history in the architecture. It's home to the Sensoji temple, Tokyo's oldest Buddist temple. It was completed in the year 645. Admission is free and there are a number of tourist stalls nearby for souvenirs. The sheer size and magnificence of the temple will leave you in awe and glad that you visited.
The Tokyo Skytree is technically in the Sumida City Ward, but it's not far from Asakusa. The Skytree is a TV broadcasting tower and is the tallest structure in Japan. It has a large shopping complex AND aquarium in its base. There are two observation decks at 350 and 450 metres with stunning views of Tokyo. There is a cost for this one, with the first observation deck at 2060 Yen (~$25AUD) and the second deck is an additional 1030 Yen (~$12.50AUD). A small price to pay to check this one off your bucket list.
The Asahi Headquarters has caused a bit of controversy for the residents. Atop the Asahi Beer Tower is a sculpture by Frenchman Philippe Starcke which is MEANT to be a golden flame. However, it doesn't quite look like one and the Japanese people often refer to it as the "gold poo building". It's visible from the river cruises and a number of popular tourist attractions so seeing confused tourists isn't a surprise.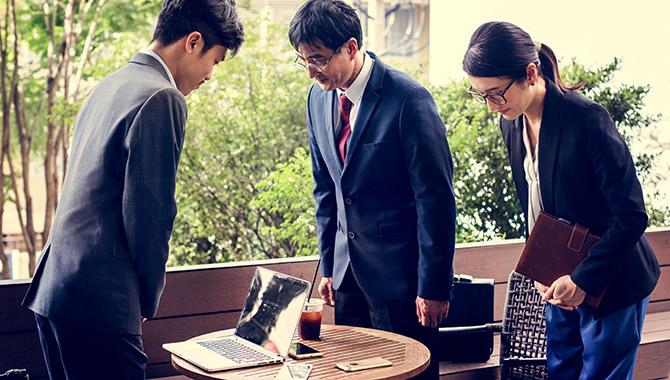 Business Culture
Japanese business culture takes a formal and introverted approach compared to western business dealings. It's important to understand the traditions and interactions before your meetings. While some industries will vary in terms of formality, it is best to take the most formal approach initially and adjust based on your host's interactions.
Business Cards
Business cards are huge in Japan. They are typically printed two-sided with Japanese on one side and English on the reverse. When handing your business card to someone, do so with two hands and the Japanese side facing up. When receiving a business card, ensure you place it in your business card holder or your compendium. It is considered rude to place a business card in your back pocket or wallet, as it is if you leave it behind.
Take at least 100 business cards with you for a week-long business trip as you can expect to hand out as many as 12 per large meeting. If you're speaking at a conference it will be a lot more.
What to wear – Men
Japanese business attire for men is seasonal and quite formal. Here are some handy tips:
Oct-April – Japanese businessmen wear dark navy, charcoal gray, or black suits. Match with a white shirt and subtle-designed tie.

May-September – Japanese businessmen wear light gray suits

Dec-Feb – Wear formal coats

Mar-April – Wear short raincoats
Make sure to avoid a black suit, white shirt and black tie as this is reserved for funerals. For personal grooming, avoid too much cologne or aftershave. With hairstyles, ensure you are well-groomed and be aware most companies do not allow male employees to have a beard or shave their head.
What to wear – Women
Japanese business culture is still heavily dominated by men. Male executives find it difficult to relate to female executives. For dress codes here are some handy tips:
Avoid bright colours and stick with the seasonal colours mentioned in the Men's section above.

Leave the glamazon makeup at home for this trip and focus on looking strong rather than flashy.

Wear pantsuits or longer skirt suits, most companies do not allow above-the-knee skirts

Stick to lower-heeled shoes as most companies do not allow high-heeled shoes in the office

Wear your hair short or neatly tied back
It's quite different from western culture and can vary depending on the industry. We recommend taking a more conservative approach initially until you can gauge the environment and how "western" you can dress.
General Etiquette
To finish off the Business culture section here are the top 10 things to remember for general business etiquette in Japan:
Avoid talking about politics, religion, or family

Don't blow your nose in public, quietly excuse yourself to the bathroom and hide in a stall

Avoid handshakes and bow as the Japanese do

If you're offered a handshake, don't use this opportunity to show you're the incredible hulk. Go with a light handshake.

Don't try and high-five anyone or pat anyone on the back

Never make derogatory remarks about co-workers or your company. It's very Japanese to hold a strong sense of pride for your employer.

Avoid questions about private lives.

Take lots of notes to show interest in meetings.

Plan an exact agenda for your meeting and don't go overtime

Use detailed slides and include everything that's important.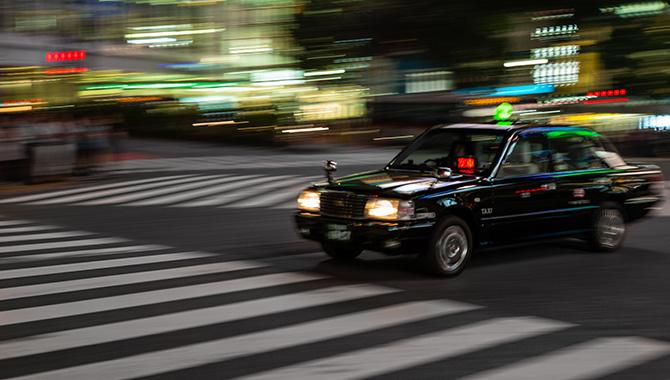 Airports and Transfers 
Narita Airport
Narita Airport is located approximately 60km from central Tokyo which is approximately 1-1.5hrs travel. It has three terminals and is the second-busiest passenger airport in Japan after Haneda. Lounges are available for passengers in Terminal 1 and 2.
Haneda Airport
Haneda Airport is located approximately 27km from central Tokyo which is approximately 35mins travel. It has three terminals - two domestics and one international. The terminals are operated by different private companies. Terminal 1 and 2 (domestic) are managed by Japan Airport Terminal Co., Ltd, and Tokyo International Airport Corporation runs the International terminal.
Airport to Tokyo Transfer
You have a few options available for transfers to central Tokyo from both airports – bus, train, or taxi. What you choose may depend on your budget and how comfortable you are with switching services during your trip.
Taxi
Travel by taxi is definitely going to be the most expensive option. While you may have some time to yourself to answer emails, you won't be travelling at a fixed price. Few of the taxi drivers have great English so make sure you have your hotel, or first destination written down (preferably in Japanese) so they can take you to the right destination.
Bus
The buses in Japan are a great way to get to your hotel from the airport. While it costs a bit more than the train, services like Airport Limousine buses stop at all the major hotels and you won't need to swap services. If you're not sure which one to take, the staff at the airport counter (look for the big orange signs) speak some English and can help you select the right bus for your hotel.
Train
Tokyo's train systems are second to none. You can easily jump on a train and head to central Tokyo from either Haneda or Narita airport. Depending on which part of Tokyo you're going to you may need to swap trains once or twice during your journey. Just make sure you're keeping an eye on the stops!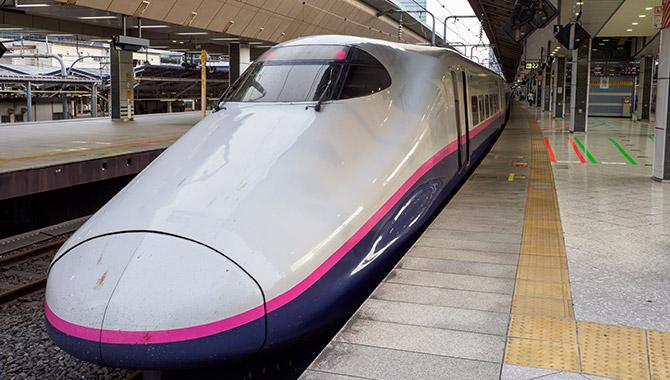 Tokyo Transport   
Transport around Tokyo is similar to airport transfers. To get around you'll definitely want to get yourself an ICOCA card (ICOCA means "shall we go?"). It's the same concept as a Myki, Opal or GoCard in Australia. You preload funds and touch on and off as you enter or exit the subway or buses.
You can purchase an ICOCA card at vending machines at train stations and costs 2000 yen (~$24.50 AUD). 500 Yen is used as a deposit that will be returned if you turn in your card, and the remaining 1500 is available for transport. You can add additional funds at similar ticket vending machines.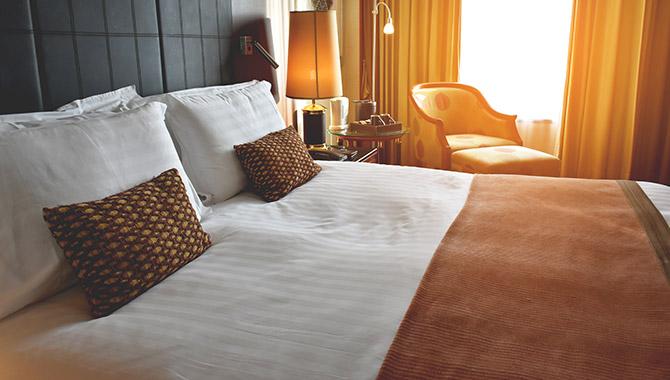 Hotels in Tokyo
Corporate Traveller has a number of preferred hotel suppliers in Tokyo that we've negotiated great rates with. Here are three of our preferred suppliers in the key business districts. Get in touch with our team to find out how you can access great rates on more hotels. 
Ibis Tokyo Shinjuku – Nishi-shinjuku
For a budget-friendly option, the Ibis Tokyo in Nishi-shinjuku (the skyscraper part of Shinjuku) is perfect. It's located 3 minutes' walk from the Tokyo Metro Shinjuku train station and in prime position in Tokyo's major commercial hub. The hotel offers free Internet in all guest rooms, so you can check your emails and update loved ones back home at night. Visit the in-house restaurant for food or the hotel bar for a nightcap.
Grand Hyatt Tokyo – Roppongi
If you're after a little more luxury, the Grand Hyatt Tokyo in Roppongi is a great option. The rooms are luxe and modern with a dash of traditional Japanese design influence. With an on-site restaurant, pool, fitness centre, spa, and free internet, it's the ideal place to unwind after a busy day of meetings.
Intercontinental – ANA Tokyo (Akasaka)
If you're visiting clients or offices further north of Roppongi, make sure you visit the Intercontinental ANA Tokyo in Akasaka. It is walking distance to Tokyo Tower and is near three Tokyo Metro stations. Utilise your spacious room, comfortable bed and block-out curtains to get the best night's sleep before your important meetings. With free high-speed internet (both wired and wireless) your presentation will be ready and sure to impress.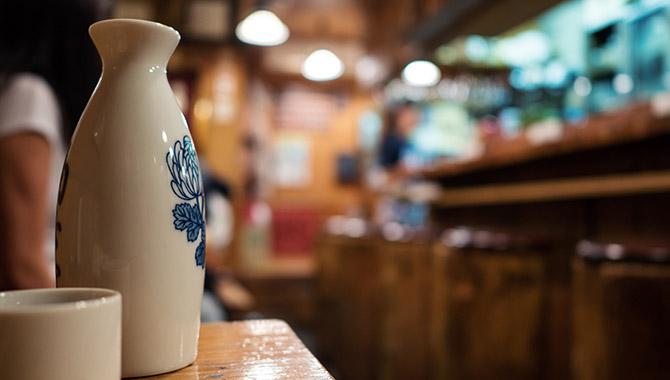 Drinking and Bars
You won't find a shortage of bars in Tokyo. Whether it's Asahi or Sapporo beer, or saké – you'll easily find something and somewhere to drink.
Japan has much more relaxed drinking laws than in Australia. You can purchase alcohol from grocery stores and 7-Elevens, but keep in mind the legal drinking age is 20 in case you're with younger travellers. Saké, a Japanese rice wine, is the national beverage. Contrary to western beliefs, saké is actually sipped slowly not thrown back like a shot (even if they do pour it into small glasses). You can have your saké warm or cold, though warm is the traditional way.
Saké bars can be found all across Tokyo. A quick Google from your hotel room will tell you everything that's nearby. Be prepared to add Karaoke to your night though, a much-loved entertainment in Japan.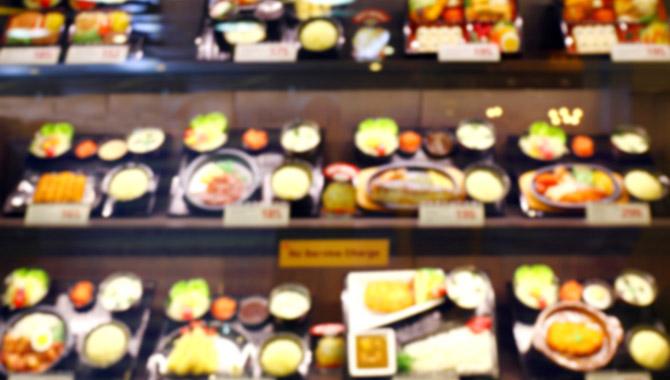 Cuisine and Restaurants
Get ready to see a lot of fake food. The majority of restaurants (fancy ones excluded) have fake food representations of their dishes in the window. The fake food industry is HUGE in Japan. Usually made out of wax or plastic, the replica food industry is estimated to be worth $90 million. Often Tokyo's restaurants or eateries are in small spaces where you can't really just pop in to see the menu and decide. So, the replica food allows you to see what you'll be ordering without the hassle of ever going off or mouldy.
Cuisine
Japanese food is not how we know it in Australia. It's rare to find chicken sushi in Tokyo, or even sushi itself. You'll find a lot more fish on the menu, as well as soups and noodles. Tokyo does offer a greater range of western options than smaller cities, so if you're desperate for a Big Mac or a Starbucks Latte you'll still be able to find those around. Tokyo is used to visitors so you'll often find you're handed an English menu as you sit down at most restaurants.
The Business Dinner
For the quiet, private dining options you have plenty to choose from in Tokyo. For authentic Japanese, not too far from Roppongi, visit Ise Sueyoshi. Once you've made a reservation, they will email you about allergies or food preferences. The owner and chef trained in Tokyo, Canada, and all around the world. Fresh ingredients are transported directly from some of the best places in Japan.
If you're searching for a noodle option, Ippudo Roppongi focuses on ramen and other traditional Japanese comfort food. It has won a number of awards and even has an online store for ramen supplies in case you can't live without it.
Needing a little more interaction and conversation? Tapas are a great way to break the ice and get the conversation flowing. The Tapas Molecular Bar in Nihonbashi-Muromachi serves a range of dishes in the traditional sushi-bar style. Dining is by reservation only for lunch and dinner, with only 8 seats available per sitting. If you're looking to impress your business guests then this might just be the place.
Make sure you plan ahead with any business dinners and make reservations. You don't want to be fumbling around at the last minute as your lack of concern or care for booking will be seen as a reflection of your care about the guests.
The Lunch Option
The great news about Tokyo is there will be a myriad of places for you to eat. If you're getting stuck trying to find a place for lunch, you can easily find a quick restaurant around any metro or train station. If you're getting tired of noodles, Tokyo will also have a number of western options from steakhouses to Starbucks. There's always McDonalds as well, make sure you try the Teriyaki Chicken Burger.
The Quick Bite
If you're just looking to grab something and run to your hotel room to relax, 7-Eleven might be the way to go. Don't worry, they're not like the 7-Eleven's in Australia where you can buy a slushie and maybe a packet of chips. At the 7-Eleven's in Tokyo, you can purchase baked goods, sushi, meals to reheat and more! Perfect to duck in and duck out to return to the safe haven of your hotel room to relax.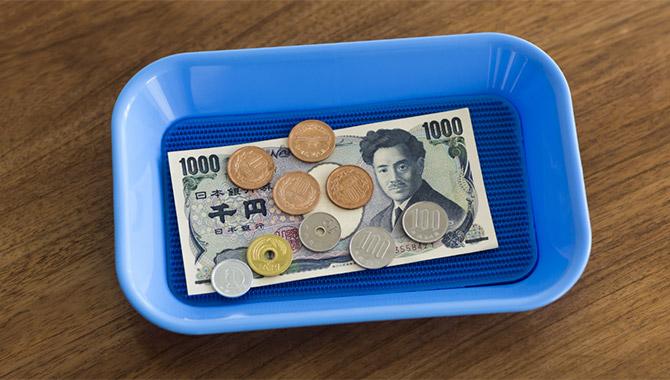 Essential information
The People
Generally, Japanese people are polite, helpful, and will go out of their way to help travellers as much as they can. Bowing when saying hello or thank you is common, but you'll find yourself reciprocating in no time. Some Japanese people love to practice their English with foreigners so you might find you'll become the most popular person at the bar for the evening!
Cash society
Japan is still very much a cash society. While you might have more luck with eftpos or credit cards in a big city like Tokyo, it's very common to pay in cash. If you're catching a cab or getting a bite to eat at a small restaurant then cash is really the way to go. It makes bill splitting nice and easy if you're out with colleagues or friends.
Run out of cash? You can find ATM machines that will take foreign debit cards at most 7-Elevens.
Tipping is not a thing in Japan, so keep that extra cash to yourself (or you might offend someone) and pay them extra with kind words and thanks.
You'll also notice cash trays almost everywhere you go to pay for things. A cashier will present you with a tray for your money, you don't hand it to them. It makes it easier to transfer coins and notes without dropping them and then there's no awkward hand-touching with strangers.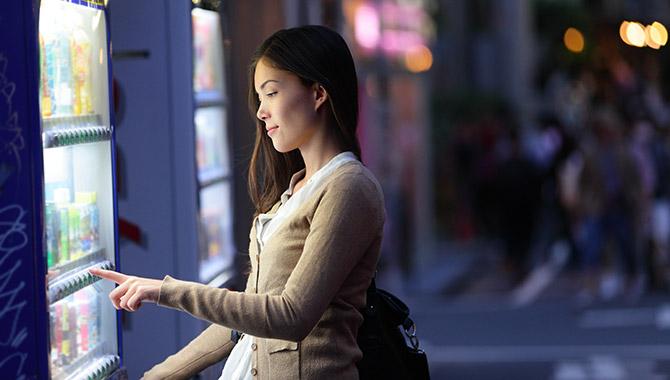 Vending Machines
Feeling like a soft drink at 3am? No problem. Vending machines are EVERYWHERE in Japan. From hotels to small towns to train stations. It's rare to see one vending machine by itself too, they usually collect in large packs. Japan is famous for its alternative flavours and tastes and the vending machines follow suit. If you're visiting around cherry blossom season, you'll even find a Cherry Blossom Coca-Cola! Use up your small change easily with a vending machine. Keep an eye out for the blue or red lights under the drinks, that will tell you whether they're cold or hot drinks. 
Litter
Japan is definitely NOT the place to be a litterbug. Japan's streets are spotless because it is in their culture to be cleanly. In 2014, after a World Cup soccer match against Argentina, Japanese spectators shocked the world. They picked up cans, tissues, and confetti to pop into the bins, regardless of who the litter belonged to.
Recycling is big in Japan. According to the Plastic Waste Management Institute, Japan recycles 77% of its waste as a nation. Tokyo's public toilets, parks, streets etc are almost completely litter-free. Everyone just picks up after themselves. As a result, there are fewer rubbish bins in public places. Locals and travellers often carry a plastic bag with them to store their rubbish until they get home. Pop a few ziplock or plastic bags into your handbag or pocket just in case. Most vending machine areas will have a recycling bin or rubbish bin near them. So, if you're desperate for a bin, look for the vending machines.
Stay connected
The Tokyo Metropolitan Government are focused on making their city friendly for tourists. Tokyo is home to a myriad of free WiFi networks, so you'll be able to stay connected. Failing that there's always Starbucks and the upscale hotels often provide a free smartphone with internet for you to use (and take out of the hotel) during your stay.
If you want to use your phone, you can easily purchase SIM cards to pick up at the airport or get them delivered to your hotel for pickup when you check-in. Alternatively, you can also rent a pocket-WiFi if you have multiple devices to connect. EConnect Japan offers both sim cards and pocket-WiFi.
Gambling
Did you know?! It is illegal in Japan to gamble for cash. So you won't see slot (poker) machines around, but you will see A LOT of Pachinko machines. Pachinko machines look like vertical pinball machines, with the pachinko balls being the bet, the object, and the prize. Patrons bet with the balls, navigate them through the pinball-like maze and win more balls (hopefully). The pachinko balls that are won at the parlour are exchanged for prizes or tokens on the premises and then exchanged for cash at another location. Pachinko balls may not be removed from the parlour.
According to Fortune, the Japanese Pachinko industry is bigger than Macau, Las Vegas and Singapore combined.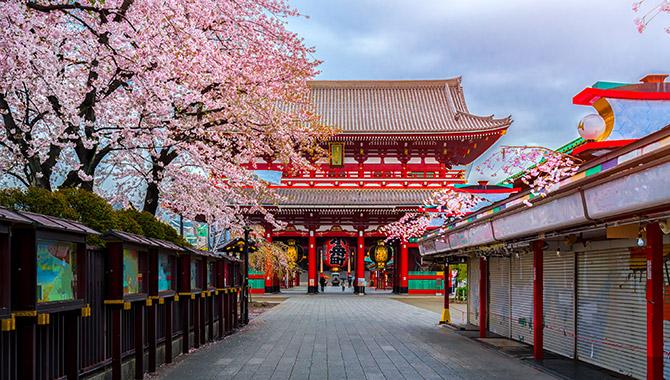 Religion
Although it's not polite to talk about religion in Japan with your colleagues or business associates, you will find relics of religion everywhere. With temples and shrines across Tokyo and the wider Japan, it will be difficult to avoid entirely.
Shintoism - Shrines
Shrines are related to Shintoism – a religion that originated in Japan. You will find shrines set in nature, as the figureheads of the religion the Shinto gods "kami" represent elements like wind, rain, mountains, trees, rivers, and fertility. The Sun Goddess is considered Shinto's most important kami. The Meiji Shrine is one of the most popular Shinto shrines in Tokyo. Walk through the peaceful forest to the shrine, and if you're lucky you might even witness a Shinto wedding.
Buddhism - Temples
Temples are related to Buddhism – a religion that originated in India and was brought to Japan through China. Unlike shrines, Buddhist Temples are not found in nature and are often near more populated areas. Temples often contain golden Buddhas and it's fairly typical to have no photography permitted inside so get ready to take photos with your mind instead.
Ready to jet-set to Tokyo?
In a culture where taking a business card the incorrect way can cause shame and dishonour, it's key to do your research for Tokyo. Take your new-found knowledge of the city and its business culture to the boardroom and you're set to impress.
Whether you're ready to book or just exploring your options for travel, our dedicated travel managers can help you to plan for a trip to Tokyo! Make sure you have all the info you need about Visas, flights, and accommodation.