Local's guide to Wellington
Size really doesn't matter in New Zealand's renowned capital.  Make the most of your next trip to Wellington stay with our local tips.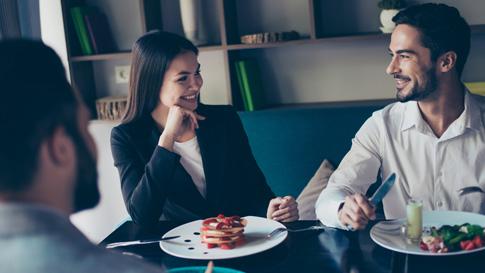 For brunch with a view, Coene's Bar & Eatery on the waterfront is hard to beat. It also offers some of the most creative dishes around. Try the miso-glazed smoked salmon served with potato rosti, or the brioche French toast burger with banana and bacon. 
Checkout the Prefab Café where everything from the furniture to the staff aprons is for sale.  Enjoy the aroma of coffee roasted on site and flavour-packed favourites such as muesli, fruit and coconut yoghurt. If you are starting your day late, Loretta serves brunch until 4pm.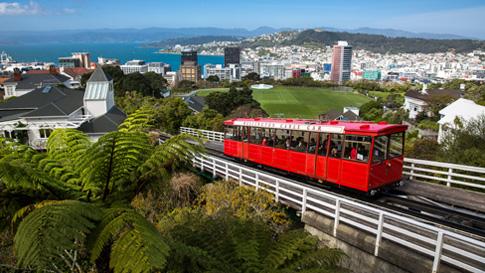 You never know what you will discover next at the Te Papa Museum. Its permanent exhibitions dedicated to the Maori are fascinating but wander through and you may discover the remains of a giant squid, or a seismometer that lets you watch earthquakes as they happen.
Learn more about New Zealand's natural wonders at Zealandia, where you can see endangered native wildlife including the tuatara and kaka birds. Go behind the scenes of  Middle Earth at the world-famous Weta Studio.
Whether you are a fan of Lord of the Rings or Thunderbirds, the props, weapons and incredible creatures on display will have you entranced.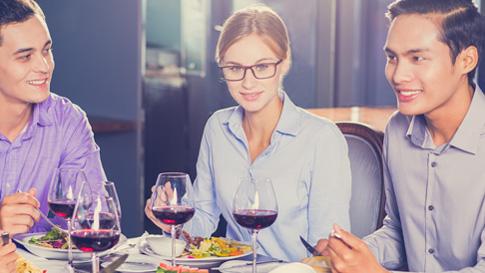 Chow down on Jerusalem artichoke soup with truffle oil, masala duck livers and sautéed spinach on toast, or a salad of barley, roast squash and haloumi at Field & Green, where the menu showcases whatever is in season.
For something more formal, Hippopotamus serves up superb French food with occasional influences from further afield. The salmon sashimi and the venison carpaccio with beetroot and chocolate are outrageously good.
Keep it casual at the Wellington Night Market on Friday and Saturday nights. There's more than 20 stalls, offering cheap bites from culinary cultures including the Philippines, the Caribbean and Hungary.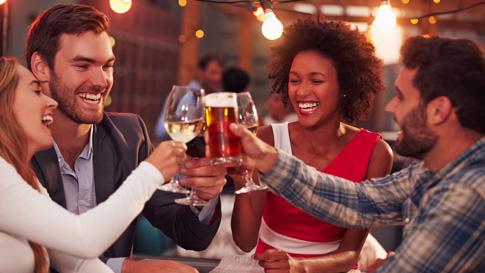 You can't claim global city status without at least one seductive cocktail bar that suits every occasion. Hawthorn Lounge's mood lighting, elegant interiors, old-school vibe fits the bill perfectly. The cocktails are so creative that you will want to work your way through the menu and there are Scrabble boards to keep you busy.
If your tipple of choice is whisky, Ancestral has a stellar selection from around the world, including boutique distilleries and limited-edition releases.  The team behind some of Wellington's best-loved venues created The Bresolin. Housed in an Edwardian villa, this adaptable bar and restaurant always hits the spot.
Boutique hotels don't come much better than QT Museum Wellington, which combines a central location right opposite Te Papa Museum with an outstanding in-house art collection.
The fact that it is also home to one of the city's best restaurants, Hippopotamus, is an added bonus. Alternatively, the InterContinental Wellington has generously sized rooms and always delivers superb service.