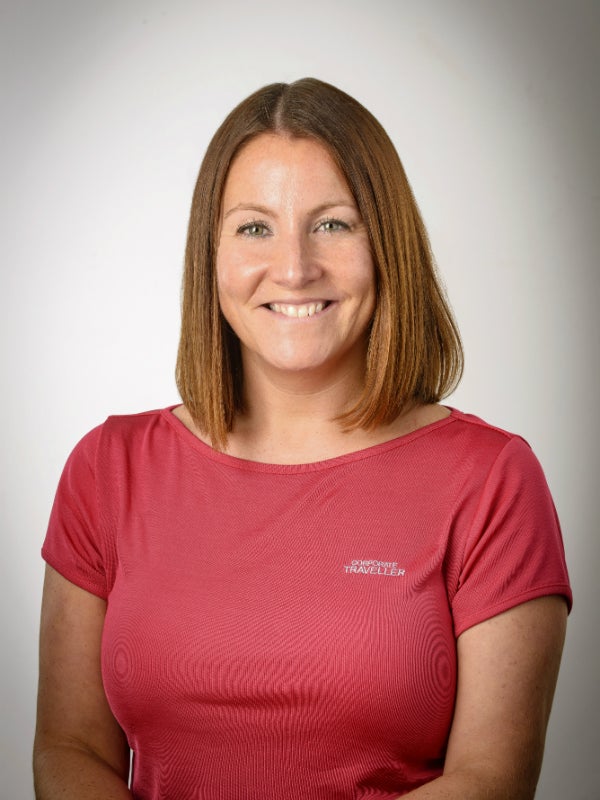 Jess started with the Flight Centre Travel Group over 16 years ago in the retail business in the United Kingdom. She has worked across a range of countries and brands, holding senior leadership roles in the United Kingdom and Australia including General Manager for Flight Centre Business Travel and General Manager for Flight Centre Brand Australia. Jess joined Corporate Traveller as Managing Director in 2017 and is responsible for the overall customer experience and ensuring the brand continues to evolve and achieve its strategic growth objectives.  She has oversight across business operations, technology, marketing and communication, sales and account management - as well ensuring Corporate Traveller is a great place to work. Jess is passionate about her customers, her employees and her brand, getting involved in mentor days, industry forums and customer advisory boards, while also liaising with strategic partners to ensure the business is at the forefront of industry change.
Jess's best advice for corporate travellers?
Preparation is the key to any successful business trip and she swears by the following 3 musts haves on any trip.
Corporate Traveller App – a must for receiving travel alerts and having all travel in one place.

Carry-on only, waiting by the carousel wastes a lot of time, so pack light to save time.

Dedicated Travel Manager, travel is so unpredictable so having someone at the end of the phone 24/7 is essential and gives you total peace of mind.
Can you share an insight into corporate travel?
The business travel world is evolving at a rapid pace, so working with a trusted TMC is essential. At Corporate Traveller we develop a strategic partnership with our customers so we can deliver the perfect service, recommendations and return on investment, benchmarked by the most important focuses for each customer. By partnering with an expert we can navigate you through everything from new booking and traveller technology to payment and expense, making the complex personal, simple and seamless.
How many countries have you travelled to?
I've visited 49 countries and I'm hoping the next will be Argentina. My favourite city is New York and the country which constantly draws me back is Mexico.