Your Business Travel Booking Guide 
Booking travel at the moment can be daunting. After all, you didn't sign up for navigating a complicated and ever-changing travel landscape.  
If only you had a fool-proof checklist. 
The Corporate Traveller team has put together a few hints and tips to make your job a whole lot easier.  Because with the right information, not to mention 24-hour support from a dedicated partner, you could just become the new office travel superhero. 
First things first … 
How clued up are you on your organisation's travel policy and authorisation process? Do you know where all your traveller profiles are housed, and how to update the information on your online booking tool? 
If you're with Corporate Traveller, your dedicated Travel Consultant will run a demo with you. It's quick and easy, will take all the stress out of the booking process – and set you up for ongoing success.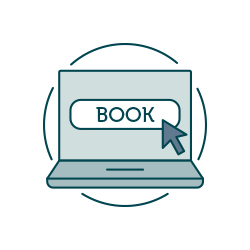 Booking Flights 
When it comes to booking flights, there are few things more frustrating than: 
finding the right flight at the right price, but not being able to lock it in because you don't have the necessary traveller information; or   

booking the wrong fare and racking up unnecessary cancellation charges; or 

feeling overwhelmed by an overload of information around travel restrictions and health and safety protocols and regulations.    
Ask yourself these 10 simple questions for added peace-of-mind: 
1. Are you up to speed on your travellers' loyalty programmes and frequent flyer points?  
Make sure they maintain their status and get benefits with each trip, including preferential seating, flight upgrades, room upgrades and more.  
2. Do you know where your travellers are and have a plan if something goes wrong? 
Make sure you have a travel risk management plan in place and store all the emergency/after-hours contact details programmed into your phone. With Corporate Traveller you'll have 24-hour access to advice and support and if you have booked through our online travel booking tool, Savi, you will know where your travellers are. 
3. Have you sourced flexible fares … just in case?  
Partner with a travel management company (TMC) with the tech to source and detect the lowest flexi fares available. 
4. Got the green light?  
Make sure each trip is in line with your company travel policy. 
5. Do you know when online check-in opens?  
Most airlines open online check-in 24 hours prior to the flight – but some open 48 hours in advance. Make sure your traveller receives an alert or reminder. 
 6. Do you know the latest travel restrictions and guidelines in the destination/home city?  
Find out everything you need to know on our Travel News Hub. 
 7. Is your traveller heading for the lounge? 
Don't forget to check which lounges are currently open – and pre-arrange access! 
8. Does your traveller require car hire?  
Don't forget to sort out land transport (car rental, shuttle, or Uber for Business) as soon as you book flights.  
9. Have you got your traveller's details and emergency contact numbers? 
Update all traveller profiles as soon as possible.  
10. Is there an app for that?  
Travel apps like SAM:] or CT Mobile will keep your travellers up-to-date with any changes or travel alerts.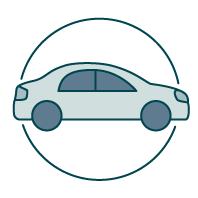 Booking Car Hire 
Does your CEO like the freedom of a rental car, or is she more inclined to opt for a private transfer? From Uber for Business to car rentals and transfers, ground transportation has evolved over the years, giving you plenty to think about.  
If you are going the car rental route, be aware that hire cars may be in short supply. 
Our advice: 
Book your hire car as soon as possible. 

Check the supplier's cancellation policy – and understand the terms & conditions. 
Check that the rental company has strict health and safety protocols – including options for contactless payment and collection. 

Reconfirm your car hire booking at least 24 hours in advance.  
And while you are organising ground transport arrangements, make sure you remember to take care of the ride home from the airport once your traveller arrives back!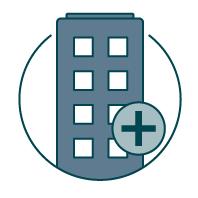 Booking Accommodation 
COVID has changed the way we look at overnight stays. Your travellers may prefer safe, vetted hotels with strict protocols. They may opt for a smaller guesthouse with fewer guests – or the complete privacy of a serviced apartment. If you have a Travel Management Company (TMC), chat to them about the best options available.  
It can be tempting to book the closest accommodation to the meeting venue, but if budget is a consideration, broadening the location radius can result in considerable savings. Again, if you have a TMC, they will be able to advise.  
Things to keep in mind:  
Have you confirmed the accommodation establishment's cancellation policy? 

Does the hotel have strict safety protocols in place? 

Is the on-site restaurant open to guests? 
Are you looking for green hotels and sustainable stays? 

Have you checked out Corporate Traveller's SmartStay properties to secure exclusive perks like free breakfast, free Wi-Fi, early check-in, late check-out and more!   
Booking travel today doesn't need to be overwhelming. If you follow these simple tips and lean on your Travel Consultant for support (they're there to make you look good!) you'll quickly become your team's go-to travel ninja.  
All that's left to do? Remind your traveller to pack in extra face masks, wipes and a travel-sized bottle of sanitiser! 
Make the switch to Corporate Traveller
Request a demo today to:
✓ Explore our online booking and expensing platform.
✓ See how your current process can be improved.
✓ Find out how you can save money and time.
✓ See how easy reporting and expensing becomes.