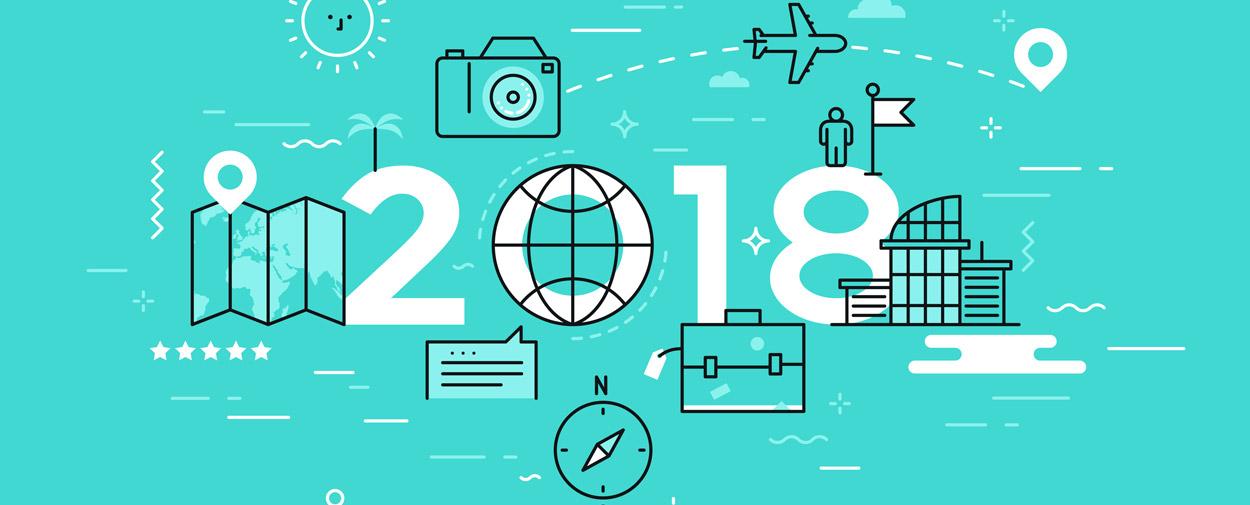 Well hasn't 2018 been a bumper of a year! With political changes, major airline fare restructures, the boom of AI, and a few awards and nominations for Corporate Traveller (excuse the humble brag) we're excited to see what 2019 brings. Sydney, Melbourne and Brisbane continued to be the top three destinations for corporate travel, and bleisure travel continues to rise. We saw some interesting changes and innovations in travel this year with technology and AI. Join us as we take a look back at the major changes throughout the year and how they've affected travel.
January
'Alexa, what is the flight status of…'
We kicked off 2018 with the exciting news that Virgin Australia and Air New Zealand announced they would be working with Amazon's Alexa. The two airlines indicated they would be working on features to be made available through the Amazon Alexa skill store. These skills would mean travellers could find out flight information by simply 'asking' Alexa. The power of voice-control continues and let's face it when you're in a rush your typing is always terrible, but your voice knows what to do.
Sydney to Melbourne wins 2nd place
In January Australia was lucky enough to have the Sydney to Melbourne route listed as the world's second busiest with 54,519 flights a year according to flight data website OAG.com. While the Sydney to Melbourne route was unavailable to comment on this prestigious award (we're still wondering why there wasn't a trophy ceremony) we're sure the Prime Minister (former or current) must be delighted.
Qantas Dreamliner named after an Aussie favourite
January also graced us with the fantastic news the Qantas' third Boeing 787-9 Dreamliner was going to be named after one of our cutest animals, the Quokka. The suggestion won in a national poll of more than 60,000 entries. Who can blame them though, Quokkas are some of Australia's best ambassadors!
Rapid Reconcile launch for Corporate Traveller
Rapid Reconcile joined the Corporate Traveller technology suite in January. Taking travel expense management to the next level, it eliminates manual data entry, reduces errors and speeds up the administration process. The technology is available to Corporate Traveller customers, so get in touch with your dedicated Travel Manager to find out how it can help improve your productivity.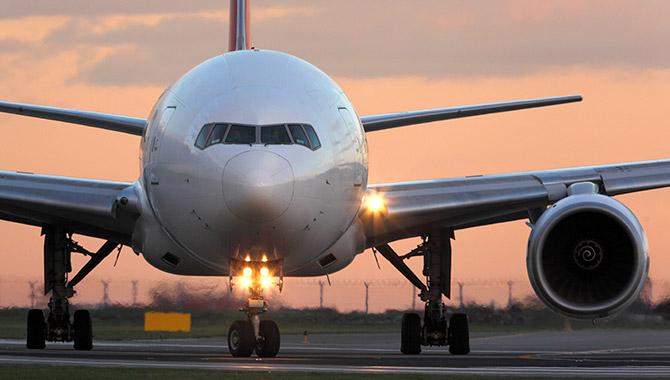 February
Airbnb is in BUSINESS!
In February, Airbnb and Flight Centre Travel Group partnered to provide greater travel options. This meant that FCTG's corporate brands, including Corporate Traveller, would have access to more than three million Airbnb listings for corporate travellers.
Brisbane embraces Bitcoin 
Brisbane Airport took innovation to the next level as the first Australian airport to accept Bitcoin for airport shops, bars and restaurants. Given the global nature of cryptocurrencies and travel, it made sense to accept the currency at the airport.
Boeing revealed when a plane would crash
Yes, thank you Boeing, for reminding us when to panic. Boeing crunched the numbers on international commercial flights from 2007 and 2016 and found that almost half of fatal accidents occurred in the final descent and landing. The second most concerning time was take-off which accounted for 13 percent of fatal incidents. Top tips for airline safety included waiting to take your sleeping tablet or switching on your music until after take-off, and listening to the safety briefing – your flight crew will thank you.
Corporate Traveller celebrates 25 years and gets a facelift 
In February we celebrated 25 years' in the business. To celebrate, we gave the Corporate Traveller brand a refresh with a new look and feel, and a new website to match. We're proud of the new-look Corporate Traveller and our customers are loving it too.
March
Women take centre stage with Emirates
To celebrate International Women's Day, Emirates highlighted the integral roles of female staff with a video. The video documents the diversity of women and roles across the different business units. It follows the behind-the-scenes of flight EK 225 with an all-woman team 'above wing' and 'below wing'. With over 760K views, it's definitely on the must-watch list. Watch the video.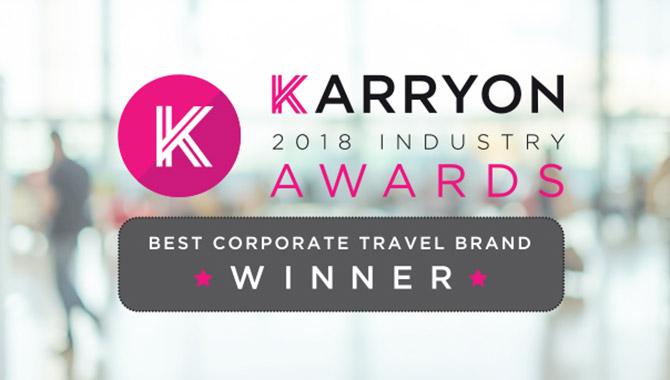 April
Sydney rated in top 20 airports in the world
According to Skytrax, Sydney is now Australia's number one airport and is number 20 in the world. The results came from surveys of travellers across the world during 2017/2018. For Aussie airports, Brisbane came in second at number 22 in the world, and Melbourne fell into 27th place.
Karryon awards
Not long after our brand refresh, Corporate Traveller won the KARRYON 2018 Industry award for Best Corporate Travel Brand. Managing Director Jess Anscombe said "Being recognised by an industry publication as popular as KARRYON is a great accolade for our team and their commitment to making business travel simpler, faster and easier for our customers."
May
Faster in-flight Wi-Fi? You can have it for a price
Virgin Australia launched faster in-flight Wi-Fi for domestic flights starting at $8.99. Costs vary depending on the length of the flight and limitations apply. It provides a greater opportunity for business travellers to utilise the flight time for work.  
Sam :]
Flight Centre Travel Group's pocket-sized chatbot travel assistant, Sam :], arrived in Australia. With a blend of Artificial Intelligence and integrated travel consultant support, the app features everything a business traveller could need. Book an appointment to find out more about Sam :].
CT.GO
We launched our Online Booking Tool CT.GO in May of this year to help our customers to make booking simple trips faster, with greater access to great deals. The tool organises flights, hotels and transport into one, easy-to-use platform.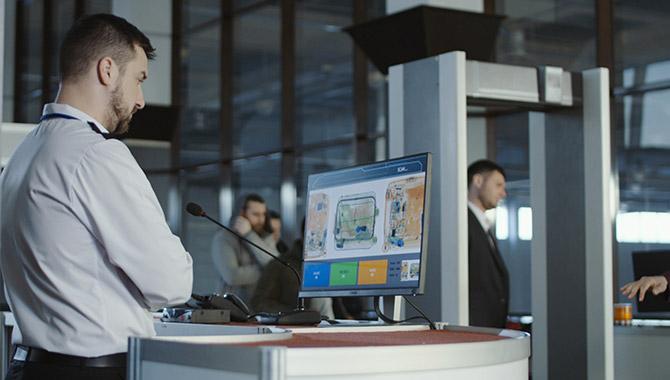 June
Powder requirements for flights leaving Australia
New restrictions were placed on powdered items in carry-on baggage leaving Australia. Travellers have to present all powders separately for inspection at the international security checkpoint. Everything from powdered foundation to baby formula. Make sure you read up on the restrictions before you travel. 
Digital passes Qantas
With a continued shift to digital, Qantas made the move to digital lounge invitations rather than physical lounge passes to hand to friends or colleagues. Instead, travellers will now have digital invitations stored in their online Qantas Frequent Flyer accounts. Credit card partners of Qantas will also follow suit.
Jess Anscombe 'Corporate' category winner of the 2018 Women in Travel Awards
The award recognises Jess' role in helping the business to transform Corporate Traveller in 2017, repositioning the brand and enriching the customer experience. Jess' success is a reflection of her belief that it's essential to pursue a career in a field you love, to always enjoy what you do and to work hard.
4D Aviation Report
4th Dimension, Flight Centre Travel Group's Business Travel Consulting division released their 4D FOCUS - AUSTRALIA Aviation and Airfare Analysis, which found (purchased) domestic economy corporate and leisure ticket prices rose, on average 3.5% and 8.9% in 2017 respectively. The report includes a benchmarking study that compares tickets purchased from FCTG's corporate and retail businesses in 2017 compared to 2016 and 2015 airfares. The 4D air report is predicting that domestic corporate airfares could rise by a further 2.5% and that domestic leisure fares, as in the cheaper, restricted ticket classes, could increase by 4.6%. There is also the belief that rising oil prices could impact the price of airfares.  For more information on the full report - Click here
July
Serko and Flight Centre extend partnership
Flight Centre Travel Group have extended their partnership with business travel software company Serko to include coverage of its corporate brands in Australia, NZ and Asia. This was great news for Corporate Traveller as we continue to innovate and offer our customers greater technology access to improve business travel.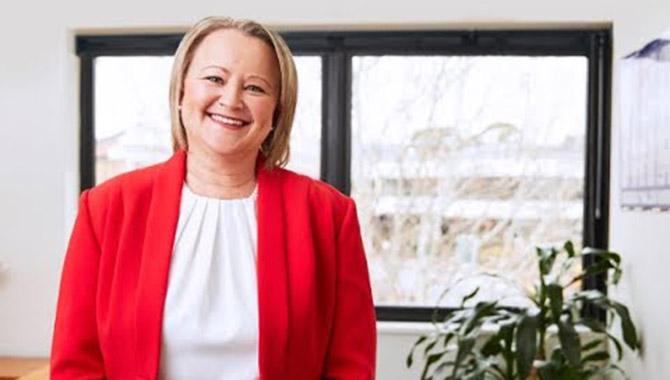 August
Spotlight on CT customers
This year we had a big focus on showcasing our customers and their businesses. With the help of our creative teams, we developed key customer stories to show the variety of customers and industries we service.
St Hilliers was one of our customer stories, where we learnt how they're changing the property and construction industry with a focus on community. Watch the video to find out more about this fantastic Australian company. If you're a Corporate Traveller customer and would love to tell your story, please contact us today to join our 2019 customer stories.
Qantas lounge access for Air NZ travellers
In an interesting move, Qantas and Air New Zealand signed an alliance to stamp their respective codes on the other's flights. This means Qantas and Air NZ business class and top frequent flyers will enjoy lounge access with the partner airline. Travellers can also accrue points on codeshare flights. This doesn't extend to the trans-Tasman area though that remains with each airline.
Beyond NDC Program 
In August, FCTG was named launch partner for Sabre's Beyond NDC Program. The program was built to help guide the travel industry toward the next generation of airline product retailing, distribution and fulfilment. James Kavanagh, Executive General Manager of FCTG's corporate division, said FCTG's involvement in the program ensures Corporate Traveller customers would have access to NDC-enabled product quickly and easily.
September
Sydney Airport Master Plan revealed
Big changes are coming to Sydney Airport. With more than 43.4 million passengers passing through Sydney Airport last year, the airport is looking to the future. The Sydney Airport Master Plan 2039 was released to plan for the forecasted 51 percent increase in passengers. The nearby road network is earmarked for expansion and new pedestrian connections are planned. We can't wait to see the progress unfold in Australia's busiest airport.
Savi
Ok so obviously we spent a lot of time and effort into technology this year. Savi, our online booking platform powered by the latest in artificial intelligence, was unveiled in September. The tool is the next generation in online booking, making intelligent suggestions based on user interaction and memory. Contact your Corporate Traveller Travel Manager for access.
Illuminate 2018
Illuminate, hosted by Flight Centre Travel Group, was the corporate and specialist travel event of the year! With world-renowned key speakers, compelling topics for discussion, and some of the brightest travel minds in the room is was no wonder there was a flurry of activity for tickets. Sign up to Corporate Traveller's email list for the inside scoop on next years' event.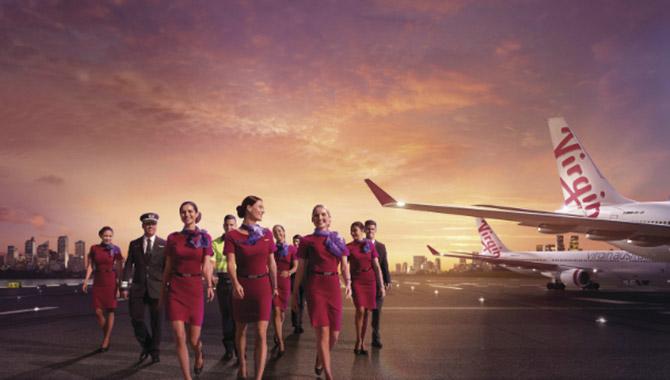 October
Virgin Australia voice check-in Alexa
Voice check-in is finally here! In October, Virgin Australia was the first airline outside of North America to launch the voice check-in functionality with Alexa. Passengers can ask Virgin Australia to check them in via Alexa, "Alexa, ask Virgin Australia to check me in". Passengers will need to link their Velocity membership to Alexa to activate the functionality. 
Virgin New Fare Structure
In another big change for Virgin Australia, they also launched a new fare structure in October. The move streamlines the fare offering and includes five key types. For full details download this helpful PDF to compare the previous and new structures, or contact your Dedicated Travel Manager.
Virgin Australia and Air New Zealand end trans-Tasman union
This is the end of Virgin Australia and Air New Zealand's trans-Tasman partnership. A move prompted by Air NZ's growth in trans-Tasman flights This meant that travellers with either Virgin or Air NZ have now lost their additional perks from the partnership.
Hertz celebrates 100 years
In October we said a big happy 100th birthday to iconic car rental brand Hertz. To celebrate the milestone, Hertz teamed up with Chevrolet to offer the Hertz 100th Anniversary Edition Corvette ZO6. Lucky renters in the USA might be able to rent one of the 100 limited edition cars.
November
Money Can't Buy Experience for Corporate Traveller customers
We teamed up with Qantas to create a Money Can't Buy Experience with an intimate workshop for Corporate Traveller customers with some of Australia's key innovators. This inspiring new initiative was designed specifically to give some of our lucky clients access to the brightest and best mentors in the business. Our lucky clients experienced a once-in-a-lifetime opportunity to hear from key mentors from Spotify and SportsBet, just to name a few. Read more about the day and sign up to our emails at the bottom of the page for news on the next event.
Aussies and Kiwis fast track through the UK
Ready to breeze through the UK border gates? From next year the e-passport gates at Heathrow and other UK airports will be available to visitors from Australia, New Zealand, Japan, Canada and the United States. Previously this was only available to European passport holders but with Brexit fast approaching the UK is looking to change.
YOUR.CT pilot customers
Continuing our focus on tech for 2018 we launched our comprehensive booking tool YOUR.CT to select clients for pilot testing in November. YOUR.CT aims to provide our customers with a single sign-on for all of their corporate travel needs. Watch the YOUR.CT video for more information.
Virgin Australia expands International Lounge Network
This is one we were very excited about. Virgin Australia announced it would be rolling out a suite of new international lounges in Brisbane, Sydney, Melbourne, Auckland, Christchurch, Queenstown, and Wellington. For more information on the move make sure you read our article on the VA lounge network expansion.
FCTG Brighter Futures 
Flight Centre Travel Group have launched their Brighter Futures program for staff and the world, to be accountable for the group's practices, products and staff satisfaction. The program features four key pillars: Flight Centre Foundation, FCTG Worldwise, FCTG Environmental Sustainability, and FCTG People. Watch the program video to find out about these pillars from FCTG staff.
4D Accommodation Focus Report 2019
4th Dimension, Flight Centre's Business Travel Consulting business released an accommodation report which shows in Q3-2018 AU&NZ corporate accommodation purchasing has seen a slow down in average room rates which should be seen as a relief to customers. 4D have re-forecast the year ahead and there are some signs of marginal growth in Sydney and Auckland. Many of you will enjoy a flattening in rate across Perth and Brisbane. What is exciting to watch is the emergence of some fantastic new boutique product - which will be opening late 2019 and into 2020. Read our latest forecast for AU/NZ 2019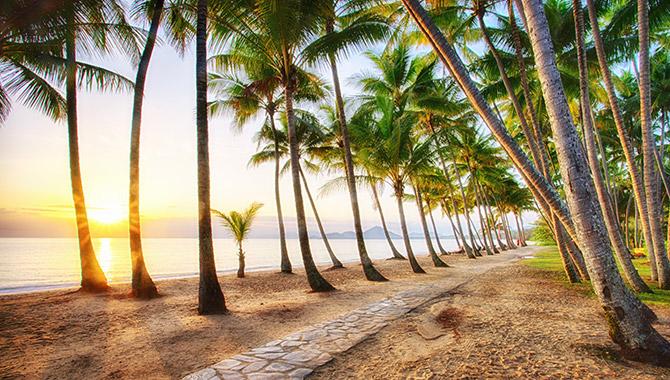 December
As we head into December, we will see a decline in business travel and an increase in leisure travel as we head toward the Christmas holidays. Beaches are always popular for December/January travel so make sure you pack the sunscreen and lots of water for the hot summer!
The Year Ahead
We're excited about 2019 and what the future of travel will bring. In the AI & Robotics arena, major technology-based travel companies (Travel Management Companies, Online Booking Tools, Expense Management Systems and Airline Apps, etc) are progressively rolling out enhancements as part of their overall traveller experience roadmap. In 2019 travellers are likely to expect enhancements and user change interface 5-6 times a year.
Next year we are set to see a lot more tailored offering to our business travellers when it comes to product development with more exclusive product launches for Business Travel Insurance, Visa's and Corporate Currency Options.
Jess Anscombe, Corporate Traveller's Managing Director, says "In 2019 our major focus is to continue to deliver what sets us apart - our expertise, energy and relationships to help customers meet their business' goals. We are excited to continue to roll-out SAVI, our AI-based tool that predicts enhancements and additions to your travel journey, as well as YOUR.CT which is one simple platform that enables you to manage all aspects of travel easily."
Here's to 2019! See you there.